2017's Overwatch League is an eSports professional video gaming league for Overwatch by Blizzard Entertainment, where pro players join the league with city-based teams. Now, if you're one of the Overwatch 2 players, then you might have noticed that it offers Overwatch League Tokens as a kind of currency in-game to purchase to get exclusive skins for your hero. But unfortunately, Overwatch League Tokens are Not Showing Up After Purchase to some players.
Overwatch 2 is a newly released action hero shooter video game to play with your friends and choose your favorite Hero in-game. But you'll also require plenty of in-game resources and items that can be purchased via Overwatch Coins, Credits, League Tokens, etc to proceed with the gameplay. Now, plenty of reports are coming out that after purchasing Overwatch League Tokens in the Overwatch 2 game, players don't receive the bought OWL tokens.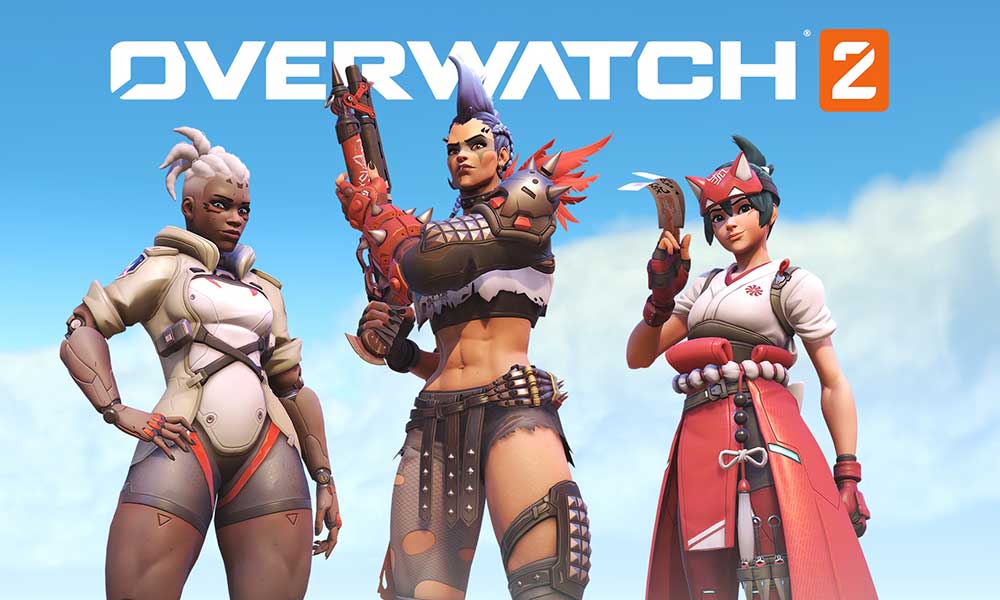 Fix: Overwatch 2 League Tokens Not Showing Up After Purchase
Affected Overwatch 2 players are quite worried because after completing the purchase of OWL tokens, they're receiving the email confirmation from Blizzard but the purchased tokens don't appear in the game. Well, if you're also one of the victims of such an issue then don't worry. Here we've shared a couple of possible workarounds for you that should come in handy. Now, without wasting any more time, let's jump into it.
1. Reboot the game after email confirmation
So, if you're facing the same Overwatch League Tokens not appearing even after purchase and receiving the confirmation email from Blizzard Entertainment then you should simply restart the game once. There is nothing to panic about because you have the transaction proof as well as the email confirmation from Blizzard. Plenty of affected players have found this method useful to gain the purchased OWL tokens immediately.
As long as you get the confirmation email or the thank you email from Blizzard for purchasing the Overwatch League Tokens, you are safe! Even if you haven't received the email confirmation for a while after the purchase, it's better to reboot the Overwatch 2 game once to cross-check if the purchased OWL tokens are showing or not. Sometimes server-side technical issues or glitches can cause delays which is normal.
2. Update Overwatch 2
If you haven't updated your Overwatch 2 game for a while on your PC then make sure to follow the steps below to easily check for available updates. An outdated game patch version may trouble a lot and cause issues with the game running or connecting to the game servers which will eventually trigger purchased tokens not being available.
Launch the Battle.net client on the PC.
Click on the Overwatch 2 game.
Now, click on OPTIONS (Gear icon) > Click on Check for Updates.
If there is an update available, make sure to install the update.
Wait for the update to complete, and then reboot the PC.
3. Verify and Repair Overwatch 2 Files
The chances are also high that somehow your Overwatch 2 game files become missing or corrupted for several reasons. In that case, verifying and repairing the game files manually can fix such an error. You can follow the steps below to do so:
Open the Battle.net client on your PC.
Click on the Overwatch 2 game.
Now, click on OPTIONS (Gear icon) > Click on Scan and Repair.
Choose Begin Scan and wait for the process to complete.
Once done, close the Battle.net launcher, and restart your PC.
4. Wait for some time and use the same account
According to the Battle.net support forum, if you're a console user and purchased the OWL tokens on the Blizzard website then make sure to cancel the order. Overwatch League Tokens for the console must be purchased from inside the game only.
While PC players may have to wait for some time after purchasing OWL Tokens to be available in-game. If you have multiple Blizzard accounts then ensure to launch the Overwatch 2 game with the same BattleTag where you've purchased the OWL Tokens. It's necessary for validating the purchased OWL tokens.
5. Connect the YouTube account with the Battle.net account
It's also worth mentioning to connect your YouTube account with the Battle.net account to ensure getting OWL tokens after watching hours of live streaming. Some players have done this trick and found it useful.
Open YouTube and log in to your account.
Go to Settings > Go to the YouTube Connected Apps site.
You'll see the option to connect your YouTube account with your Battle.net account.
Now, select Click to Connect your reports with the on-screen instructions.
Watch the Overwatch League Matches Live Stream on YouTube.
Finally, you'll get 5 League Tokens for watching 1 hour of Livestream.
6. Try Switching the Web Browser
You should also try switching the web browser from Chrome to Firefox or Edge or even vice versa to cross-check if the purchased Overwatch League Tokens are appearing or not. It seems that several affected Overwatch 2 PC players have tried switching the browser and found it helpful.
That's it, guys. We assume this guide was helpful to you. For further queries, you can comment below.