Blizzard Entertainment has recently launched Overwatch 2 as a sequel to its predecessor Overwatch which is a first-person shooter video game and offers a great gaming experience. Although players are quite happy with this title, some of them are witnessing a couple of errors or bugs that we can't deny. Meanwhile, several players are encountering the Overwatch 2 Error Starting Game Try Again message during launching the game in the chat window.
Talking about the error message, it says "Error starting game, try again" on the screen which is considered to be a bug while trying to connect to the game. Once the error notice appears, it starts throwing the notification multiple times which becomes frustrating for sure. So, if you're also one of the victims to encounter such an issue then make sure to follow this troubleshooting guide to fix it. Mostly this kind of error occurs due to a corrupted update.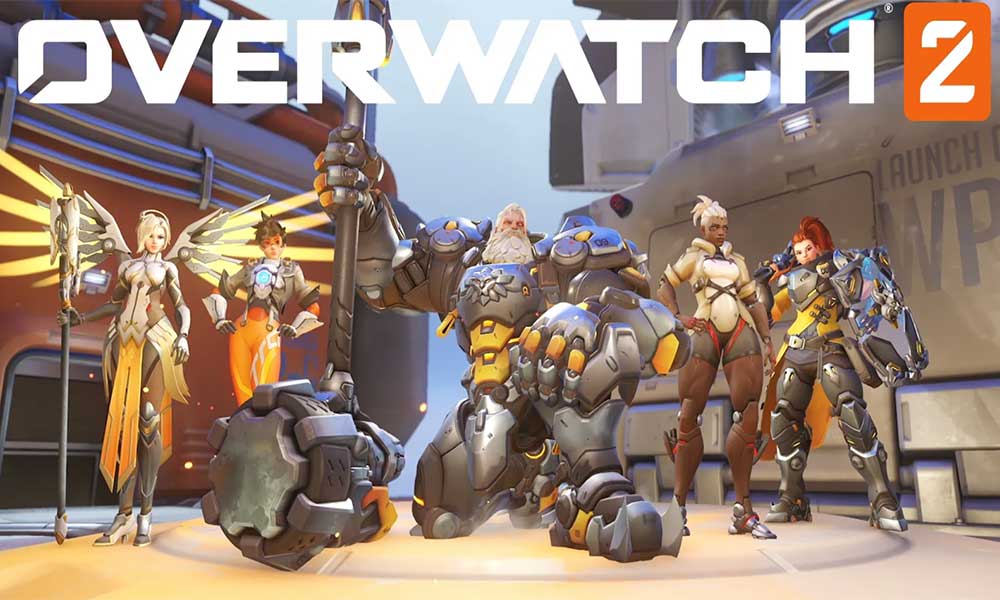 Fix: Overwatch 2 Error Starting Game Try Again
Well, there are a couple of potential workarounds mentioned below that should help you to fix this error. But multiple reports are claiming that some players are encountering the 'Error starting game, try again' error due to the server downtime or outage in specific regions. At the time of writing this article, plenty of Overwatch 2 players are having this error & reporting on the official Blizzard forum as well as on the Twitter handle.
It's worth mentioning that Blizzard hasn't acknowledged this error yet officially. So, we're not sure whether the devs are aware of this issue or not & when the permanent solution will arrive. Meanwhile, as an affected player, you should follow all the troubleshooting methods one by one until the problem gets fixed. So, without wasting any more time, let's jump into it.
New Overwatch 2 bug, full teams are loading up and being left on this page. Server message repeating "Error starting game. Trying again.". We're all getting to know eachother 🙃 #Overwatch2 #Overwatch pic.twitter.com/9DZgNSEFzH

— 【𝕊𝕔𝕚】🏳️‍🌈 (@SciFiCHiCKtv) October 13, 2022
1. Reboot the Game
The first thing you should do is reboot the Overwatch 2 game on your PC after closing the Battle.net client to ensure there is no temporary glitch troubling you. Sometimes cache data issues or system glitches might trouble you a lot. So, try restarting the game to refresh any potential glitches.
2. Update Overwatch 2
An outdated game version might trigger multiple issues with the game launching or connecting to the game servers. You should always check for the game update manually by following the steps below on your PC to fix several issues.
Open the Battle.net launcher app on your PC.
Click on the Overwatch 2 game.
Next, click on the Settings menu (cogwheel icon) > Select Check for Updates.
Wait for the update process to be completed.
If there is an update available, you should download and install the update.
3. Verify and Repair Game Files
In some cases, missing or corrupted game files on the PC might trouble you a lot when it comes to the game launching as well as getting into the matchmaking sessions. So, you can try verifying and repairing the game files via the launcher by following the steps below.
Launch the Battle.net client on your PC.
Click on Overwatch 2 > Now, click on the Settings menu (cogwheel icon).
Select Scan and Repair > Click on Begin Scan.
Wait for the repair process to complete.
Once done, reboot the PC to apply changes.
4. Check Your Internet Connection
You should check the internet connection at your end to ensure there is no issue with the networking glitch. If there is an issue with the network connection due to slow speed or instability then you might need to fix it. You can switch from the wired to a wireless network or vice versa to ensure no glitches. Additionally, you can try rebooting the Wi-Fi router manually to clear out temporary glitches.
5. Disable VPN
Make sure to disable the VPN (Virtual Private Network) service from your system to ensure there is no issue with the geo-restriction while launching the Overwatch 2 game. The chances are high that you're having a higher latency or the server connectivity issue which can trigger several errors.
6. Contact Blizzard Support
If none of the methods worked for you then make sure to contact Blizzard Customer Support here to create a ticket for a better resolution. It will basically help the game developers to investigate the issue deeply and work on it.
That's it, guys. We assume this guide was helpful to you. For further queries, you can comment below.