The Sims 4 is one of 2014's video games that became quite popular in the life simulation genre and players are still loving this game. Although online games are prone to errors or bugs and especially PC version games, The Sims 4 still have a few issues among players. As the title suggests, multiple The Sims 4 PC players have issues with Insufficient Memory for some unknown reasons. If you're also facing the same, make sure to check out this article to know more about the reason and possible fixes.
According to several reports on EA Forum, The Sims 4 players are complaining that every time they launch the game on their PCs, the warning message appears that says "Your computer has insufficient memory to run The Sims 4 with your currently installed pack(s). This may lead to poor game stability." Although there is no problem with the gameplay, it becomes laggy or unresponsive sometimes. Such as the sims stand there but do nothing or some actions don't do anything, etc.
However, affected players have also mentioned that the lagging or unresponsiveness only occurs whenever their PCs didn't shut down over a night or so. That means the PC system gets either overheated or too many background services are running continuously which literally causes such issues. Now, the most important thing is that even if the PC drives have enough free storage left, the insufficient memory whatsoever.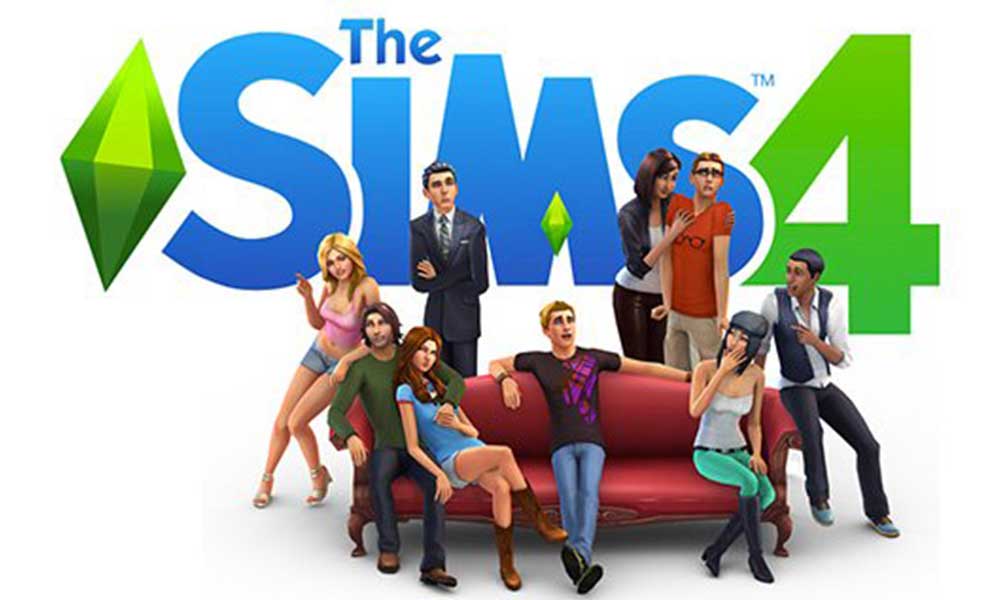 Fix: The Sims 4 Insufficient Memory
So, to be very precise, this particular warning message has most probably nothing to do with your PC drive storage and more with your system RAM. The Sims 4 game basically requires 4GB of RAM which is found on every computer these days. Therefore, it seems that there is some issue with your RAM memory something like maybe your system is using more RAM that's affecting the gameplay.
For the 4GB RAM, users get 3.5GB usable memory most probably. While the game usually can take up to 3.8GB of RAM memory which will obviously trigger insufficient memory warning and performance issues too. In this scenario, you can do a few things to make sure that nothing is conflicting with your gameplay in perspective to the memory.

1. Check System Requirements
Well, not everyone always checks for the game's system requirement which may lead to multiple performances or compatibility issues like crashes, black screen, white screen, the game not loading up properly, lower memory error notice, etc. So, we'll recommend our readers cross-check the minimum system requirements below.
Requires a 64-bit CPU & OS
OS: 64 Bit Required. Windows 7 (SP1), Windows 8, Windows 8.1, or Windows 10
Processor: 1.8 GHz Intel Core 2 Duo, AMD Athlon 64 Dual-Core 4000+ or equivalent (For computers using built-in graphics chipsets, the game requires 2.0 GHz Intel Core 2 Duo, 2.0 GHz AMD Turion 64 X2 TL-62 or equivalent)
Memory: 4 GB RAM
Graphics: 128 MB of Video RAM and support for Pixel Shader 3.0. Supported Video Cards: NVIDIA GeForce 6600 or better, ATI Radeon X1300 or better, Intel GMA X4500 or better
DirectX: Version 9.0
Storage: 17 GB of free space
Also Read: Fix: The Sims 4 Stuck on Loading Screen
2. End Background Tasks
Make sure to close all the unnecessary background running tasks on your computer to free up more space for CPU and RAM. As plenty of processes are always running in the background, this may trigger multiple performance issues with your system.
Press Ctrl + Shift + Esc keys on your keyboard to open up the Task Manager.
Now, click on the Processes tab to get a list of running tasks.
Check for the tasks which are unnecessarily running (third-party apps, overlay apps, cloud storage sync, etc).
Here you'll see some of the processes which are literally using too much CPU/Memory than normal. [A deep yellow color process will be the culprits]
So, click on the process and select End Task one by one to clear all.
Once all unnecessary tasks are cleared, restart your computer.
Finally, try running the game and check if the warning message is still popping up or not.
3. Update Windows OS Build
It's needless to say that an outdated Windows OS build can always occur multiple system performance-related issues. To do that:
Press Windows + I keys to open up the Settings menu.
Now, click on Update & Security > Click on Check for Updates under the Windows Update section.
If there is any latest version available, it'll automatically update the system. However, you can also manually click on Download and Install (if required).
Wait for the update process to be completed.
Finally, reboot your PC and you're good to go.
However, if the problem is still appearing to you, try reducing the game display resolution or the FPS limit from your graphics software to get an uninterrupted gaming experience. Additionally, you should also check whether your system is running on the 32-bit or 64-bit because The Sims 4 game requires a 64-bit operating system to run properly.
That's it, guys. We hope you've found this guide useful. For additional queries, you can comment below.