Xbox is a video gaming brand created and owned by Microsoft that offers Xbox One gaming console to play a series of video games developed by Microsoft. However, you can play PS4 games on your Xbox One console easily and most of the games which are available for the Xbox One platform. Now, the problem is that some of the users are getting Xbox Error Code 0x803F8001 while launching any game or app on the Xbox One console. If you're also experiencing the same issue, check this full guide below.
You may see a particular error message on your Xbox One console while launching any game or an app something like:
0x803f8001
Do you own this game or app?
If you have a game disc, insert it now. Otherwise, make sure you're signed in to Xbox Live. If you don't have rights for playing it, you'll need to buy it at Microsoft Store.
So, according to the Xbox Support Team, this particular issue may appear due to usage rights. Here we've shared some of the possible workarounds that you can try by yourself in order to fix this issue.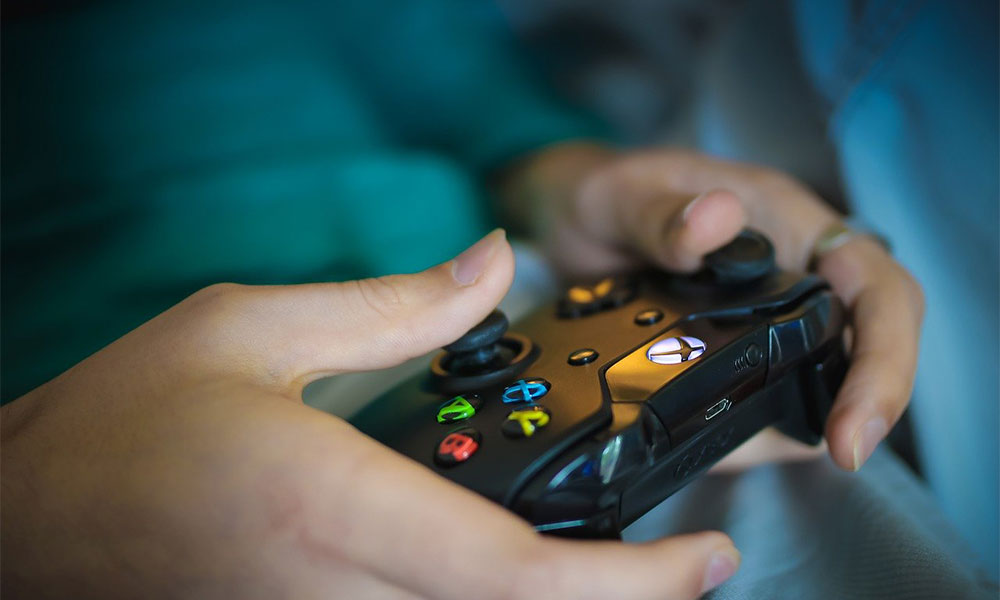 Steps to Fix Xbox Error Code 0x803F8001
There are a couple of troubleshooting steps available that you should try before heading over any conclusion. These steps are suggested by the Xbox Support, so you can rely on it. Therefore, without further ado, let's jump into the solution.
1. Insert Game Disc
If you play games by running discs, then you will need to insert the game disc into the Xbox console at first and then check for the issue by launching the game again. If the game disc is already inserted, then you may need to check whether the disc drive is working properly or not. Meanwhile, some scratched or defective discs can also cause issues during loading.
Note: Xbox One S All-Digital Edition doesn't have an optical disc drive. So, this method won't applicable to this model.
2. Sign in to Xbox Live
If you've brought the game or an app from the Microsoft Store on the Xbox One, then ensure that you're signed in to the Microsoft account properly. Now, if in case, you've multiple Microsoft accounts then try to log in with your same ID on Xbox One that you've used to purchase before.
3. Owner Sign in to Xbox Live
It's quite possible that a particular game or an app was installed digitally by someone else. Can't understand? If in case, the game owner chooses a particular Xbox as a home Xbox, then anyone who uses that home Xbox, can easily install games or apps even the owner isn't signed in. So, check that as well.
4. Check Xbox Live Status
Sometimes, the service or games & apps status can be down (server) which is quite normal. However, if you feel that there is some issue with the server, then you can check out the Xbox Live Status here.
5. Restart the Game
There is a possibility that if the game is running continuously for a long time in the background, then the system can cause issues. So, make sure to quit the game and restart it to check whether the Xbox Error Code 0x803F8001 is fixed or not.
It's a better idea to close the game before switching to another activity on your Xbox One console.
6. Reboot the Xbox Console
If in case, your Xbox console becomes unresponsive or laggy, then you should reboot your console.
Press and hold the Xbox button in the center of your Xbox One controller.
The Power Center will open > Select Restart console.
Choose Restart.
Once rebooted, check the game again.
7. Buy a Digital Copy
For instance, if someone else has purchased a game & installed it, and you want to get your own digital copy, then you will need to purchase it again in the Microsoft Store on Xbox One. Though you don't need to reinstall the game before playing.
Bonus Tip:
If you own the game and don't want to face any usage rights or payment related issues, then go to the account.microsoft.com and check whether the purchased game is marked as "Completed" in the order history. Now, if you see that it's not showing completed, then you will need to purchase the game again as the initial purchase process didn't complete properly.
That's it, guys. We assume that you've found this troubleshooting guide pretty helpful. For any queries, you can comment below.