Watching YouTube videos is never complete without commenting on the video. Sometimes when we see really interesting content on YouTube, we try to comment on it. However, not every time we get to post our comments smoothly. For some technical issue, we get a message that our YouTube comment failed to post. In this guide, I will explain how to fix this error.
The reason for this issue can be a VPN on the browser or some plug-in installed on the PC. If you are accessing YouTube from your smartphone then there may be an issue with the app cache. It may be filled with temporary files and thus leading to consumption of memory. In fact, on PC the browser may also have this same issue regarding cache filled with junk files. The smartphone app may have a bug as well. All this may cause the YouTube comment to crash before you post it. I have mentioned some easy troubleshooting techniques to fix this issue. Then you will be able to write and post your comment easily. Let's move to the solution part now.
YouTube Comment Failed To Post Error: How to Fix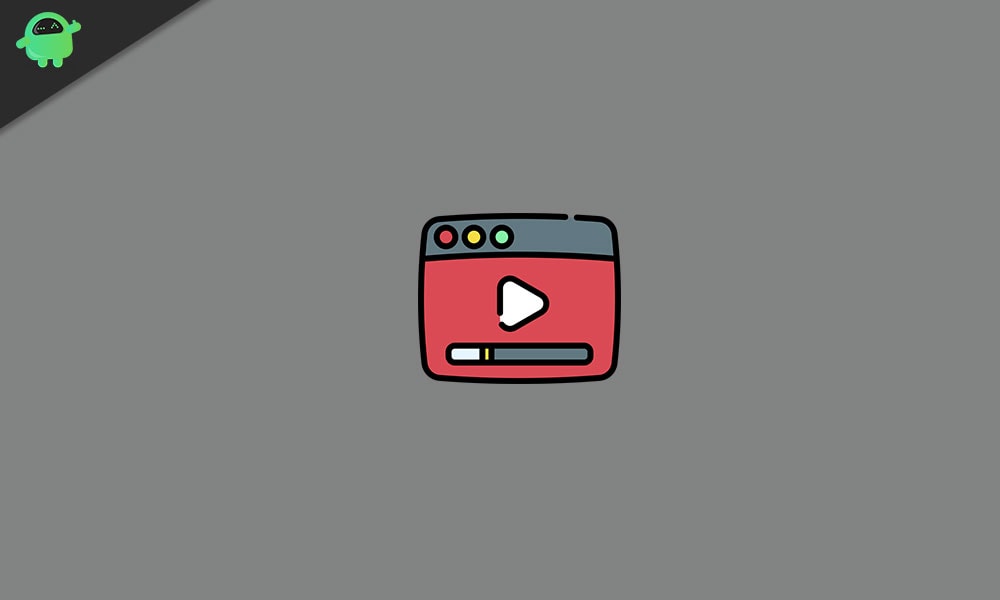 You can try out any of these troubleshooting methods. I'm sure any one of these processes will fix the issue.
Restart Your Device
One of the simple troubleshooting that you can try is to log out of your YouTube account. Then shut down your device(PC or smartphone whatever you're using). Wait a minute and restart your device. Then login back to your YouTube account.
Now, go and watch the same YouTube video upon which you were commenting. Comment once again and it should now publish without any hassle.
Also Read: How to Cancel or Pause a YouTube Premium Subscription
Check Internet Connectivity if You Cannot Post YouTube Comment
One of the major problems why a YouTube comment may not publish can be attributed to a disruption in the internet service. So, you need to check whether the WiFi/LAN or mobile data connection is working or not.
On the other hand, it doesn't always mean that there is an issue with your internet connection if you are not able to post a YouTube comment. There may be an issue with the YouTube server and it may be down. So, wait for some time before retrying to comment. Usually, server issues are solved in a short while.
You can also contact your ISP to know if there is any maintenance going on for which they have taken down the internet connection. Check other internet-dependent apps whether you can access and use them or not.
Clearing Cache of YouTube App on Smartphone/PC
On your smartphone,
Go to Settings app > navigate to Apps & Notifications
Then under the option See All Apps scroll down to YouTube and tap on it to open it
Then tap on Storage & Cache

Inside that tap on Clear Cache
If you are using YouTube from our PC then you have to clear the cache of the browser. Here are the steps to do it.
Go to the Settings of Chrome browser (or any browser that you use)
Then in the search box of Chrome settings type clear cookies

In the resulting options that show up, click on Clear browsing data
Then under the Advanced tab, select the Time Range to All Time
Click on all the checkboxes except Password and other sign-in data [this is to save your log-in info for future logins]

Finally, click on Clear Data
Disable VPN
Virtual Private Network better known as VPN is used to bypass certain geographical network restrictions set by some content providers. This means some content may be limited to a few regions of the world. Still, by using a VPN, you can access the content if you are not able to view it.
However, YouTube may find it out that you are using a VPN to bypass its geographical restrictions it has set for that particular content. So, as a result, you may not be able to comment on that video. This doesn't happen every time but there is a possibility that it may happen. To fix that, try to disable the VPN. If the content page is strictly limited to a few regions and your location is excluded, then you won't be able to view the content. The page will crash.
Alternatively, you can try to change your VPN server or try to use any other VPN.
Check if Your Ad-block is Not Allowing The YouTube Comment to Publish
If you are using any kind of ad-block app or plugin, then maybe YouTube will restrict you from accessing or using some of its features. Most websites that rely on advertisement to run their digital business do this for those systems in which they detect Ad-block is being used to bypass the ads.
So, whitelist YouTube in the ad-blocker(free-of-cost) or subscribe to YouTube Premium to enjoy videos ad-free. Otherwise, disable the ad-blocker and then check whether you are still not able to post your YouTube comments.
The same we can say for other plugins or extensions that you have integrated with your web browser. One-by-one try to disable the plugins to check which particular plugin is causing this problem and you are not able to post your comment on the YouTube video.
Update Your YouTube App
Maybe there is some bug in the current version of the YouTube app if you are using it from your smartphone. So, try to update the build version of the app. You can do it for your Android device and iPhone/iPad as well. I have put up the steps for the same.
For Android users,
Open Play Store App > tap on the hamburger button
In the drop-down menu select My Apps & Games
Then in the list of apps look if YouTube is there.
If it is there then tap on the Update button you see beside it
Then the app will close on its own if it is active after update installation finishes
Re-launch the app and try to post your comment under the YouTube video. It should work.
iOS/iPadOS Users,
Open the App Store app
Tap on your profile picture of your Apple Account on the top-right corner
Then scroll down to see which apps are waiting for installing a fresh update
If YouTube is there in the lost tap on the Update option beside it.
So, that's all about how to fix the issue if you are unable to post YouTube comments on any video. Now, you should be able to comment on your favorite videos on YouTube without any issues. I hope that this guide was informative.
Other Guides,