PS5 or Playstation 5 is generally used for aging purposes, but it also doubles as media entertainment devices where you can browse the web and watch movies on Youtube. Many games also use their PS5 as a youtube machine when they are not actively playing. But Youtube does not work entirely the same on PS5 as it does on your smartphone. Many copyright laws govern Youtube in PS5, and due to this, it might create some issues while playing videos. Although many users are now reporting PS5 Youtube crashing or not working issues. Here are some troubleshooting steps you could take to fix this.
Youtube is an important part of our lives, whether it is for watching funny videos, educational videos, or having out our channel to share ideas and hobbies with the world. While using your PS5, you also might like watching YOutube videos specially created for games that you already have on your PS5. Although, there might be occasions where Youtube will not work as intended and shows a variety of issues including app freezing, App not opening, or App not working issues. Here are some methods which will help you out of such a situation.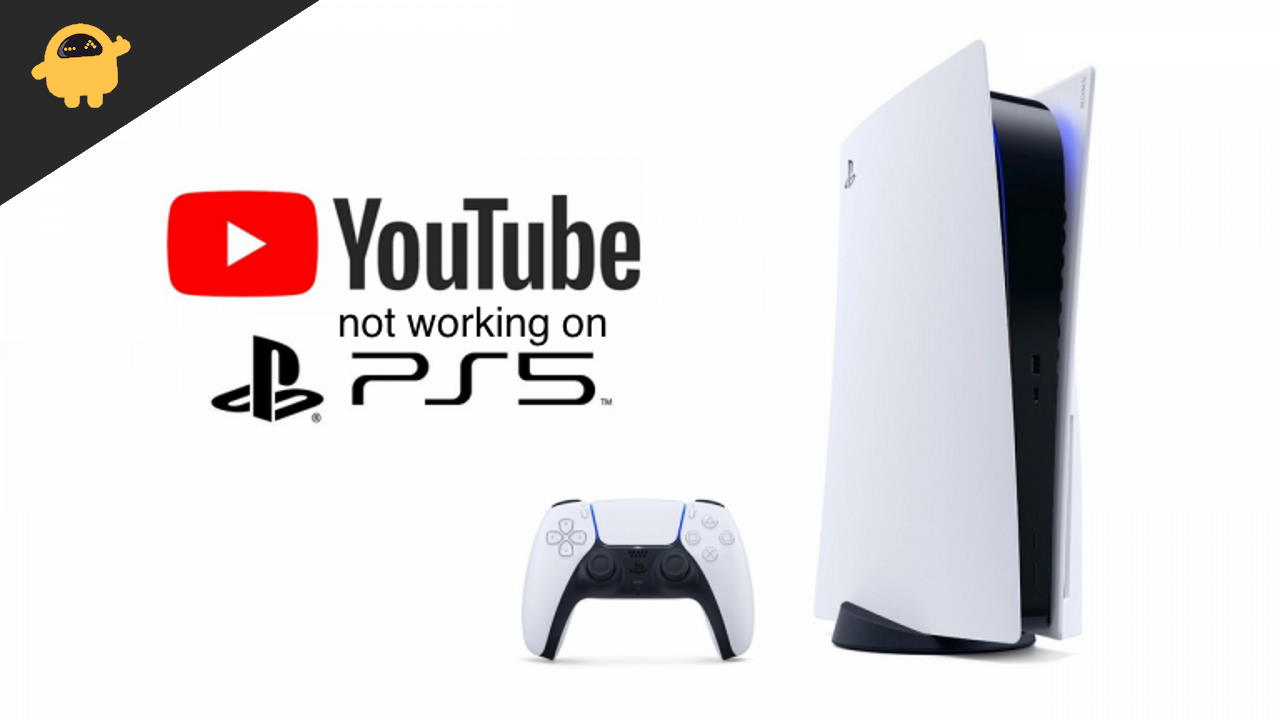 PS5 Youtube Crashing or Not Working Issue | How to Fix?
Youtube is an app, and such apps could get buggy over time. Youtube is not exactly made to run on Playstation. So I would recommend users to use the Youtube app either on their smartphone or desktop where it has the most compatibility. But in case you want to watch Youtube on PS5, and the App is not working, then it is a good idea to restart the App itself and see if it resolves the issue.
Method 1: Restart PS5 and Controller Device
A lot of technical issues, whether it is connectivity issues or network issues, can be fixed by a simple device reboot. So before following any of the below methods, make sure to restart your PS5 device as well as your controller. To be on the sure front, I also advise you to go ahead and reboot your internet wifi router as well and see if it helps.
Method 2: Check the Network connection
the reason behind the PS5 Youtube Crashing or Not Working Issue might be an unstable network connection. So make sure you check your current connected network by opening a web browser and log on to fast.com to check your internet connectivity speed. To use YOutube on PS5, you must at least have a network bandwidth of 1mbps.
Open Settings app on your PS5.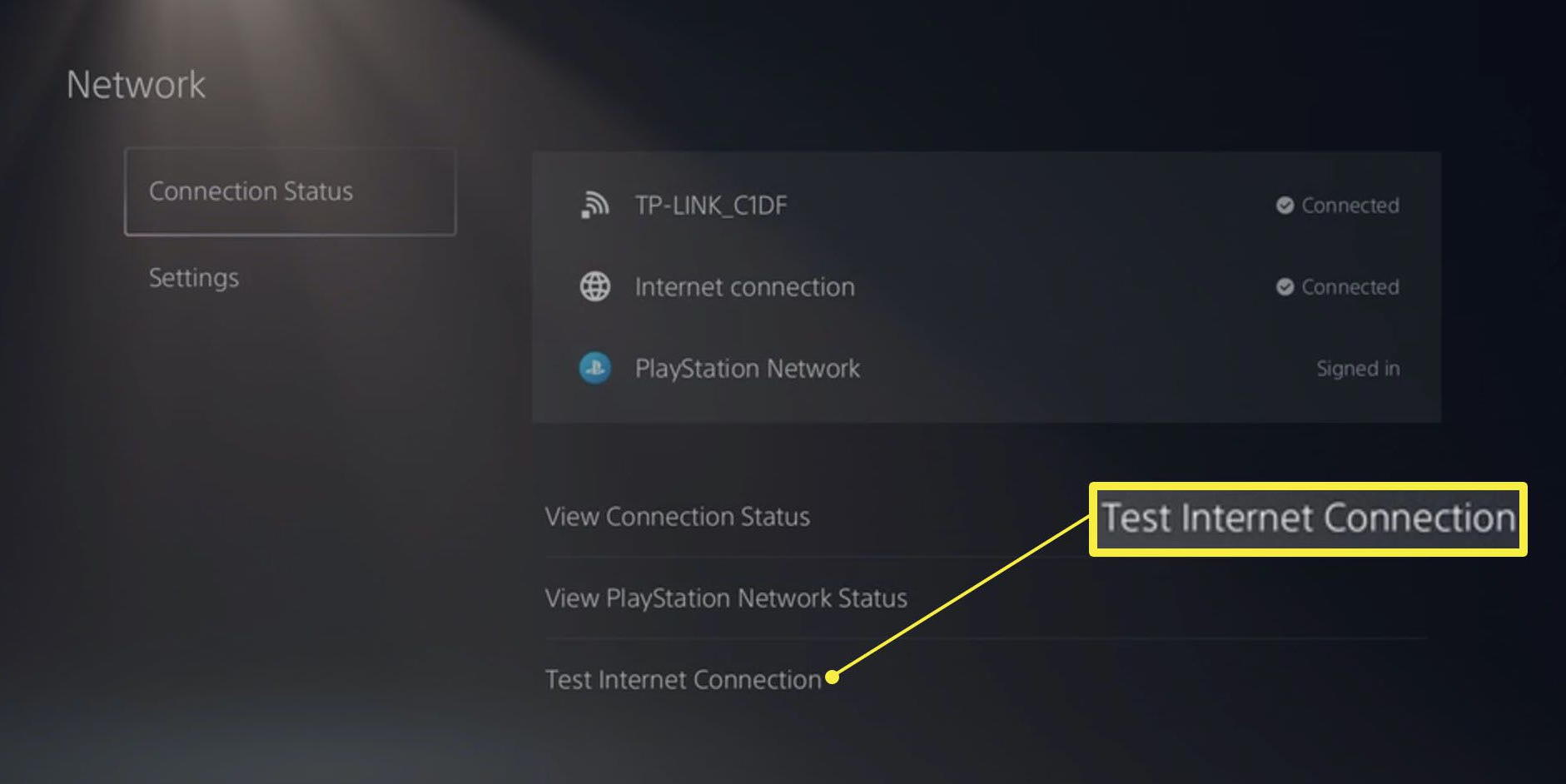 Navigate to Network > Connection status and click on "Test Internet Connection" option.
Method 3: Change DNS Provider
DNS Refers to the domain name server, these servers help to translate textual connectivity requests into machine-readable code. In some scenarios, the DNS services provided by your ISP may slow down. This can be due to either maintenance or an unregulated internet ban from the government. So sure such things are not there. And if there is, it is a good idea to change the DNS settings.
Method 4: Check for updates
Youtube is working hard to make sure all users across all the devices can enjoy Youtube services. Due to this, developers often push new app updates every month or so. These updates are purely to add new functionality, but in some cases, they might remove support for the old app version leading to the app crashing or Youtube not working at all. So go to the PS5 app store and update the Youtube app.
Method 5: Delete all the saved data on App
Delete all the saved data on the app storage and the cloud storage as storing a lot of data can often lead to adding some garbage files as well. And those garbage files can lead to problems like the Application not working properly or completely. So delete useful files, especially the saved videos on your Youtube app.
Method 6: Reinstall Youtube App
If the above methods are not working, then it might be possible that the Youtube app files are corrupted on your PS5. It is very easy to fix such a problem by simply reinstalling the app. So delete the Youtube app from your PS5 and install it again. Hopefully, this will solve the problem in your case.
Method 7: Turn HDCP 'ON'
HDFC means High-bandwidth digital copyright protection, and it helps protect copyright content on media applications that Youtube falls into. IN PS4 HDFC was disabled by default which didn't raise any Youtube-related content. But in PS5, HDFC settings are enabled by default which might create problems when you watch copyright content on Youtube. Such as music videos, songs, copyrighted videos about movies, Tv shows, etc.
Open PS5 settings and navigate to System.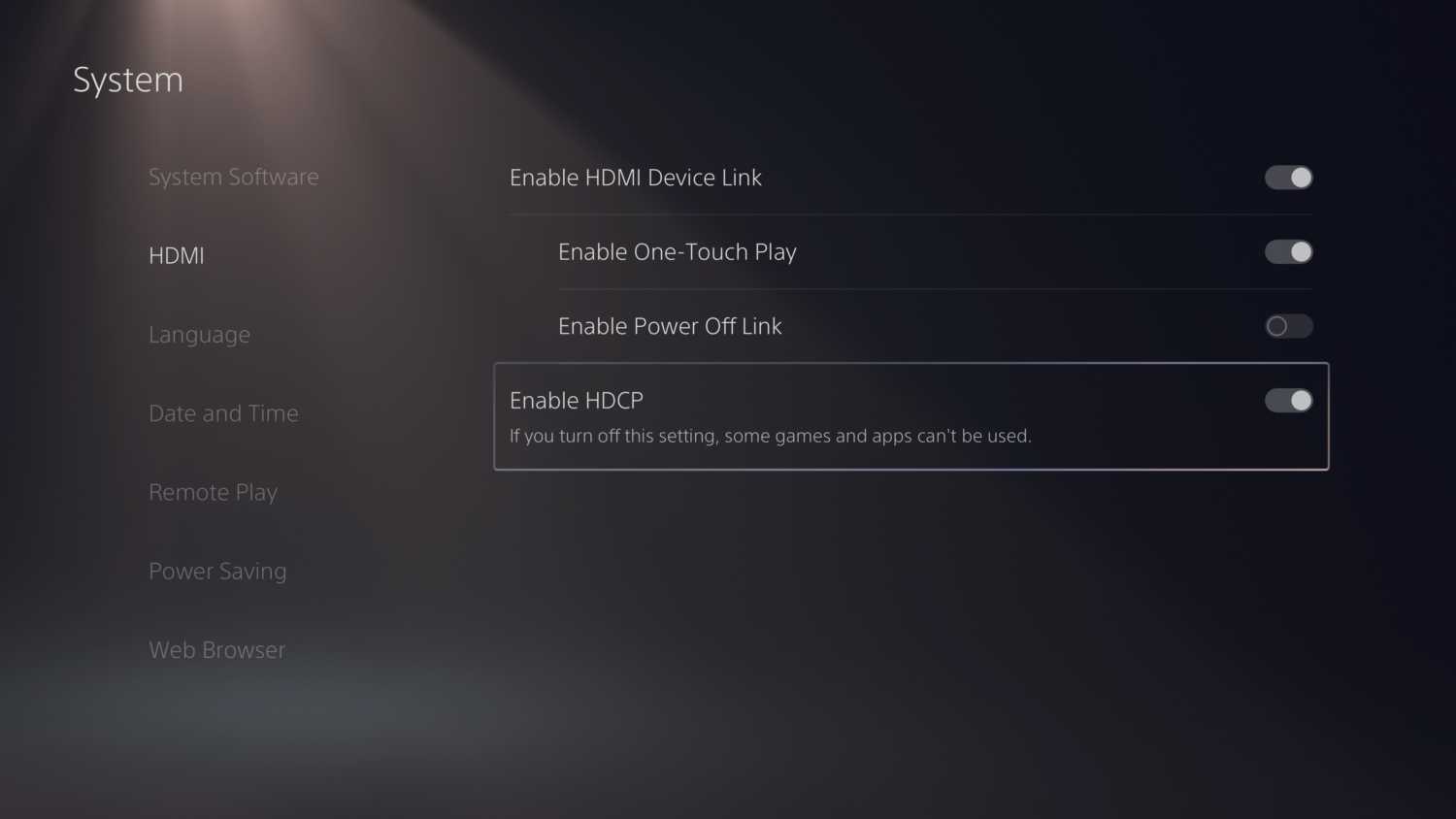 Choose HDMI and open HDCP settings. Toggle off HDCP settings here, and you're good to go.
Now try to tun Youtube app and see if it works.
Method 8: Check Controls
There are many users who have complained that Youtube is working fine, but the controls are not. I.e. when they try to open any video or navigate through the Youtube app, the controls don't work as usual. It might be due to changed button mapping on your PS5 controller. If this is the case, then I recommend you buy a new controller. Usually, third-party controllers have such control issues, so make sure to buy the original and authentic products.
If none of the above methods work for you, then you can also try running Youtube on the browser as well. Open Chrome (or any other browser) and log on to Youtube.com and browse through favorite videos. In order to access your liked videos or watchlist, you have to log in to your Google account first.
Conclusion
So here are some working methods to fix the PS5 Youtube Crashing or Not Working Issue, which have helped countless users to fix this problem. I strongly recommend users not to use the Youtube app on PS5 as it's very buggy in nature and could ruin the video-watching experience if errors show up continuously. You will find more PS5 related articles listed below, feel free to dig in.