It is more fun to play the Game at 120fps rather than 60fps. But are you facing an issue where PS5 is not showing or Recognizing 120hz on your Monitor? The issue normally arises when you play the game at 60Hz and connect it with a 120Hz capable monitor. Don't worry, as here are some troubleshooting tips to fix the same.
PS5 is a Video game console developed and sold by Sony Interactive Entertainment. It was announced in 2019. There are a few games like Call of Duty: Black Ops Cold War, Aragami 2, Dir5, Infestor, Devil May cry 5, etc., which can be played in 120hz on PS5. But, there is an issue with PS5 where it doesn't show/recognize 120hz displays. This issue is happening with many players worldwide.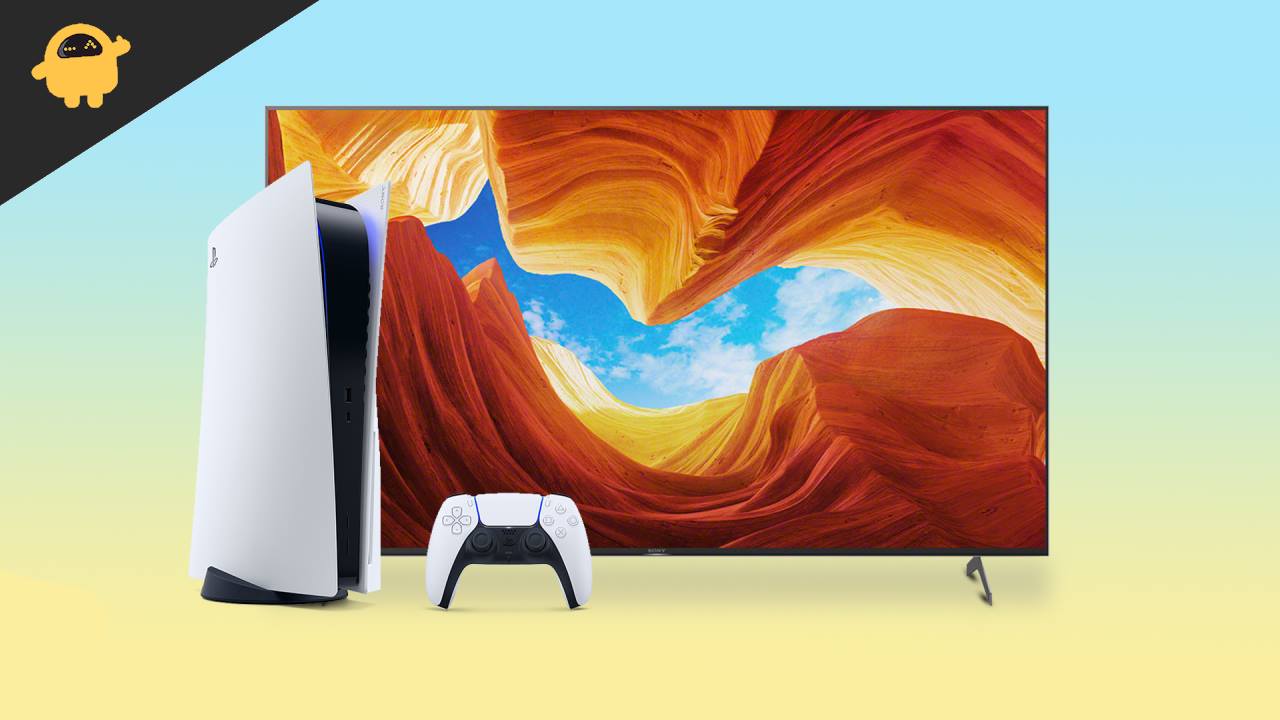 Fix: PS5 not showing Recognizing 120Hz on Monitor
In this article, let us try to solve this issue by applying a few simple tricks. You have to use a monitor which supports 120hz refresh rate. Otherwise, it's obvious you won't be able to get 120fps. So without any further ado, Let's dive in!
Method 1: Set your PS5 to Performance Mode
If you want to play games on 120Hz, then you have to change your PS5 to performance mode. This is because now, the PS5 will be fully functional and can use enough resources to run games at 120fps instead of 60 fps.
Steps to change your PS5 to performance mode:
Turn on your PS5, and from PS5's home screen, click on settings.

Now, scroll down to Saved Data and Game/App Settings.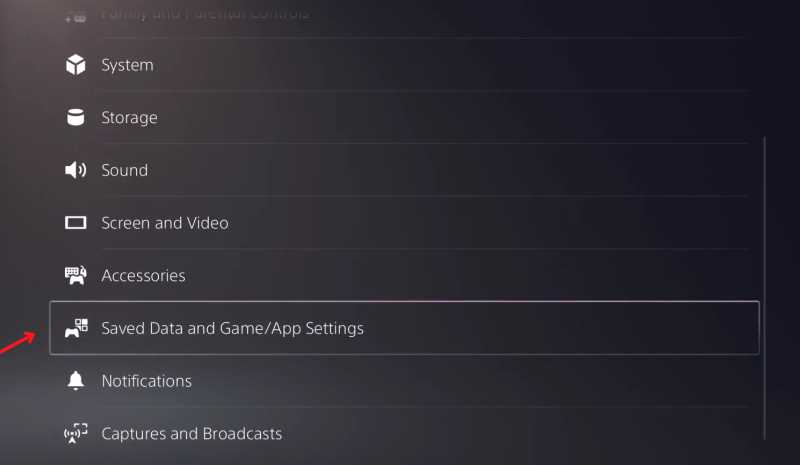 Click on Game presets.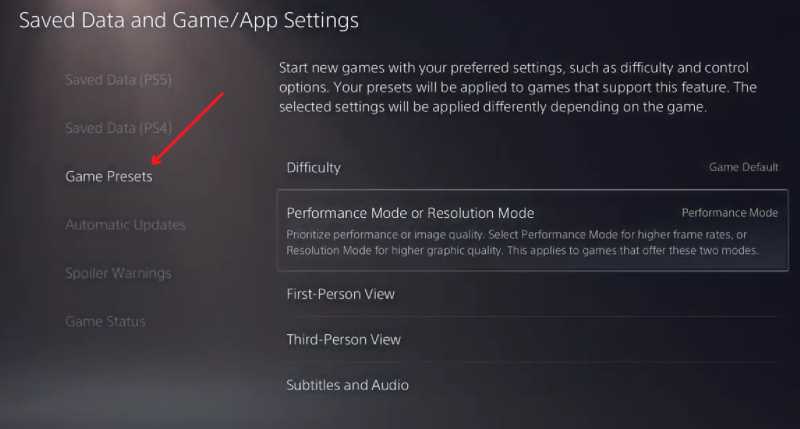 Now, Under Performance mode and Resolution mode, set it to Performance mode.

Now, s you can see in the below screenshot, the video output settings are 1080p 60hz. But, after loading a game that supports 120hz, it will change to 1080p 120hz.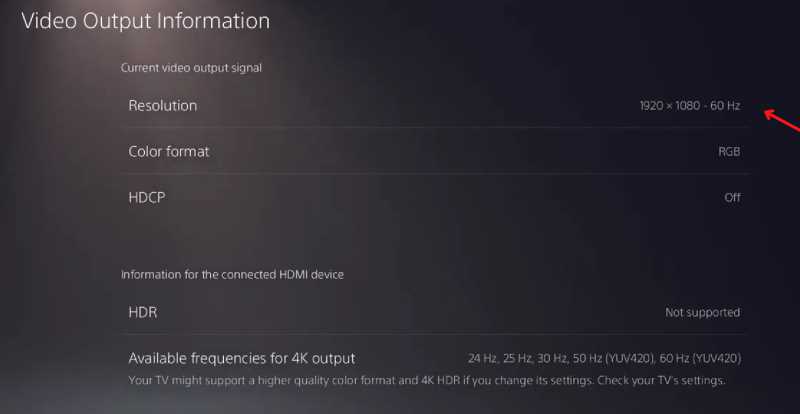 Let's open Fortnite, change the in game settings to 120fps, and see if the magic happens. This will work because Fortnite supports 120fps.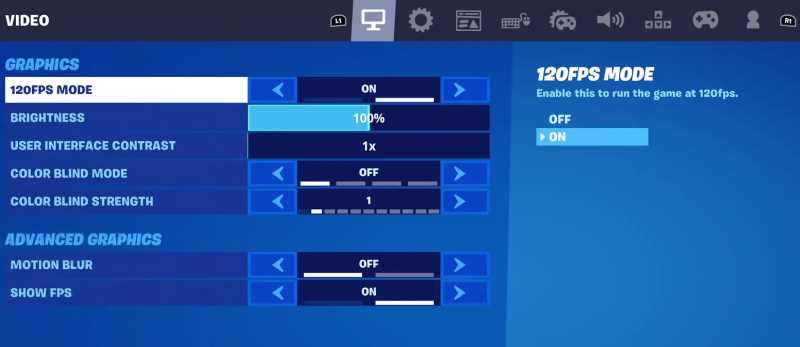 Change the in game settings and set it to 120fps.

As you can see now, the video output settings have changed to 1080p 120Hz.
Method 2: Switch to HDMI 2.0
Recently many users have noticed that HDMI 1.4 cannot achieve 120 fps, and now you need at least HDMI 2.0 to get 120fps. If you want to run 120fps at 4k, you will need HDMI 2.1, but if you're going to run 120hz at 1080p, then HDMI 2.0 will do the job.
Method 3: Use an HDMI converter or DisplayPort adapter
If you're using a monitor with an HDMI 2.0 port
First, start by checking your monitors to make sure you can get 120HZ.
Then, on your PS5 console, go to Settings → System → HDMI.
Now, Disable HDCP. After turning off HDCP, a message will be shown saying, "certain media apps will stop working." But you can enable HDCP back on when you're not using 120Hz or playing any 120Hz games.

Now, Navigate to Screen and Video. Set the Resolution to 1080p.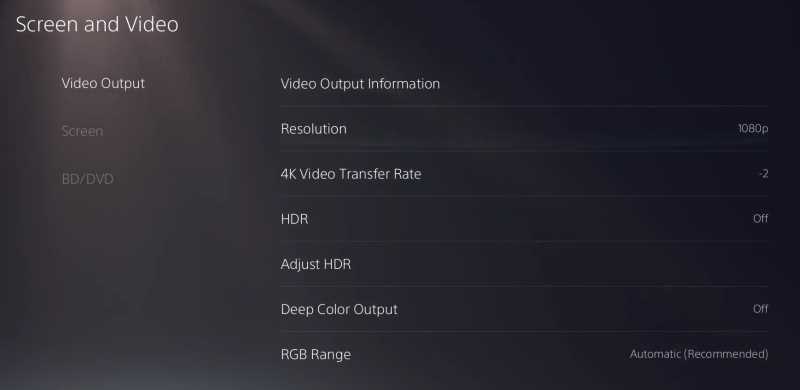 Go to Saved Data and Game/App Settings, and under Game Presets, turn on Performance Mode as we did in method 2.
You have to connect the HDMI emulator to either your Monitor or PS5 console. Take the HDMI cable with your PS5 and plug it into the Emulator. The other end of the cable needs to be plugged into the Monitor or your Sony PS5 console.
Now, you have to check if your Resolution is still set to 1080p.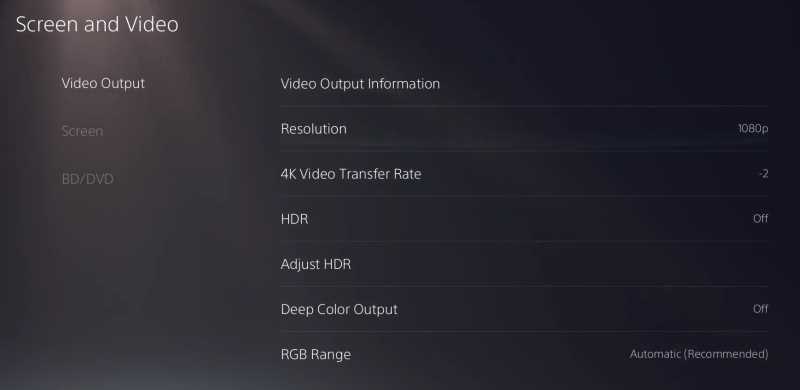 Lastly, you can launch any game you like and start playing on 120Hz. If you're utilizing a monitor which can exclusively attain 60Hz+ via DisplayPort
First, Open settings from your PS5's home screen, select System, and then HDMI.
Turn off the Enable HDCP option.

Then navigate to Screen and Video. Set the Resolution to 1080p.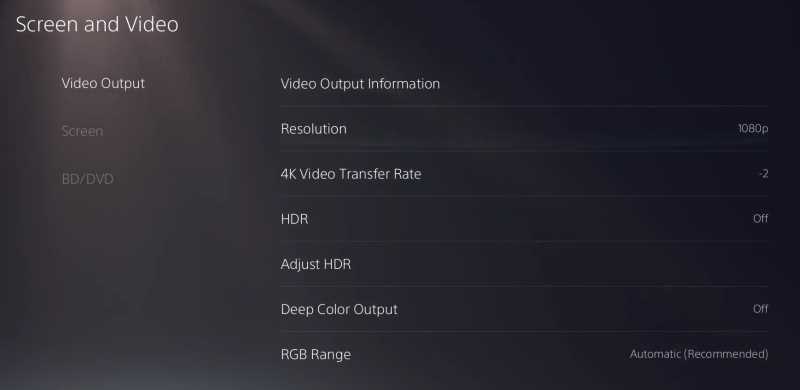 Go to Saved Data and Game/App Settings, and enable Performance Mode as we did in method 2.
Now, plug the HDMI Emulator into your PS5 console.

Take the HDMI end of the adapter and plug it into the Emulator.
Connect the DisplayPort end of the adapter to your Monitor.
Lastly, Check if your Resolution is still stable at 1080p.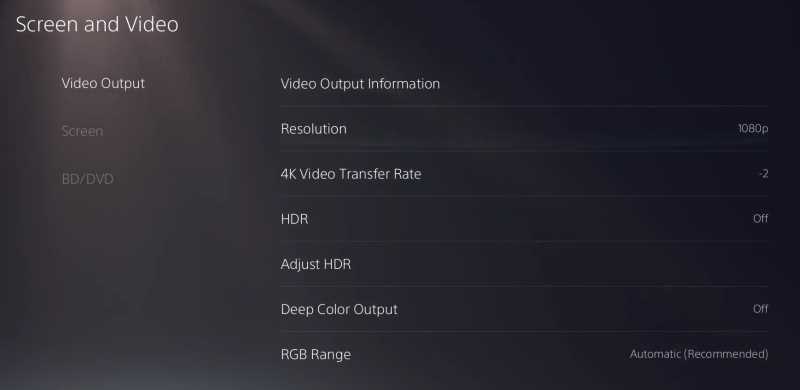 Launch any game you like and play.
Just because you plug your PS5 with your monitor with 120fps doesn't mean your display will support it right away. It does take a couple of settings to configure the new fps settings. Also, if the above methods don't work for you, then most probably your display does not support 120fps. Please connect with your appliances dealer and get it checked.
Method 4: Check Display Input settings
Many displays do come with 120Hz capacity, but they are locked at 60hz by default factory settings. If your monitor is also capped at 60hz, then no matter how many settings you change on your PS5, the display will not show 120hz.
To fix this, open your display configuration menu.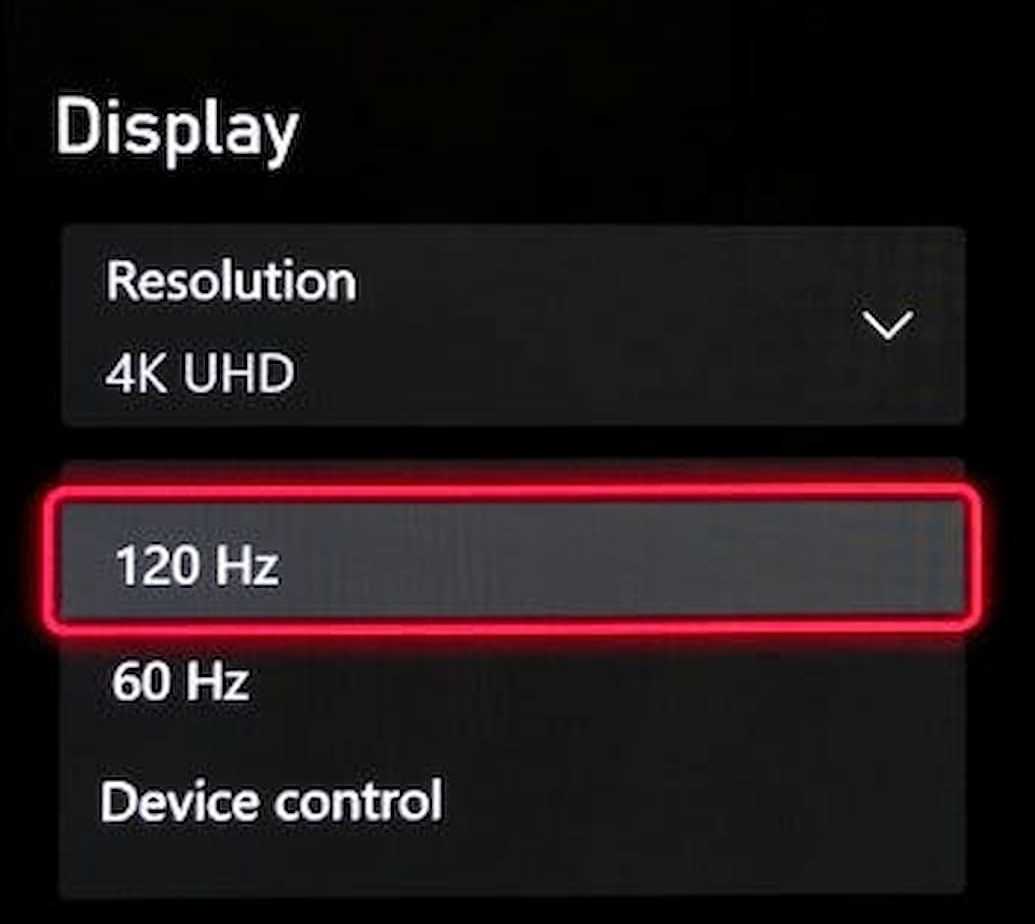 Go to display settings and change the refresh rate to 120hz.
Conclusion
These are a few simple methods with which you can fix PS5 not showing or recognizing 120hz on monitor issue quickly. If you have any other doubts regarding the article, please comment and let us know if any of the methods worked for you. Don't forget, all games don't support 120fps, and only a few games support 120fps, and only those games can be played on 120fps.