Do you have a Hisense TV? Now, you might be thinking, why I'm asking this question, right? Well, I have gone through a frustrating error, and I think I'm not the only one. After the recent OS update on Hisense TV, YouTube is not working or giving an un-supported error.
But, now nothing to worry about as I have fixed this issue for my device, and guess what? In this article, I've mentioned all the fixes I tried and found successful. So, let's get started with the fixes and check if these fixes help you resolve the not-supported error for the YouTube app on your Hisense TV.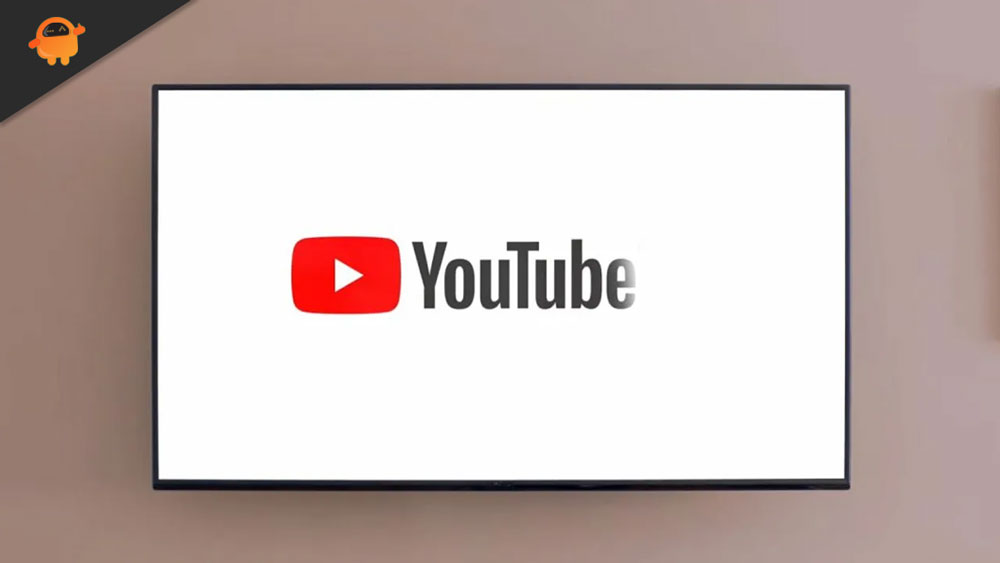 How To Fix HiSense TV Youtube Not Working / Not Supported Error
So, here are the fixes that you can use to achieve the Hisense TV YouTube not working or not supported error. Therefore, let's check out the fixes:
Fix 1: Restart The YouTube App
The best thing you can do if you haven't already tried any of the above solutions is to restart your YouTube application. The issue has already been reported to be resolved by restarting the computer by many users. Thus, it is important that you try out this suggestion and see if it works for you.
Fix 2: Restart Your TV
You may have a corrupted cache file on your device if your YouTube app doesn't work or load after restarting. However, this is the reason why you are experiencing this problem.
In order to resolve this, you must delete these files from your Panasonic TV, which requires restarting. We also recommend power cycling the device. It's as simple as turning off and unplugging your TV to disconnect all its cables.
Ensure that the cables are plugged in 30-40 seconds before plugging them in. By switching on your TV and launching YouTube, you can verify that the issue has been resolved.
Fix 3: Check Your Internet Connection
Does your network/internet work properly? The reason YouTube is showing this issue could be a problem with your internet connection. With the Ookla speed tester website, you can ensure the main cause of the error is your internet connectivity, not your router. It will take some time for the YouTube app to start working again once your internet connection is restored.
Fix 4: Clear cache and clear data of YouTube app on Hisense smart tv
Choose settings from the menu.

Click on

Applications >

Select

YouTube

from the list of applications.

If you want to clear the cache and data on your Hisense smart TV, select clear cache and clear data.
Fix 5: Power Cycle Your Router
Your internet connection may not be as fast as you think, preventing you from being able to watch YouTube videos, so power cycle your router. It may be that your router is storing cache data, which is why your internet speed is slow.
Therefore, it is very important to unplug all your router's cables and turn off the power button for your router to power cycle it. You will need to wait 2-3 minutes before you can plug them in. Restart your computer after the internet issue has been resolved, and see if the problem has been resolved. If you are having trouble with your internet connection, contact your ISP and ask them to resolve it. You can also follow these steps:
Make sure the modem and router are unplugged. Take a moment to wait.

Wait until the modem has completely restarted before reconnecting it to the power supply.

You will need to reconnect the router to the mains.

It is very simple to restart the modem and restore Internet connectivity. If you are using a Hisense smart TV, you can use these steps to fix the problem with YouTube.
Fix 6: Check The Content
Most likely, it is not your YouTube app or TV that is to blame but the context in which you are watching the video. If you try to access any blocked content or premium content that you have blocked or purchased, the YouTube app will not function correctly. Hence, you should check whether the same problem occurs with any other content you play.
Fix 7: Reinstall YouTube
On your TV remote, click the home button to open Google Play Store.

Then click on manage applications and devices. Uninstall the YouTube apps from there. Once that has been done, restart your TV.

Once you have selected the app and device management option, you will be able to go back to it.

Go to manage and find the YouTube app. Then click on install.

When the cache is emptied, the application will be overloaded and start crashing if the application is not reinstalled. When this happens, the small errors that will occur on the TV will be automatically corrected. If you reinstall YouTube, you will have the latest version.
Fix 8: Hard Reset Hisense Smart TV
Initially, make sure the TV is plugged into a power outlet and unplugged afterward. Keep the power button pressed for 30 seconds.

Once the power has been discharged completely, plug it back into the wall and wait 10 minutes. Using this method will help you fix all small errors on your Hisense TV. No content or settings will be deleted.
Fix 9: Update the Software
Go to the Settings menu on the remote and select All in this About and System update.

Select detect.

You need to update to the latest TV software if an update is available.

It is possible to enable automatic updates if Hisense TV does not allow manual updates.

Go to the settings of your remote. You'll be able to access support, update your system, and update your software automatically.

Finally, check to see if the feature is enabled.
Fix 10: Factory Reset the TV
On your TV remote, click the Home button.

Select settings, then reset storage. After that, factory data should be reset.

On-screen instructions will appear once the TV has completely restarted.
You will restore the original settings to your TV by performing a factory reset. One of the most effective troubleshooting methods involves erasing all downloaded data and apps.
So, that's how to fix Hisense TV YouTube not working or not supported error. We hope that this guide has helped you. Meanwhile, for more info regarding this problem, make sure to comment below and let us know.