Samsung produces excellent TVs in general. While the prices of their TVs have gone up over the past few years, most people should still find one that fits their needs. Even though they don't have the best smart features, they're quite good. Most of the time, they are pretty versatile and can be used for various purposes. Apart from myself, many of my friends have purchased TVs from them that have broken right after they bought them.
But, unfortunately, for some users, the Samsung Smart TV doesn't function properly as applications like Youtube Lag, Freezing, or Loading Slow. That's the reason why we are also here. In this article, we have mentioned some basic fixes to help you resolve the Samsung Smart TV YouTube lags, freezing or slow loading issues. So, let's check out the fixes: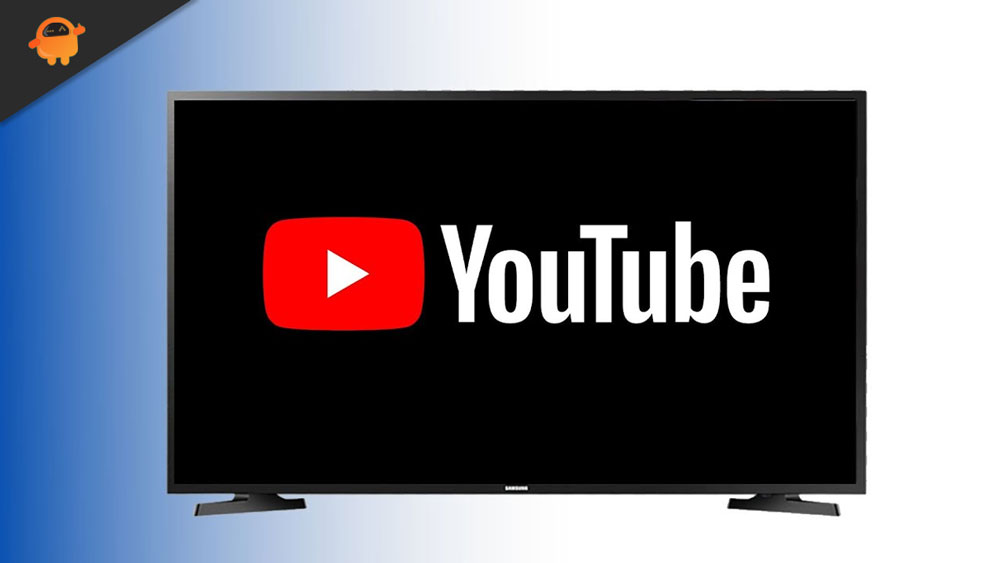 Why is my YouTube TV Lagging on My Samsung Smart TV?
You may experience issues streaming YouTube TV on your Samsung smart TV for some of the reasons listed below.
YouTube TV content on Samsung smart TV may not stream properly if the app or system firmware is outdated.

It is possible for YouTube TV on your smart TV to have such streaming issues due to a temporary glitch.

Samsung TV users may experience problems using YouTube TV if their internet connection is slow.

Moreover, streaming YouTube TV on a Samsung smart TV can be problematic if YouTube is down.

It is also possible to have issues with the YouTube TV app if your TV is incompatible.
How To Fix Samsung Smart TV Youtube Lags, Freezing or Loading Slow
If you have a Samsung Smart TV but find that YouTube lags or freezes, or loads slowly, then you must perform the fixes mentioned below. Therefore, let's get started with the guide:
Compatibility Issue
You need to check if your Samsung smart TV is compatible with YouTube TV if you are unable to get YouTube TV on it. Samsung TV 2016+ models are the only ones that support YouTube TV, according to the YouTube TV help page. In that case, YouTube TV will not be available on your Samsung TV if it's older. If this issue persists, you may need to use a streaming stick like a Roku or Firestick. With this method, you can stream YouTube TV on Samsung TVs released before 2016.
Power Cycle Your Samsung TV
Your smart TV needs to be cold-booted first. You can restart your Samsung smart TV by holding the power button on your remote for a few seconds. Your Samsung TV is now ready to use. Once the power button on your remote is pressed, release it. Make sure YouTube TV is working properly by streaming it and checking if the issue has been resolved.
If not, follow the steps below to power cycle your smart TV.
Make sure your Samsung smart TV is unplugged from the power outlet.

Your smart TV will turn on automatically after 15-20 seconds of pressing and holding the power button.

Wait 10 to 15 minutes.

Make sure your smart TV is plugged in and turned on.
Check if you're still having problems streaming content on YouTube TV after you launch YouTube TV.
Check For Youtube Tv Outage
It is possible to encounter issues when YouTube TV is down. The DownDetector website offers a way to check for an outage on YouTube TV. This is where you can find the live status of the YouTube TV outage.
It is necessary to wait for YouTube TV to resolve the issue if YouTube TV is down. Once that has been accomplished, you will be able to stream YouTube TV content. Visiting YouTube TV's Twitter page or contacting them directly will confirm the outage on YouTube TV. You can find tweets relating to the outage on YouTube TV's Twitter account.
Power Cycle Your Router
Trying rebooting your network device may help if power cycling your Samsung TV wasn't successful. You can power cycle your Wi-Fi and router by following the steps below:
Initially, plug your router into a power outlet and unplug it.

Let it sit for 5-10 minutes.

Ensure your router is plugged into power and turned on.

You will need to connect your Samsung TV to the Wi-Fi network.
Make sure YouTube TV is functioning properly, and see if you're still experiencing issues with streaming.
Clear Youtube TV Cache
You can increase the speed of your Samsung TV by clearing the cache of the YouTube TV app. This method can also be used to troubleshoot YouTube TV apps that may not be functioning correctly due to glitches or corrupted data.
On the remote control, you can access your Samsung TV by pressing the

Home

button.

Click on

Support

.

Then select

Device Care

.

Select

Manage Storage

.

In the app list, find

YouTube TV

.

Click

View Details

.

Click here to clear the cache of the YouTube TV app.
Afterward, check if the issue you faced with YouTube TV has been resolved.
Reinstall Youtube TV on Samsung TV
There is a problems with the YouTube TV app, such as crashes, freezing, or black screen errors. If this is a problem for you, then you may be able to resolve it by reinstalling YouTube TV on Samsung TV. The following steps will guide you through reinstalling the YouTube TV app on your Samsung TV:
You can find apps by going to your

Home

screen and selecting Apps.

You can now select

Settings

at the top right of your screen.

In the list of apps, select

YouTube TV

.

To uninstall YouTube TV, click

Delete

.

Using the power button, restart your Samsung TV.

Click on

Apps

.

On your YouTube account, search for the YouTube TV app and install it.

YouTube TV is the default app on Samsung TVs, so whenever you reinstall the YouTube TV app, you must choose to reinstall instead of deleting it.
Once the app has been reinstalled, try streaming YouTube TV. Your Samsung TV may have been fixed or not. Check to see if it has been fixed.
Update Firmware
You may have problems streaming YouTube TV if your Samsung TV firmware is outdated. To update your Samsung smart TV firmware, follow the steps below if you haven't already:
Click on

Settings

.

Now click on

Support

.

Choose

Software Update

.

Click on the

Update Now

button.
If the YouTube TV app continues to have issues after you update your Samsung TV to the latest version, it may be time to update your TV. You may need to reset your Samsung Smart TV hub if the issue persists.
Also Read: Fix: Samsung TV App Store Not Working / Downloading Apps
So, that's how you can resolve the Samsung Smart TV YouTube lags, freezing, or slow loading issue. I hope that you find this article helpful. But, in case you need more info, comment below and let us know.