Privacy is a very import concept for all of us, and we all know Windows is not very privacy-friendly as it keeps on sending anonymous data with all specifications of your laptop and other details which contributes to making Windows a better OS. This data is known as Force Diagnostic data collection in Windows 10, and users can enable to disable it at their own wish. But as a default it is enabled and here is how you can disable it.
Despite being the largest shareholder in the Desktop Operating systems market, Microsoft's Windows still has some bugs. Hence, the Windows team struggles to fix them with updates and patches. But it is very hard considering the variety of hardware the operating system runs on.
So the Windows comes with a feature called Diagnostic Data collection. This allows the device to send data about your hardware and issues to Microsoft. This helps to analyze and fix those bugs. But depending on your work needs and situations, you may want to disable this feature. So in this article, let's see how you can disable Force Diagnostic Data collection in Windows 10.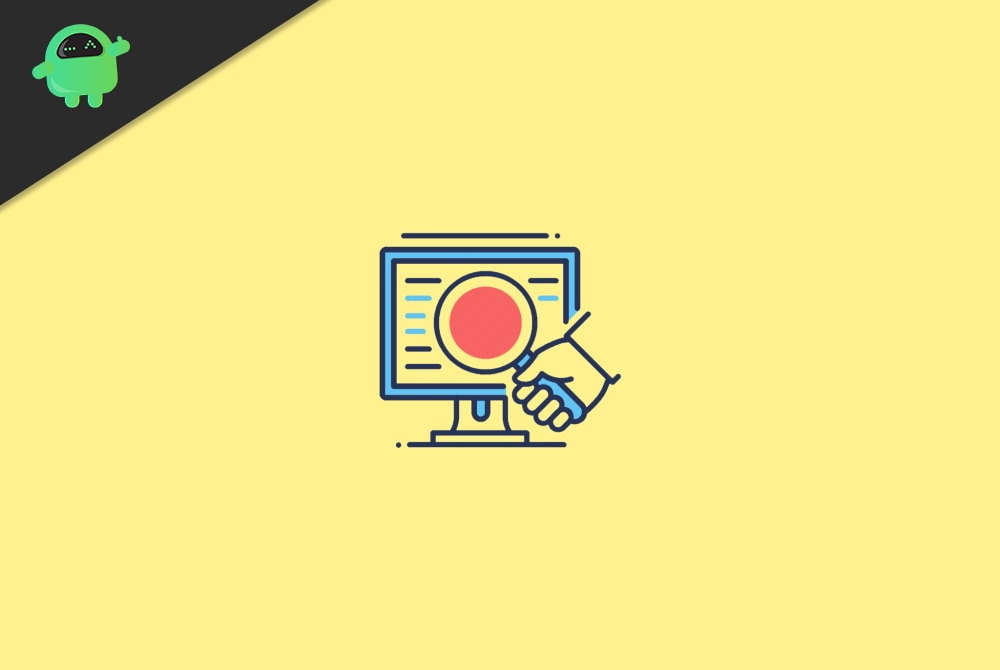 Disable Telemetry from Group Policy Editor
Windows comes with a wonderful administrative tool that the IT guys love. The tool is called the "Group policy editor". This tools can help to force many settings and options that are available in windows. So let us see how you can disable telemetry or the Diagnostic data collection using this tool.
Press Windows key and R together to bring the Run box.
In the Run box, type gpedit.msc and hit enter.

Now, from the tab navigate to this location:

Computer Configuration > Administrative Templates 
> Windows Components > Data Collection and Preview Builds

Now on the right-side pane, find Allow Telemetry and double-click on it.

You can set it to disabled to completely disable all diagnostic data collection.

Else you can set it to Enabled and select one of the options listed below to allow data collection.
We recommend leaving it in the default state to get updates and other fixes by sending diagnostics data. But if you want, you can disable it completely.
Options
Now if you set it to allow, then you will see some other options to select from. In case you are wondering what those each option are, then read below to get an idea of it.
0-Security: This options only sends data related to Security. Especially data from Windows Defender and Malicious Software removal tool are sent to Windows, as a part of data collection. This option can be useful for IT enterprise environments where security is important.
1-Required: This option only sends minimal information to Microsoft. The data includes basic device information, App compatibility data, as well as the security data mentioned in the above option. This does not contain usage or behaviour data.
2-Enhanced: Now, this is where things get interesting. This option enables sending of data mentioned above along with usage data and behaviour data. This data consists of how the operating system is used and how it performs on those conditions. Some people may find it against their privacy. So be careful when you select this option.
3-Optional: Well, this is the complete package of all the three mentioned above. So this basically contains every detail required to identify and fix bugs and issues on the operating system. So if you don't care about sending these much data to Microsoft, then you can try out this option.
Disable from Settings
Actually, this option can also be changed from the settings' app. However, you don't get an option to completely turn it off as you see in the group policy editor. But you can choose to share between required or optional data using this method.
Open the Settings app on your Windows system.
Click on Privacy and click on Diagnostics & feedback.
In some older versions, you may find two options, one with "Required" and another with "Optional".

You can select any one of those options as per your need.
On the latest builds, you may see a toggle button under the "Optional" category.

Enabling will send Optional data along with required data. So change this toggle as per your needs.
Disable while setting up windows
Now if you are installing a fresh new copy of windows, it is very easy. Because you can choose to opt-out of this data collection right from the setup screen, remember that blue screen with many toggle buttons? Just disable them all, and you should be all set to go from there.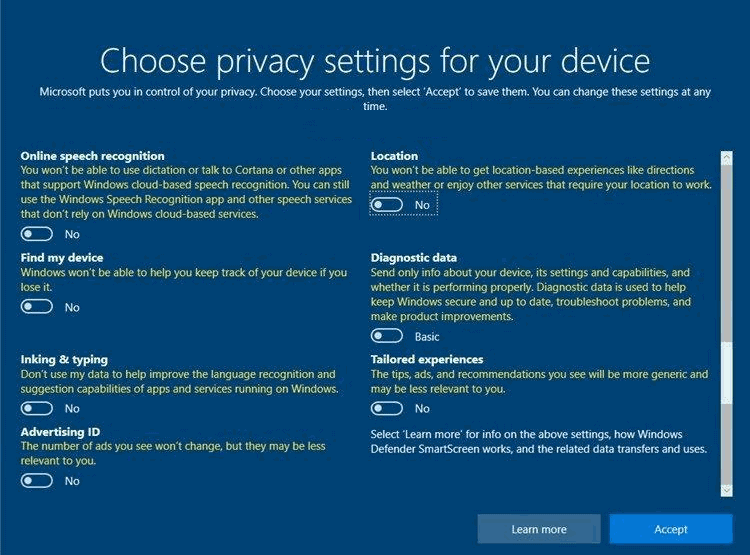 Conclusion
As you can see, the process to enable or disable force Diagnostic data collection on your Windows 10 system is easy. Assuming you have the admin rights. Although Microsoft says that the data is only used to fix and correct bugs on the system, and they will never misuse it. But it's up to you to choose whether to trust your data with them or not. However, at least a basic data collection with device information is necessary to fix most of the issues.