Updates are an important thing for your smartphones. Although you got your device with the perfect working conditions, things are not going to stay perfect for long. With new features and services coming in, your device might not be perfect with those. And here is where the importance of update comes in. And this is the main reason why all manufacturers are serious about giving out new updates regularly. Read through this article to know how to force download latest OTA updates on your Android device.
Updates are important for improved performance and bug fixes. Google occasionally give out latest updates to fix and improve things with your smartphones. The Google services framework is what helps you get the updates given out to Android devices. But this setup might not work perfectly every time. In many cases, users won't get notified about the updates immediately when they are available for them. A system update notification is what makes the users aware of an update which came in. But in most cases, these don't happen as the way it should be. So the only way to get is to make it come manually on your device. This article will walk you through the steps to manually get an OTA update given out by Google for your Android device.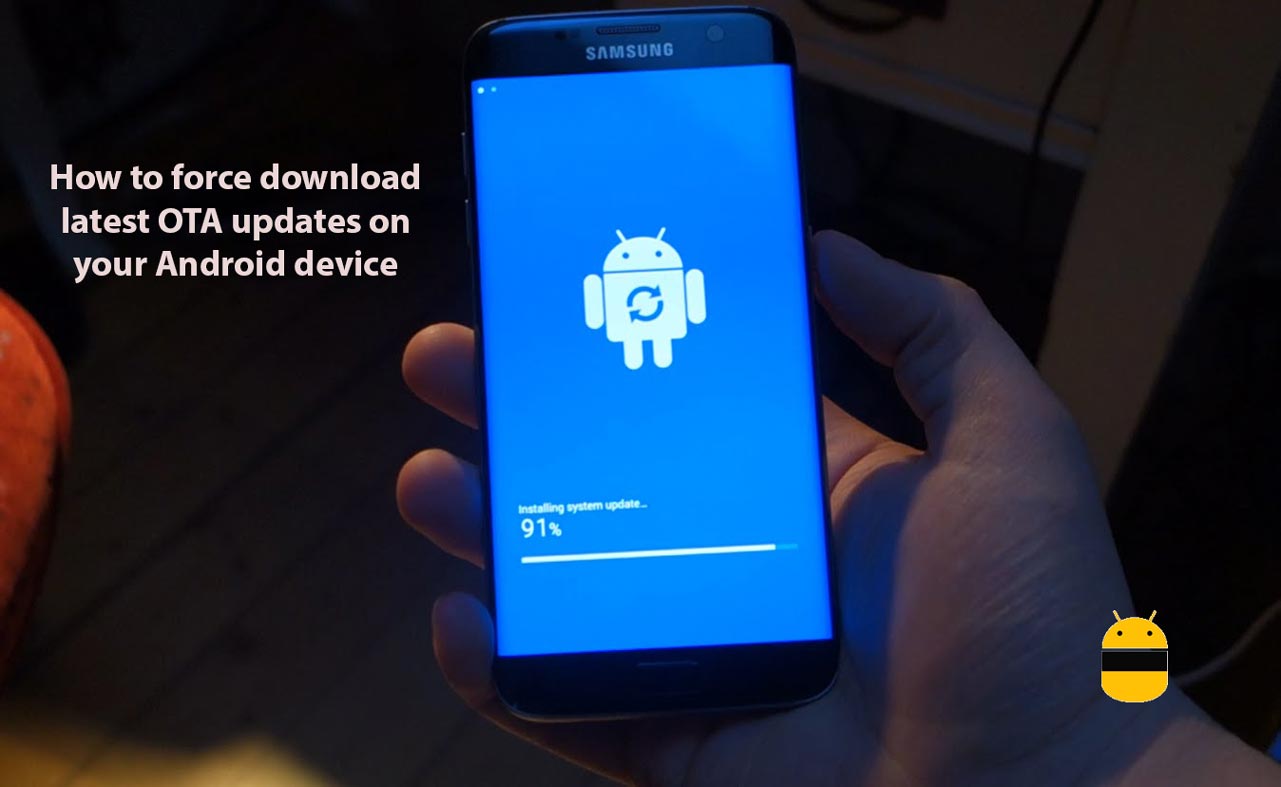 Steps to force download latest OTA updates on your Android device
As I have mentioned the Google service framework on your device is what gets you the update notification. So if it does not arrive for you on time, clearing the data of the Google service framework can help you get it done.
How to clear data of the Google services framework
The steps to clear data from the Google services framework are:
Open the settings menu
Tap on apps
Tap on the three-dot menu icon, which can be seen in the top right corner
Select show system from the menu list
Find and tap on Google services framework
Tap on storage
Tap on the clear data button
Checking for OTA update
Once you have cleared the data of Google services framework you should manually check for the OTA update. The steps to do this are:
Open settings
Go to about phone
Tap on system update
Tap on check for update button
This will show the available update on which you can tap to download and install. If you didn't get anything you can try it after sometimes.
I hope this guide was useful in understanding how to force download latest OTA updates on your Android device. If you have any queries or feedback, please leave a comment below.