Playground Games and Xbox Game Studios did come up with a racing video game called 'Forza Horizon 5' in 2021 which is the 5th title in Forza Horizon and the 12th main installment under the Forza series. This title is visually appealing and offers beautifully crafted racing cars, extreme tracks, etc which sets a high standard for sure. However, it seems that plenty of players are having several issues with the Forza Horizon 5 Can't Join Friends Session quite often.
Now, if you're also facing the same issue for a while, and can't understand what's going on then don't worry. Here we've shared with you a couple of possible workarounds that should gonna help a lot. According to several reports online, plenty of players are getting affected by this issue that needs to be fixed as early as possible. Sometimes the server connectivity issue or poor internet or the services issue on the PC may trigger a multiplayer joining issue.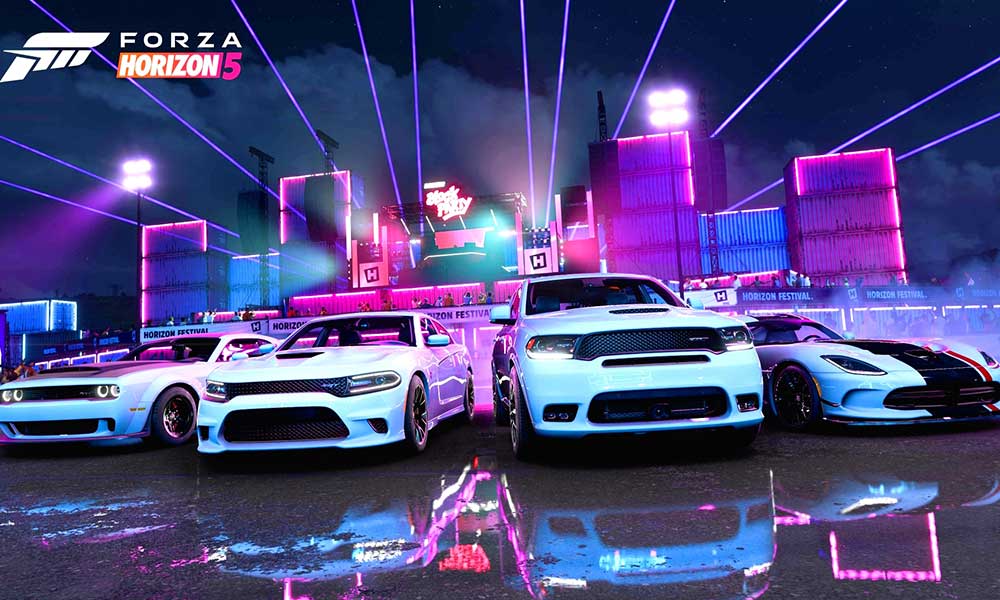 Fix: Forza Horizon 5 Can't Join Friends Session
It's been a while for the Forza Horizon 5 PC players to encounter the annoying "unable to join session" error frequently. Apart from the in-game crashes, visual bugs, control issues, and more, now it's time for the multiplayer friends joining issue. Luckily, there are a couple of possible workarounds mentioned below that should resolve the issue for you. So, without further ado, let's jump into it.
1. Disable NI Services (LabView)
As per a suggested workaround by Loki-1 on the Forza Horizon subreddit forum, affected players can easily fix the friends joining session issue on the PC by disabling a specific service on the Windows system. This particular service is also known as 'LabView'. To do that:
Press the Windows + R keys to open the Run dialog box.
Now, input services.msc in the field and hit Enter to open the Services page.
Here you'll need to search for the NI service from the list.
Next, double-click on it > Select Disabled from the list of 'Startup type'.
Once selected, click on Apply and then OK to save changes.
Finally, reboot the PC to apply changes, and check for the issue again.
2. Check Forza Horizon 5 Status
If in case, you're still facing the same multiplayer connectivity issue then make sure to check out the real-time Forza Horizon 5 Server Status on various platforms. Because sometimes a technical fault at the server level or the outage can eventually trigger can't join friends session issue. You can head over to the official Forza Support Twitter page for further reports. Whereas you can also visit the third-party Down Detector Forza Motorsport webpage to check it.
If in case, the game server is down then make sure to wait for a couple of hours until the servers back operational and then try playing the game again. If the game servers are already operational and active then try following other workarounds to fix this issue.
3. Check your Internet Connection
In several cases, the chances are high that somehow your internet connection is troubling you a lot due to poor connectivity or slow speed. If that's happening to you then make sure to contact your internet service provider for the same and ask to increase the speed. If required, you can also upgrade the package and change your existing IP address to a new one for a stable experience.
Well, it's also worth recommending switching your internet connection from wireless (Wi-Fi) to wired (ethernet) or vice versa to cross-check the issue. Sometimes switching the internet connection manually can resolve multiple issues in a jiffy.
4. Power Cycle your Wi-Fi Router
You can also try performing a power cycle method on your Wi-Fi router by following the steps below to ensure there is no connectivity issue happening at your end. This method will also refresh the router firmware from any kind of temporary networking glitch whatsoever. To do that:
Just Power OFF the Wi-Fi router > Unplug the power adapter from the router and power source.
Wait for around a minute then plug back the power cable into the router and power source.
Finally, Power ON the router and check for the internet connectivity issue again.
5. Update Forza Horizon 5
Ensure to update the Forza Horizon 5 game to the latest available version periodically to fix compatibility issues. An outdated game patch version can become buggy or unstable over a period of time. Whereas a new patch update comes with multiple bug fixes, improvements, new features, and more. To do so:
Launch the Steam client on the PC > Go to Library.
Click on Forza Horizon 5 from the left pane > Now, the Forza Horizon 5 play interface will open.
If there is an update available, it'll show you the Update button.
Make sure to download and install the update straight away.
Once done, you can click on the Play button to launch the game and check for the issue.
6. Repair Game Files
A corrupted or missing game file on the PC may also cause several issues with the game launching and connectivity with the game servers. It's not always required to get a specific error message regarding to the game file or DirectX. You may not receive any warning or error message in some cases. So, cross-check if the installed game files are working fine or not. To do this:
Launch Steam > Click on Library.
Right-click on Forza Horizon 5 from the list of installed games.
Now, click on Properties > Go to Local Files.
Click on Verify Integrity of Game Files.
Now, wait for the process to get completed.
Once done, just restart your computer to change effects immediately.
7. Disable IPv6 Connection Protocol
It's also recommended to Turn OFF IPv6 (Internet Protocol Version 6) on the computer under the network properties section by following the steps below. If your internet network doesn't support IPv6 then you should disable it.
Press the Windows + I keys to open Windows Settings.
Click on Network and Internet from the left pane window.
Go to Status > Click on Change Adapter Options.
Now, right-click on the network connection that you're currently using.
Select Properties > Search for the Internet Protocol Version 6 (TCP/IPv6) option from the list.
Make sure to uncheck or disable the option and click on OK to save changes.
Finally, reboot your PC to apply changes.
8. Whitelist Forza Horizon 5 on Antivirus
It's better to always allow the game file application on the antivirus software to allow the game executable to run properly. To do so:
Go to the Start menu > Go to Settings.
Go to Update and Security > Click on Windows Security.
Select Firewall & Network Protection > Select the Allow an App through the Firewall option.
Now, check for the forzahorizon5.exe file by browsing from the installed game folder and clicking on OK to add it.
If in case, you're using any other third-party antivirus application then make sure to add an exception to the antivirus program for the game file.
9. Contact Forza Horizon Support
If none of the methods worked for you then try contacting Forza Horizon Support for further assistance. Make sure to provide required details like screenshots and log files to the support team and ask them to submit a ticket for it. Developers will investigate the issue and try fixing it soon.
That's it, guys. We assume this guide was helpful to you. For further queries, you can comment below.