Are you experiencing the frustrating FOXTROT-01 error in XDefiant after eagerly receiving instructions on accessing the closed beta? You're not alone, as many players are facing the same issue when trying to play the XDefiant closed beta. In this article, we will discuss the FOXTROT-01 error and what you can do about it.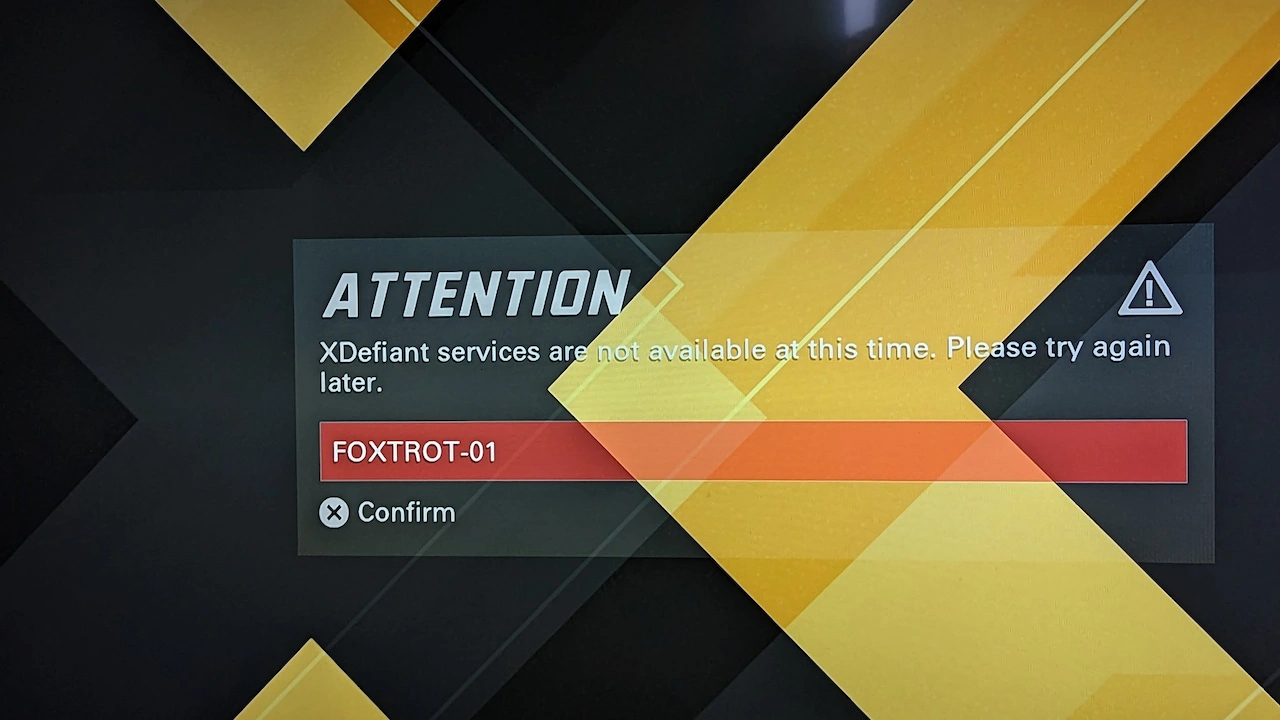 Foxtrot-01 Error Explained
The FOXTROT-01 error in XDefiant occurs when the game's servers are down or experiencing stability issues. Unfortunately, this problem is not directly solved, as it lies with Ubisoft's servers and not your game or internet connection. As a player, the only option is to wait for Ubisoft to resolve the server issues.
Ubisoft has opened up the closed beta to more players to identify and address issues like the FOXTROT-01 error. They have proactively addressed similar issues and are expected to stabilize the servers before the closed beta ends. Ubisoft has implemented minor fixes to improve server stability and reduce lag, resulting in better matchmaking times and fewer errors like FOXTROT-01.
To stay updated on the latest news regarding the XDefiant closed beta, following the official XDefiant Twitter page is recommended. As for the FOXTROT-01 error, the company has officially acknowledged this issue on Twitter.
We've implemented a few smaller fixes that are helping server stability. There should be a noticeable improvement to matchmaking time and a diminishing number of errors.

We're continuing to work on the issue to get the best experience possible

— XDefiant (@PlayXDefiant) April 14, 2023
So make sure to follow their social media account which provides updates on server status, acknowledging issues, and informing players about their progress in resolving the problems.
The closed beta serves as a stress test for Ubisoft's servers, as it is open to a larger number of players than previous beta rounds, such as the technical test and insider beta. This will help Ubisoft fine-tune the servers for a smoother experience when XDefiant releases.
How to Fix Foxtrot-01 Error in XDefiant
However, you can try the following workarounds, which may help alleviate the issue for some players.
Check Your Internet Connection
Ensure that you have a stable internet connection. You can test your connection by visiting other websites or using a different online service.
If you're using Wi-Fi, try connecting to a wired Ethernet connection for a more stable connection.
Restart Your System and Game
Completely close the XDefiant game client.
Restart your computer or console.
Relaunch XDefiant and check if the Foxtrot-01 error has been resolved.
Update Your Network Drivers (PC Users)
Press Win + X and select Device Manager from the menu.
Expand the Network adapters category.
Right-click your network adapter and choose Update driver.
Select Search automatically for updated driver software and follow the prompts.
Restart your computer and check if the issue persists.
Configure Your Router
Power cycle your router by unplugging it from the power source, waiting for 30 seconds, and then plugging it back in.
Access your router's settings by entering its IP address into a web browser. Consult your router's documentation for the specific IP address and login information.
Ensure that your router's firmware is up to date.
Enable Universal Plug and Play (UPnP) if it's not already enabled.
Check for XDefiant Server Issues
Visit the official XDefiant social media channels or forums to see if there are any announcements about server outages or maintenance.
If server issues are present, wait for the developers to resolve them before attempting to play the game again.
Please note that these workarounds may not resolve the Foxtrot-01 error for every player. The developers are likely aware of the issue and working on a fix. In the meantime, keep an eye on XDefiant's official channels for updates and potential solutions.