Have you ever thought how interesting it would be to have a frog skin in Arsenal? Well, this guide will help you to get one. The players need to follow a set of steps to get hold of the froggy skin.
These steps include making the frog grow, following him to an apartment, playing a carnival game, and much more. So this guide will help the players to get a Froggy skin in Arsenal.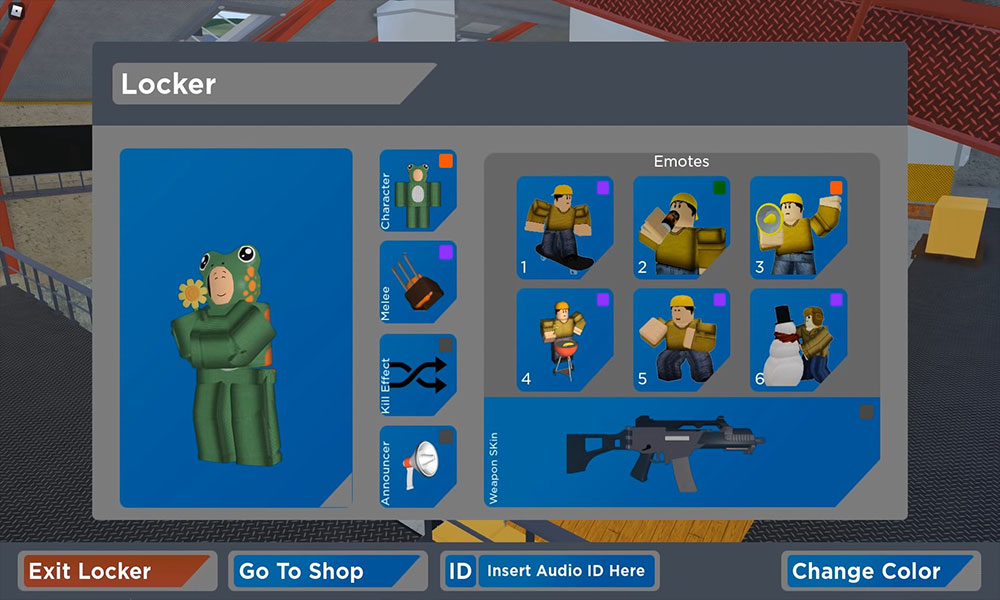 Arsenal Roblox: How to get the Froggy skin
There are some steps that you need to follow. Firstly you need to deploy on the Boulevard map. Then, head to the frog near Stinky's Gasoline, the gas station. It will be wandering next to the dumpster. Now, you need to make the frog grow up by fighting off any players who are trying to follow him. The frog will grow by moving around. When it becomes to a certain level, escort him to the apartment. Aim at the boarded doors so that the frog can pass.
Now, the frog will teleport you. Make your preferred selections for the team mode, game type, deploy, and map. Now, start on the Apartment map.
The carnival game will start—score at least 1000 points. Aim at the objects other than the frogs. After you manage to score 1000 points, the froggy skin will be unlocked. Go to your locker and see your reward.
We hope this guide helped you in obtaining the froggy skin. Don't forget to check out our other Wallpapers, Windows Guides, Gaming Guides, Social Media, iPhone Tricks, and Android Tricks for more guides. Subscribing to our YouTube Channel will help you win the $150 giveaway contest. If you have any doubts or feedback, comment down below with your name along with the e-mail ID, and we will reply shortly. Thank you.