Android 13 has officially rolled out, and Pixel users were among the first to experience its variety of new features and enhancements, having accessed it through both Developer Preview and the subsequent stable release. However, some users are reporting that they are still encountering several issues such as bugs, lags, and crashes with apps and games on the new stable version. Despite Android 13 bringing forth substantial improvements and features, the persistent issues with app instability prevent users from fully enjoying the revamped Android experience.
In most cases, games and app crashing issue is mainly due to random system bugs and can be fixed by simple device restart. However, it is possible that the app is not compatible with Android 13, or your device might need new updates. If you are also facing the issue of Games and Apps Crashing or Not Working on Android 13, then the below troubleshooting methods will help you out.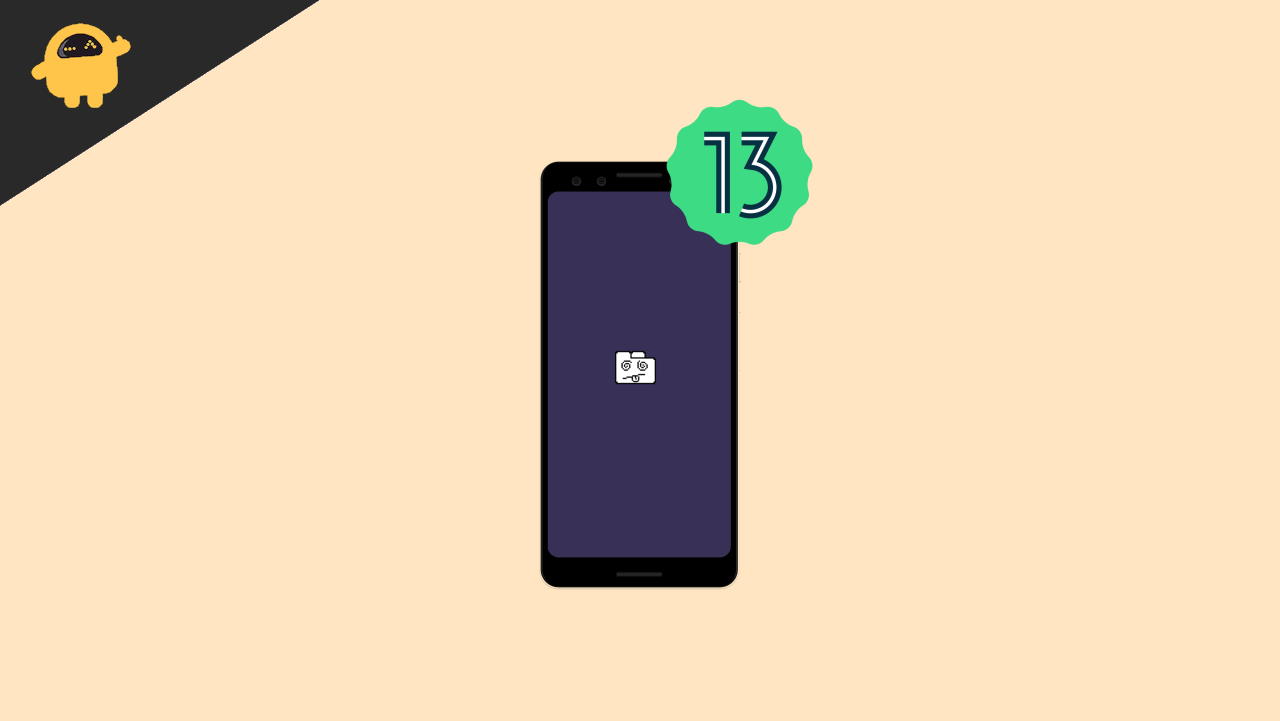 Fix: Games and Apps Crashing or Not Working on Android 13
Android 13, being the latest update, is currently exclusive to Pixel phones and select other models, meaning it's plausible that several apps have yet to be optimized to run smoothly on this new system. Nonetheless, it is anticipated that the majority of these apps will gain compatibility once their developers roll out the requisite updates to accommodate the new Android version.
For users encountering issues with apps and games crashing or not functioning correctly on Android 13, here are several troubleshooting strategies designed to resolve these inconsistencies and enhance the user experience.
Restart Smartphone
This is the number one solution you must try to fix any app-related glitches or crashing issues. Whenever you restart your smartphone, you clear the temporary RAM and cache files associated with the app. So restarting will hopefully fix all the issues.
Update Apps
Whenever a new version of Android is launched in the market, developers all around the globe work hard to make sure their apps are compatible with the new version. Fo this, some developers might also push important app updates. So make sure you update the app to the latest version.
Open Playstore and go to my apps section. Here, make sure you update all the apps one by one that are facing the crashing issue.
Remove Battery Restrictions
Android 13 brings more optimization to the battery, and due to such new settings, some apps may crash unexpectedly. So disabling such battery restrictions will help to fix the issue.
Open the Settings app and navigate to All Apps.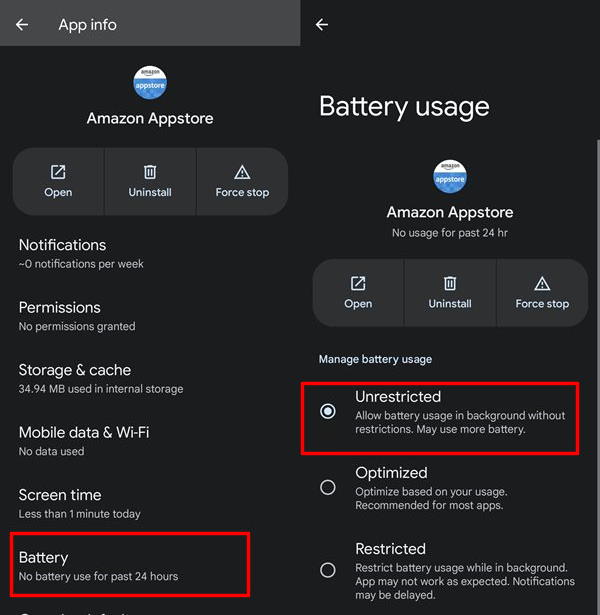 Here, find the app that is having crashing issues and give it unrestricted battery access.
Android 13 now comes with Adaptive Battery saver mode as well. This mode severely limited the performance of apps and games. So we recommend you to disable this if you face any app crashing issue.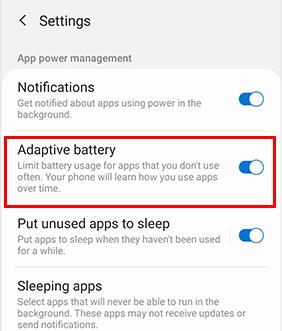 Reset App Preferences
Android 13 comes with the ability for you to set up individual app preferences. But sometimes, these preferences might hurt the performance of the app itself. So if you face multiple app crashes or not working issues, you must revert these settings to normal.
Open the Settings app and navigate to the System menu.
Here, go to Reset options and click on Reset App Preferences
Reinstall App
If none of the above methods are working for you, then you may try reinstalling the app again. Reinstalling the app will clear any internal file issues that the app might have. But download the app from an official source – such as Google Play Store.
Re-Enable Android System WebView
Android 13 works on the System Webview framework, which helps apps to show web content on your smartphone. Since a lot of apps use Android System Webview, it is important that this feature is enabled. Otherwise, all the apps and games using this service will crash automatically.
Open the setting menu on your smartphone and navigate to Apps >> All Apps section.
Here find Android System Webview. Click on the Forcestop button.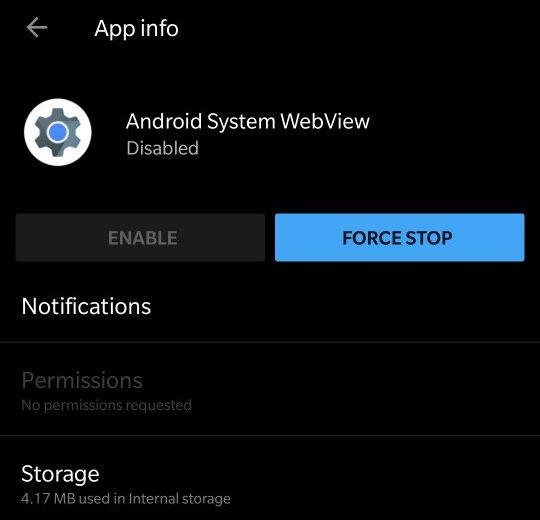 Now disable and then re-enable it so that its backend processes get refreshed and start off with a fresh instance from scratch. Here's how it could be done
Downgrade App
This is a temporary solution, but it is possible that the new app update you have downloaded, it has some issues in itself. So reverting back your app to some previous version will help you to use the app without any crashing issues.
But you cannot ever back the app version from the Play store. For downgrading the app version, you have to download the APK file from other websites and install it on your device.
First, delete the app from your smartphone. Now head one to APK DL.

Here search for the app which you wish to download the old version.
Now scroll down and choose an old version number. This will downgrade the app for you so it will work on your latest Android 13 smartphone.
Please note that APK DL is a trusted source to download APK files free from any virus or malware. Although we recommend users scan the downloaded files via antivirus before installing them on your smartphone.
Reset Android 13
Please note that if the app crashing or not working issue is happening with all of your apps, then it is a good time to reset your smartphone. Resetting your smartphone will remove any system related issue which might be causing this app crash. We recommend you to take a full backup of your data before going with the reset process.
Open the Settings app and navigate to System >> Reset options.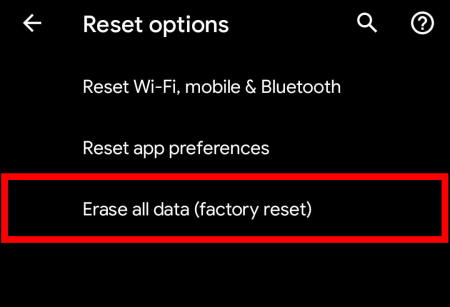 Click on the Erase All Data (factory reset) section and confirm.
This will take about 5-10 minutes, so wait while the process completes.
Conclusion
Here are several effective solutions for games and apps crashing or failing to work on Android 13. The methods outlined above are likely to aid you in addressing these issues. However, if all else fails, submitting a bug report to the app developers is recommended. This will allow them to identify and rectify the problem in the subsequent app update, ensuring a smoother user experience.