Google launched its much-awaited Pixel 6a model as a mid-budget segment smartphone in the market a couple of months ago. Though it's currently one of the popular Android devices under the $500 price tag to compete with Samsung and other Chinese smartphones, it seems that some critics have found the on-screen fingerprint sensor recognition issue. Some reports are claiming that Google Pixel 6a Fingerprint Scanner Unlocks even with Unregistered Fingers.
A few well-known tech YouTubers like Geeky Ranjit and Beebom found the inconsistency with the Pixel 6a's fingerprint unlock as well as the non-reliable fingerprint unlock moment while getting a hands-on or a short-term review. Though the Google Pixel 6a model is one of the strong contenders for its performance, battery life, stunning cameras, and overall design factor, somehow the on-screen fingerprint scanner seems broken or buggy enough.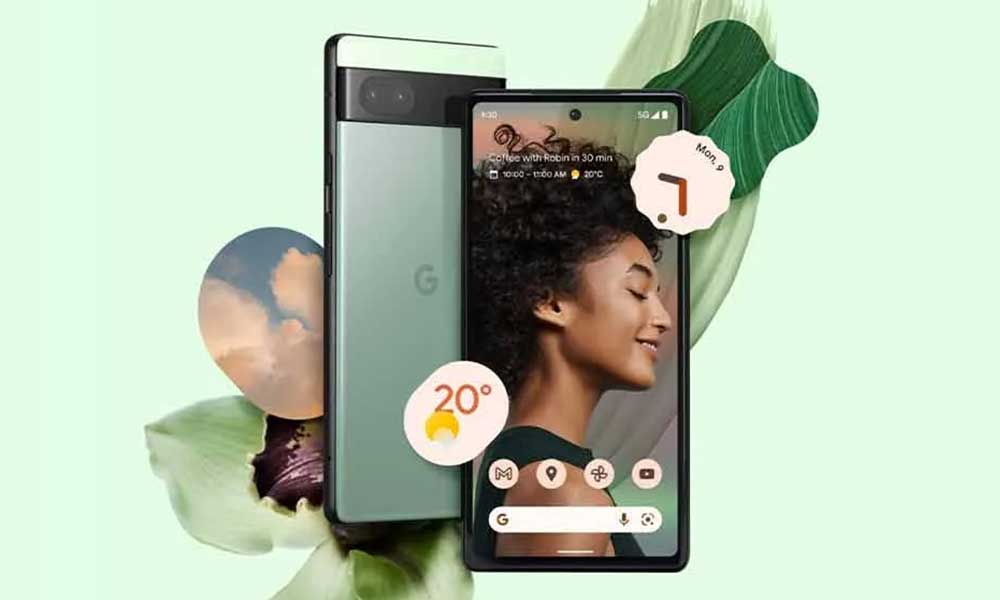 Well, it's quite frustrating to see that the Pixel 6a device allows unauthorized or unregistered fingers to put on the screen and easily unlocks it straight away. It's more irritating to encounter such an issue on such a popular brand like Google Pixel because this type of issue doesn't even appear on other budget category smartphones. We all know that most of the mid-budget, as well as flagship Android devices, do have in-display fingerprint sensors these days.
But there is one common problem with the faster fingerprint recognition to instantly unlock the screen. Though some models do offer faster screen unlocks quite accurately, some devices do require some tweaks or adding multiple fingerprints to make the unlocking process quicker. Unfortunately, the arising security concern of the Pixel 6a's in-display fingerprint unlock is forcing users to ask whether the fingerprint unlock is secure and reliable or not.
Recently a user u/BadlyInfected posted two links regarding the Pixel 6a's fingerprint unlocking issue on the r/Android subreddit forum. It includes a video clip from YouTuber Geekyranjit discussing the unauthorized fingerprint unlocking issue.
While the second clip from the Beebom YouTube channel where the same kind of bug has been noticed. It also stated that several people can easily unlock the Pixel 6a using an on-screen fingerprint with unregistered fingers.
Now, it becomes one of the hot topics in the Android smartphone industry for a while and it'll continue making headlines until Google releases a patch update to fix this issue. We're still not sure whether it's a software-related issue or a hardware-specific one. Well, Google has recently released the June 2022 security update for Pixel 6a but the changelog doesn't mention anything about the fingerprint issue fix. So, we'll hope that a workaround will arrive soon.
But the basic question is arising about reliability and security in terms of the users' perspective. Though the issue might get fixed in the upcoming weeks, Pixel 6a users will still wonder whether their device is secured or not. It'll also trouble a lot of users if the same issue starts appearing on the public end. Sometimes it can be considered as a manufacturing fault but it's good to mention that there is no major report stated yet by the end users.
Meanwhile, a product expert from Google Pixel Support has mentioned that sometimes different fingerprints of an individual can be similar and even the unregistered fingers can unlock the device of an individual (same person). So, that's a quite weird answer. In some cases, using a local screen protector or dirty fingers, or even different unlocking conditions during everyday usage can be one of the possible reasons behind fingerprint unlocking issues.
So, we'll keep an eye on it. Some reports are saying that Google isn't taking it properly yet.
That's it, guys. We assume this article was helpful to you. For further queries, you can comment below.