When it comes to craft recipes, including gates, fences, and a plethora of other things in Stardew Valley, hardwood becomes quite an essential part. What if it's not an ordinary wood but hardwood? Typically, you cannot obtain ample hardwood merely by cutting down the trees available in your farm. Therefore, you need some other methods to get the hardwood.
Hardwood is not like wood but a way stronger than wood along with epitome level of beauty. Though it has not many benefits as wood, whenever you need hardwood, nothing can replace its position. Here are the ways with which you can get hardwood, along with the ideas to use it wisely.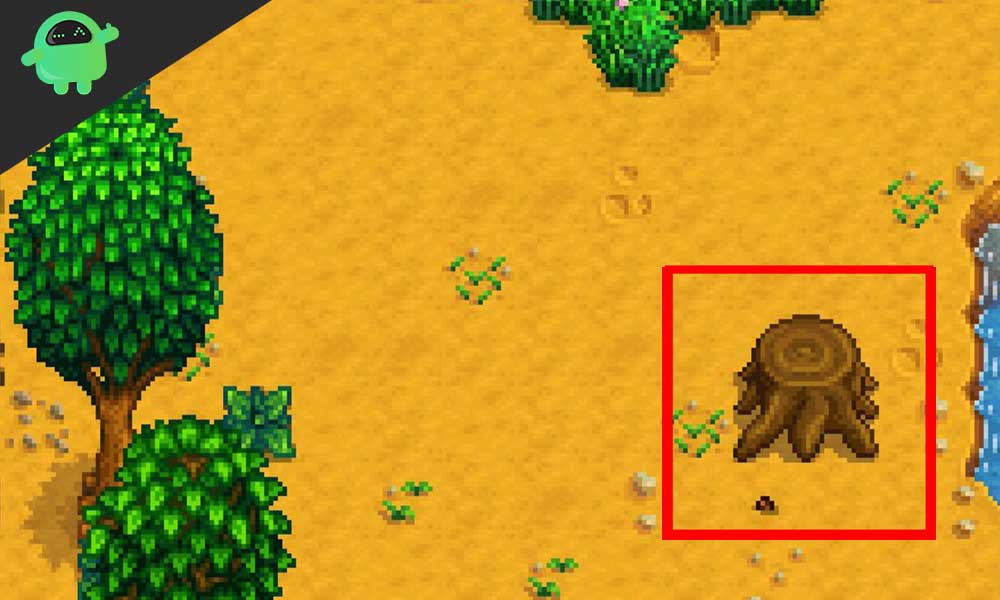 Where can you use hardwood?
Hardwood does justice to its name by explaining the meaning from it that is a durable wood. Thus, you can usually use hardwood while creating and crafting a plethora of rare and unique recipes.
Here is the list of items in which you can use hardwood.
Farmhouse upgrade

When it comes to the second farmhouse upgrade, you need 150 hardwood. With this upgrade, you can get two new rooms and in your house, along with a large kitchen and bedroom.

Stable
As visible from the name, stable is the building where you can have a horse. To make stable, you need five iron bars and 100 hardwood to complete the crafting procedure. (When you finish construction of stable, you will get the horse there and then).
Cheese press is the equipment that can aid you in converting milk into cheese. You need 45 wood, 45 stone, one copper bar, and ten hardwood in its crafting process.
Oil maker is a machine that allows you to manufacture gourmet truffle oil. Its crafting process includes 50 slimes, one gold bar, and 20 hardwood.
As the name speaks, hardwood fence is the most durable hardwood recipe that requires one hardwood to build each piece of fence.
You can go fishing by cork bobber only by increasing the size of the fishing bar. Crafting one cork bobber will need ten wood, ten slimes, and five hardwood.
Another tool in Stardew Valley that can assist you in fishing is a worm bin. Worm bin will produce bait regularly, and you can use that bait in fishing. When it comes to making one worm bin, one gold bar, one iron bar, 50 fiber, and 25 hardwood are essential.
There are four totems from which three are warp totems: beach, mountains, and farm. The fourth one is rain totem. Every totem has a unique crafting recipe that requires one hardwood along with other mandatory resources.
When it comes to age, a few products, including wine, then you can use cask anytime. To craft it, you need 20 wood and one hardwood.
All the above-mentioned constructive upshots of hardwood are very much useful in Stardew Valley. All the items and equipment have different advantages, and there comes, a lot of chances in the gaming process, when you will need such things.
Here comes the most crucial question that is how can you obtain hardwood, and is there any exclusive resource, or can you discover hardwood quickly. Check the following guide, and you will get answers to all your mind-boggling questions there and then.
How can you get hardwood in Stardew Valley?
When hardwood has unique advantages instead of the ordinary wood, then it becomes quite evident that you cannot get the hardwood as you get wood quickly from the trees. It is never a simple procedure for you to obtain hardwood in Stardew Valley, but you need not worry as it is not an impossible process.
The three main ways and methods with which you can obtain hardwood are as follows.
Chopping large stumps
The very first method with which you can get hardwood is cutting down of large stumps. When it comes to knowing the location of stumps, you can find them here. But, you must know that large stumps do not respawn; however, you can get stumps in that Forest Farm, which respawns almost eight large stumps regularly. Also, you can find large stumps in Secret Woods that respawns six large stumps daily.
When you find the giant stumps, you can cut them with the help of a copper axe or another better axe. Chopping large stumps will give you two hardwood.
Chopping large logs
Large logs are usually present on your farm and also in the Cindersap forest. Large logs are very easy-going, like these drop eight hardwood when we chop large logs. Desolately, large logs will not respawn once you remove them. Also, you need to keep it in mind that you can cut the large logs merely with a steel axe
Visiting mines
The Mine in Stardew Valley is a dangerous place to roam through, but you can find a lot of breakable barrels and boxes, which has a lot of chances to have hardwood. So, all you need is to visit mines to get the hardwood in this method.
Selecting a lumberjack profession
When you reach the 10th level of foraging, you can make the selection of your preferred profession. Out of these professions, one profession has the name Lumberjack, and that profession endows you with a lot of chances to get hardwood merely with chopping down of trees.
As it is quite evident from the above guide that hardwood is not natural to get, but you can get a steady hardwood source daily. If you head towards Secret Woods, there are most of the chances that you can get at least 12 hardwood every day effortlessly. But, you must keep in mind that you need to be careful and prepared for your defense as you can get a lot of slimes in the different areas that can attack and harm you.
Hardwood is not something that you can let go; however, it is an essential resource for you to obtain. Thus, you need to get ready to work on the methods mentioned above to obtain hardwood with the full throttle. If you have any queries or feedback, please write down the comment in the below comment box.