Social media has proven to be the ideal way to engage massive audiences through branded content in just minutes.
Want to know why? We've got you covered.
In this article, we go on to explore the recent developments in social media marketing, including some of the widespread predictions and common beliefs as to how it might continue to develop in the near future.
Once you're done reading this piece, you'll be able to identify the essential steps toward the growth and success of your business in these uncertain times.
Let's jump right into it.
1.Customer data is used to identify your target audience and to target advertisements.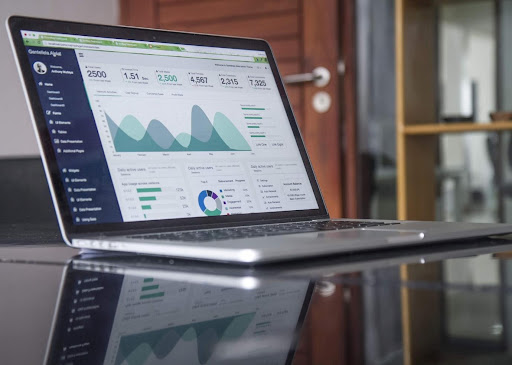 Source: https://unsplash.com/photos/hpjSkU2UYSU
There are numerous types of customer data that your company can benefit from collecting and analyzing. This includes, among other things, data regarding a consumer's:
Personal life

Interactions with your website and content

Purchase behaviors and preferences

Buying Motivation

Average spendings
Once you figure out whom your products and services speak to and what your target audience is interested in, you can move on to creating advertisements and other promotional materials that target and attract such consumers.
This will, in turn, make your brand more recognizable in the marketplace and your business offers more personalized.
EXPERT TIP: Targeting a smaller, local audience can be a great starting point when creating an advertising strategy. If you're a business with a target audience in, let's say, New York, you may benefit from the personalized marketing services of social media agencies in New York.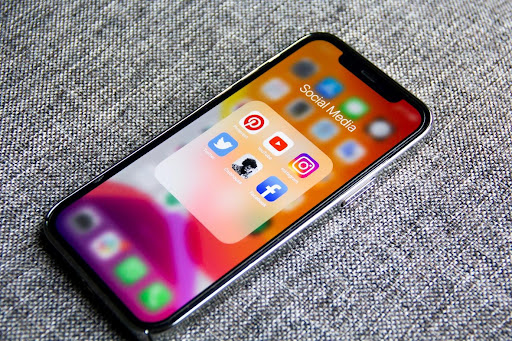 Source: https://unsplash.com/photos/lqyqm2ICIcY
A common mistake many businesses make is spreading themselves thin across all social media platforms and underperforming on all of them.
Instead, what may be a better choice is to focus all your efforts on the few platforms where your target audience is.
For example, recent social media demographics have shown that Facebook and Instagram are still favored among millennials. On the other hand, Gen Z prefers to spend (a lot!) of their time on TikTok, investing nearly 90 minutes of their time a day watching short-form videos.
Apart from that, with the rise of interest in Web3 projects, Twitter has taken a place at the forefront of building communities with people interested in the metaverse, blockchain, NFTs, crypto, and similar matters. LinkedIn, however, remains strong when it comes to B2B marketing.
Take what you will from that.
We live in unprecedented times in which globally present brands can effectively engage with all of their customers, regardless of whether they are physically nearby.
Options for customers to share your content, comment on it, and leave reviews on their experience with your brand's products and services provide a unique opportunity for their voices to be heard. And let's face it – who doesn't like to be heard and have their opinions acknowledged?
Of course, that means that besides leaving stellar reviews, your customers can also publicly express their disappointment with certain aspects of your business. The good thing is that you can benefit from hearing negative feedback too!
In fact, prompt addressing of customer complaints can improve your customer service and increase customer satisfaction, as you'll show that you care about what your customers think.
4.Personalized content trumps generic content.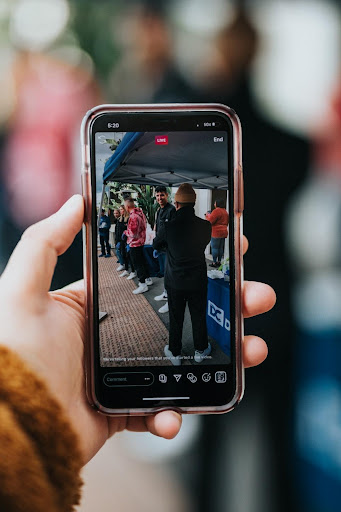 Source: https://unsplash.com/photos/dvrh7Hpuyp4
While creating generic content that can be recycled across different platforms is certainly easier, it's nowhere near as effective as content tailored to your target audience.
Why? Well, mostly because it's rarely relevant, it's been seen countless times before, and it provides no unique value to the users. Basically, three big no-noes.
That's why you need to investigate what kind of content your audience prefers and take action to create quality articles, photos, videos, infographics, etc. When your content speaks to your audience, you'll know that it's valuable.
But don't think your work ends there. Creating quality content is worth little without consistency.
That means, to successfully grow your business, you need to incorporate your content at every customer touchpoint and post it frequently.
5.Forced, salesy ads are a thing of the past.
One development you couldn't have missed is that intrusive advertising led to the rise of pop-up blockers.
This trend continued as customers developed a revulsion to any promotional materials that were forced down their throats.
Nowadays, brands must be considerably more authentic in the way they promote their products and services. That means finding a way to make your audience feel like they want, rather than need, your product.
For that reason, recently, micro-influencing has been on the rise. Namely, micro-influencers tend to have a smaller following but a loyal one.
So, what makes micro-influencers so desirable? Well, for one, they come off as more genuine and as if they're promoting a product that they actually like versus a product that they've just been paid to promote.
Similar to this concept, another type of content that we see on the rise is user-generated content.
This is the content willingly created by your customers and shared on their social media profiles, usually under a brand-specific hashtag.
Because it is honest and authentic, your brand appears more trustworthy and appealing, by extension.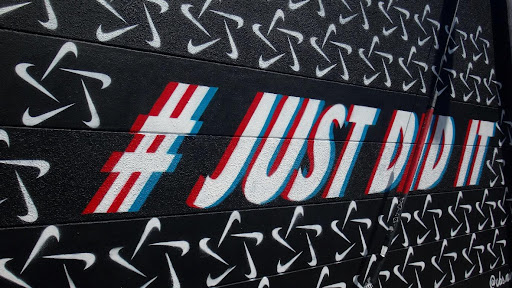 Source: https://images.unsplash.com/photo-1523309375637-b3f4f2347f2d?ixlib=rb-1.2.1&ixid=MnwxMjA3fDB8MHxwaG90by1wYWdlfHx8fGVufDB8fHx8&auto=format&fit=crop&w=1032&q=80
6.Transparency is the way to build trust with your customers.
Ultimately, the long-term success and growth of your business will depend on the quality and longevity of the relationships that you build with your customers.
Thankfully, there are many ways in which you can foster a culture of transparency within your business. Here are just two examples:
For example, the influencer marketing that I mentioned as a great practice earlier in the article? It's even better, and it builds brand trust if you honestly disclose to your audience that you've partnered with them.
Next to that, you've surely noticed that many brands have started their descent by withholding information on how they collect and use customer data.
Transparency regarding customer data collection helps users to hold your business accountable and allows them to make educated decisions on what to do with their personal information.
7.The growth of e-Commerce is expected to continue and directly influence businesses.
During the COVID pandemic, millions of consumers had no or restricted access to physical stores, turning to online shopping as a way to satisfy their needs.
Unsurprisingly, e-Commerce continued to grow in the post-Covid world, impacting more than just the logistics and supply services of many companies. This includes, among others:
The transformation of the shopping experience into a more flexible and efficient one

Overall reduction of marketing and advertising costs

Increase in customer reach

Expansion of the accepted payment methods