In this article, we will discuss how to fix Instagram Stories skipping too fast. We have found only three ways to fix this bug, but we will keep updating this article as we find more fixes. So without any further ado, Let's get started.
A bug has been making Instagram users frustrated for the past few days. The stories are automatically skipped, or when you push to go to the next story, it gets skipped very fast. Many people worldwide are facing this issue, and it's very frustrating as you can't even go back to watch the skipped stories. To watch the skipped stories, you have to go to the person's profile and watch the story. It will be hectic to do this for all the skipped stories.
Recently, there was another bug in Instagram where it disabled random people's accounts. First, it notifies you that the account is suspended, and when you disagree with their decision, the page goes blank, and it gives a message "Account not found". There are many other silly errors on Instagram which are experienced by a very less amount of users.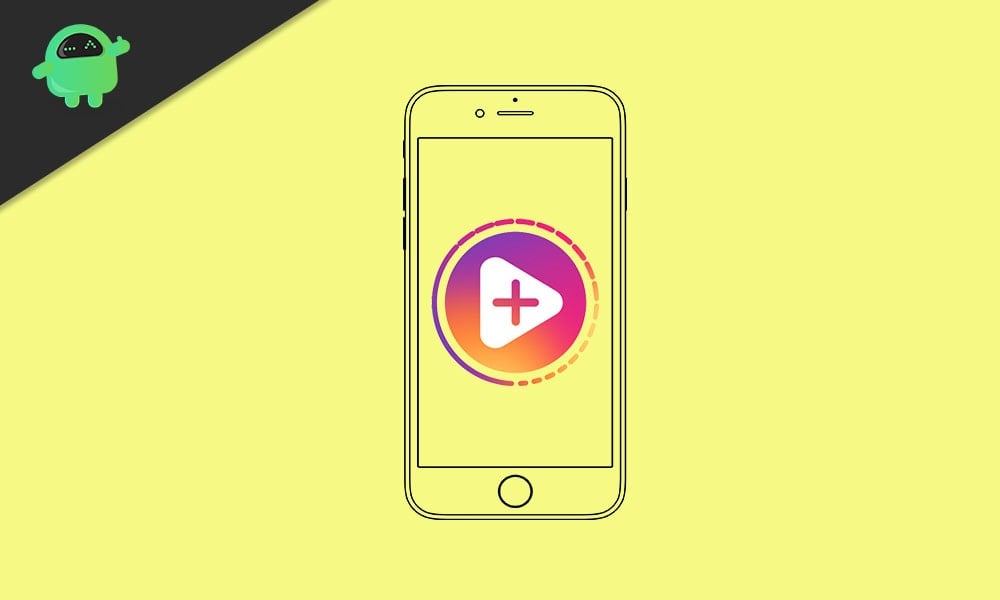 Fix: Instagram Stories Skipping too fast
The latest update of Instagram has bugs which include the stories skipping bug. Instagram stories skipping error occurs only for the stories which have images in them and the rest of the stories which have text and videos are free from this bug. One of the ways to fix this issue is to downgrade to the older version of Instagram. To do that, please follow the below steps:
Fix 1: Remove broken Screen Protectors & Glass
Many of us like to protect our devices with help of screen protectors and tempered glasses. In most cases, they work amazingly. However, there can be faulty screen protectors which cause ghost touch issues resulting in multiple touch inputs. So we recommend you to change the current screen protector that you have and see if it fixes the issue for you.
Fix 2: Clean Screen Display
Screen display is not so clean space as it gets touched by your fingers every day. And when any oily dielectric substance (such as vaseline, water, oil, skin cream, etc) touches your device screen, it can cause ghost touch problems. So make sure you clean your device screen with a microfiber cloth and see if it helps with the issue.
Also read: Why Is Instagram Showing Bad Camera Quality on Android?
Fix 3: Downgrade Instagram
To downgrade to an older version of Instagram, follow the steps below:
Go to the play store and search

Instagram

.

Now, open the Instagram app page and click on the three dots on the top right.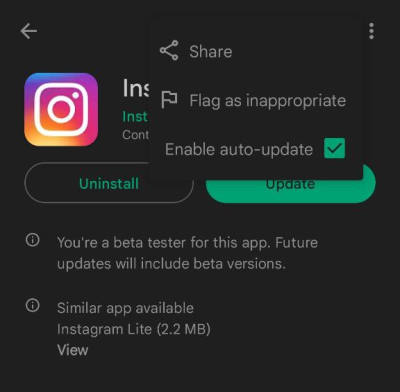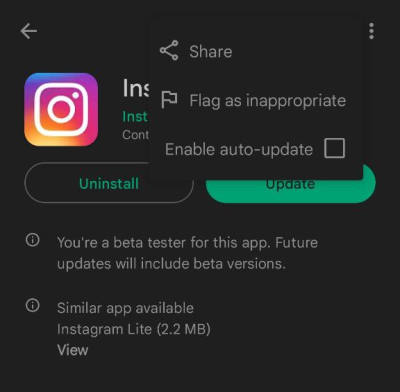 Uninstall Instagram from your phone.

Go to a

third-party

website like apkpure or uptodown.
Download the

old

version

of Instagram (build no. 257.0.0.16.110).

Log in to your Instagram and check if the

error

persists.

If you still face the same error, install an older version of Instagram.
When you download the APK from the internet, please make sure to download from a trusted website like apkpure or uptodown as some websites might modify the Apk. While installing the APK, you have to allow installation of APK's from unknown sources. Please turn it off after installing the Instagram APK.
Fix 4: Clear Instagram App Data
Another way to fix this bug is to clear the data of the Instagram App and log in again. Some users on Reddit have suggested this fix and it seems it's working for many people.
To fix this error, you have to clear the data of the Instagram App, follow the steps below to do so:
Also read: Why Instagram Reel Shows Blurry or Bad Video Quality?
Go to settings and scroll down to All apps.
Now, find Instagram and tap on it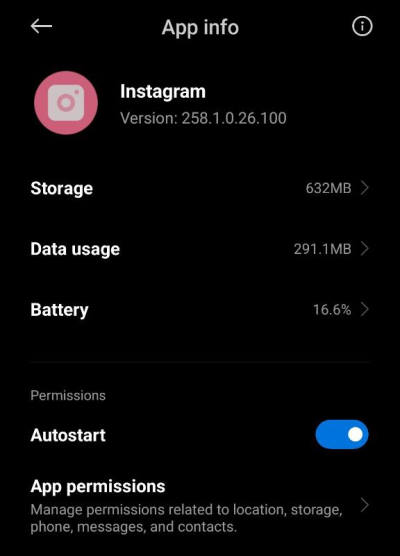 Tap on manage storage and clear storage.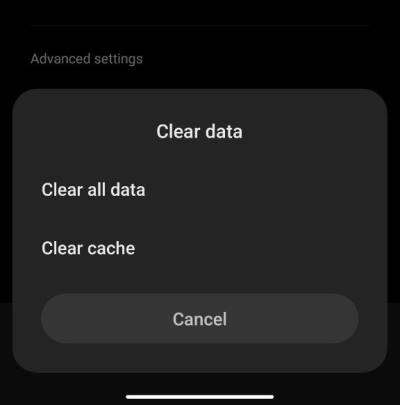 Now open Instagram again and login back into your account.
Check if the error persists.
Fix 5: Reboot Your device
Try to reboot your device, as sometimes it might not be because of Instagram but because of your device. You can reboot your device by pressing the power button for 2 seconds and then tapping on reboot. Please make sure to have enough charge before you reboot your device.
This fix may not work for everyone, but it worked for some people on Reddit. Some people also suggested checking if you have a good internet connection but it doesn't seem to fix this issue as the connection has nothing to do with this bug.
Fix 6: Wait For App Updates
The developers have yet to acknowledge this issue, and we can't expect an update soon. However, developers might send patch updates shortly, so keep an eye on available app updates for your device. If we find any other workaround for this bug, we will update it here at the speed of light. Bookmark this page so that you can come back easily.
Conclusion
Currently, these are the two fixes that are working. There are some other fixes, but those are not working. If you have any queries, please comment and let us know if you have found any other fix for this issue. Peace out.