Huawei is one of the most popular smartphone brands in the industry. With Android 14 being the next major OS update, Huawei users are eager to know which phones will get the update. In this article, we will discuss the situation surrounding the upcoming Android 14 and which Huawei phones may be compatible with it. We will also look at the potential features that might be coming to EMUI 14 based on Android 14. So, without any further ado, let's get started.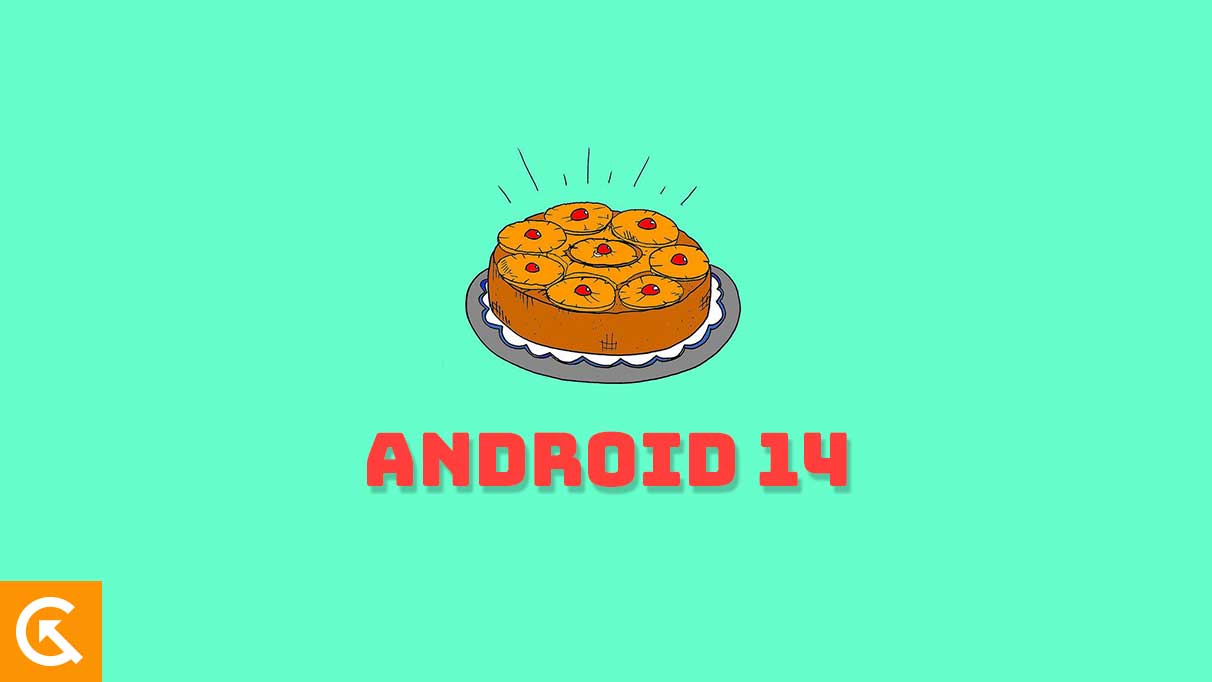 Update March 09, 2023: The second Android 14 Developer Preview has been released, offering users a glimpse of the upcoming features that will be available on the final release of Android 14. These features include a new system icon, changes in gesture navigation, an improved security and privacy menu, a rounded bubbly aesthetic in Material You, changes to the lock screen widget, unique regional changes, flash notifications, wallpaper preview, new clock settings, and a new monochrome theme.
Update February 08, 2023: Google launched Android 14 Developer Preview 1 alongside the roadmap for Android 14. The Developer Preview 1 gives us an insight into the several features that will come to Android 14. We can expect Huawei to implement some of these features in their own version of Android 14.
The original post is as follows:
Huawei Android 14 Release Date
Android 14-based EMUI 14 might be released in December 2023.
Android 13 is still rolling out to select Huawei devices, and many people are already wondering which phones will get Android 14. We can expect Huawei's most popular phones to be eligible to receive the new version when it launches.
It is unclear when exactly the Android 14 update will be released, but we can make some predictions based on Huawei's past release patterns. For instance, EMUI 13, based on Android 13, was released in December 2022. So, we can also expect a similar timeline for the upcoming EMUI 14 based on Android 14. Regardless, we will have to wait for an official announcement from Huawei for more accurate information.
Huawei Android 14 Features
As for the features, neither Google nor Huawei has not yet announced any official information about Android 14, so it is difficult to predict what new features will be included. However, the update will likely bring improved security, better battery life, and new features to enhance the overall user experience.
One feature that is rumoured to launch with EMUI 14 or HarmonyOS 4.0 (Huawei's OS) is customizable app snippets. This feature allows you to use an app's features with gestures. Finally, we can expect most of the HarmonyOS 4.0 features to come to EMUI 14.
List of Huawei Phones that will Get Android 14
As for the Huawei devices that will get Android 14, we again have no official information. We can only make predictions on what devices will be getting the update. These predictions are based on Huawei's past update patterns and software update policy. Here is a list of Huawei devices that are expected to receive the Android 14 update:
The first Huawei phones to get Android 14 will likely be the Huawei P50, P50 Pro, P50 Pocket, Mate 50 Pro, Mate Xs 2 and Mate X2. These devices all come with the latest version of the Huawei mobile operating system and are expected to be among the first eligible for the new Android version.
In addition to these devices, Huawei is also likely to release Android 14 for other devices in its range, including the Mate 40, Mate 40 Pro, P40, P40 Pro and more. The exact list of devices is not yet known, but here is a list of devices that are expected to get the update:
Huawei Mate Series
Huawei Mate 50 Pro
Huawei Mate 50
Huawei Mate 50 RS
Huawei Mate 40 Pro
Huawei Mate 40
Huawei Mate 40 RS
Huawei Mate Xs
Huawei Mate Xs 2
Huawei Mate 30 Pto
Huawei P series
Huawei P50
Huawei P50 Pro
Huawei P50 Pocket
Huawei P40 Pro+
Huawei P40 Pro
Huawei P40
Huawei P40 Lite E
Huawei P40 Lite 5G
Huawei P30 Pro
Huawei P30
Huawei Nova Series
Huawei Nova 10
Huawei Nova 10 Pro
Huawei Nova 10 SE
Huawei Nova 9
Huawei Nova 9 SE
Huawei Nova Y70
Huawei Nova Y70 Plus
Huawei Nova Y90
Huawei Y9a
Note: The above list is just a prediction subject to change.
Lastly, it is important to note that not all Huawei phones will be eligible for the update, and Huawei has not yet announced the exact list of devices that will receive the Android 14 update.
Summing Up
In summary, while the release date for Android 14 is not yet known, it is expected to come out by the end of 2023. Additionally, the features of Android 14 are yet to be announced. As for which Huawei phones will get the update, the latest models will likely be among the first to receive the update, but Huawei has not yet announced the exact list of devices that will receive the Android 14 update. Stay tuned for when Huawei officially announces the update. Please let us know your thoughts on the update and what features you expect from the upcoming update.