Huawei is one of the most popular smartphone brands in the industry. With Android 14 being the next major OS update, Huawei users are eager to know which phones will get the update. In this article, we will discuss the situation surrounding the upcoming Android 14 and which Huawei phones may be compatible with it. We will also look at the potential features that might be coming to EMUI 14 based on Android 14. So, without any further ado, let's get started.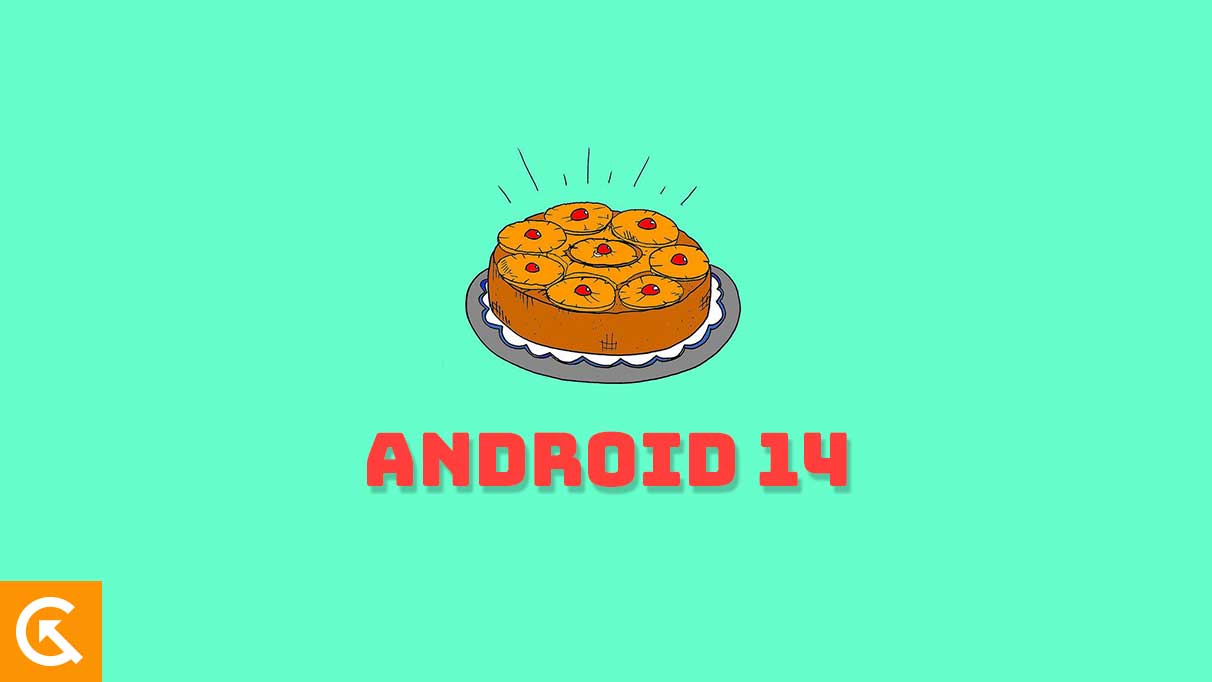 Update September 21, 2023: Although the stable Android 14 release is still a few weeks away, Google has started rolling out the first quarterly major update i.e., Android 14 QPR1 Beta 1. Android 14 QPR Beta 1 or Quarterly Platform Release Beta 1 comes with some features and bug fixes that enhance the overall software experience.
Update September 07, 2023: Google has now announced Android 14 Beta 5.3. Users who are already on the Beta 5.2 will get this via an OTA update. Other users can install it using the factory image too. The new beta update brings a handful of bug fixes and improvements to Android 14. Unfortunately, the stable release of Android 14 keeps getting pushed back.
Update August 26, 2023: As expected, Google has also released the Android 14 Beta 5.2. However, the Beta 5.2 seems to be available only for the Pixel Tablet and the Pixel Fold. If you have one of these devices, you can install the update on your device. The new update brings a ton of bug fixes to these devices including unresponsive fingerprint issues, docking issues with the Pixel Tablet, screen flickering, and more.
Update August 19, 2023: Unfortunately, Google's promise wasn't true. Google has released the Android 14 Beta 5.1 update for the Pixel devices. Pixel devices that qualify are currently receiving the update rollout, which introduces bug fixes to Android 14. The exact timing of the stable Android 14 update's release remains uncertain.
Update August 12, 2023: Google has just announced the Android 14 Beta 5. This unveiling signifies the final update before the stable release. Google's has confirmed this within the Android Developer's blog. The update brings enhancements, bug fixes, and the integration of some new features into Android 14. For users of Pixel devices, updating is an available option. However, the stable version's release is anticipated to be pushed to late August.
Update July 27, 2023: Android 14 Beta 4.1 has been released. Google made the announcement on Reddit, and it brings a substantial number of bug fixes for a point update. Users with Pixel 4a and newer devices can now enjoy this update. This release is speculated to be the last one before the full release or stable version of Android 14 becomes available.
Update July 12, 2023: Android 14 Beta 4 has been launched and is rolling out slowly for users who are part of the Beta program. This new Beta version could be the last or second-to-last Beta update before the final release of Android 14 in August 2023. Beta 4 introduces bug fixes, enhancements, and new features to Android 14. It is also possible that Beta 4.1 will be released in the near future.
Update June 16, 2023: The Android 14 Beta 3.1 has been released. It includes the June security patch and fixes a number of bugs, including the fingerprint unlock issue. Pixel users who are part of the beta program can now install the update on their devices in stages. However, there is no word Huawei right now.
Update June 07, 2023: The Android 14 Beta 3 has been released, signifying a noteworthy achievement in reaching Platform Stability. This update focuses on resolving various bugs and making minor improvements. As of now, Huawei has not made the beta update available.
Update May 29, 2023: Google released the Android 14 Beta 2.1 update for Pixel devices, fixing bugs and improving performance. However, users have reported camera app crashes when switching lenses. Quick workarounds include using portrait mode or the main lens. Those who installed Android 14 Beta 2 can still update to 2.1 for a smoother experience.
Update May 10, 2023: Google has officially launched the second beta version of Android 14 (Android 14 Beta 2). This update introduces various fresh features, and numerous original equipment manufacturers (OEMs) have begun distributing the beta version to specific devices. At the moment, there is no available information regarding Huawei's plans or updates for the Android 14 release.
Update April 16, 2023: On April 12, 2023; the long-awaited Android 14 Beta 1 was released, bringing fresh features and offering a preview of what may be included in the final version of Android 14. Compatible devices can now download and install this initial public beta version of Android 14.
Update March 09, 2023: The second Android 14 Developer Preview has been released, offering users a glimpse of the upcoming features that will be available on the final release of Android 14. These features include a new system icon, changes in gesture navigation, an improved security and privacy menu, a rounded bubbly aesthetic in Material You, changes to the lock screen widget, unique regional changes, flash notifications, wallpaper preview, new clock settings, and a new monochrome theme.
Update February 08, 2023: Google launched Android 14 Developer Preview 1 alongside the roadmap for Android 14. The Developer Preview 1 gives us an insight into the several features that will come to Android 14. We can expect Huawei to implement some of these features in their own version of Android 14.
The original post is as follows:
Huawei Android 14 Release Date
Android 14-based EMUI 14 might be released in December 2023.
Android 13 is still rolling out to select Huawei devices, and many people are already wondering which phones will get Android 14. We can expect Huawei's most popular phones to be eligible to receive the new version when it launches.
It is unclear when exactly the Android 14 update will be released, but we can make some predictions based on Huawei's past release patterns. For instance, EMUI 13, based on Android 13, was released in December 2022. So, we can also expect a similar timeline for the upcoming EMUI 14 based on Android 14. Regardless, we will have to wait for an official announcement from Huawei for more accurate information.
Huawei Android 14 Features
As for the features, neither Google nor Huawei has not yet announced any official information about Android 14, so it is difficult to predict what new features will be included. However, the update will likely bring improved security, better battery life, and new features to enhance the overall user experience.
One feature that is rumoured to launch with EMUI 14 or HarmonyOS 4.0 (Huawei's OS) is customizable app snippets. This feature allows you to use an app's features with gestures. Finally, we can expect most of the HarmonyOS 4.0 features to come to EMUI 14.
Android 14 Beta 1 Features
Here are some of the notable changes:
Transparent Navigation Bar Toggle: A new feature allows users to toggle the navigation bar's transparency to reveal hidden information without scrolling further.
Lock Screen Customization: While rumors suggest that Android 14's lock screen will be highly customizable, beta 1 includes minor changes like the ability to disable weather display.
Enhanced PIN Animations: For users who employ a PIN to lock their screen, Android 14 Beta 1 includes new animations while dialing in numbers.
Live Wallpapers for Lock and Home Screens: While not yet enabled in the software, Android 14 promises a unique feature that will allow users to set different live wallpapers for their lock and home screens.
Improved Authenticator App Security: Android 14 adds an essential security feature that restricts accessibility services and apps from accessing authentication codes, preventing malware from stealing two-factor authentication codes.
Modem Upgrade for Pixel 7 and 7 Pro: Users of Pixel 7 or 7 Pro will experience modem upgrades that improve phone calls and cellular network connectivity when upgrading to Android 14.
Other Changes: Android 14 Beta 1 includes additional updates, such as a new Bluetooth LE audio toggle and new configuration files for external touchpads.
Android 14 Beta 2 Features
Here are the most notable features:
Languages & input split: The "Languages & input" settings menu has been divided into two separate sections, namely 'Languages' and 'Keyboard.' This separation allows for more organized and convenient access to language-related settings and keyboard preferences.
Font size Quick Settings tile: Android 14 Beta 2 introduces a new Quick Settings tile specifically for adjusting the font size. This tile provides a quick and easy way to modify the system-wide font size directly from the notification shade.
New uninstall/trash icon: The update brings a new icon for the uninstall or trash action. This icon represents the action of removing or deleting an app, providing a refreshed visual representation for this common operation.
App info line separation: The layout of the app info screen has been modified in Android 14 Beta 2, resulting in the removal of line separation between different sections. This change aims to streamline the interface and create a cleaner look within the app information settings.
New animations: Android 14 Beta 2 introduces new animations for specific interactions. One such animation is present when accessing the Wallpaper & Style settings, adding a touch of visual flair. Additionally, a long-press action on app icons triggers a new animation, enhancing the user experience.
New Security & privacy icon: Android 14 Beta 2 includes a redesigned Security & Privacy icon. This icon represents the respective settings and features related to security and privacy within the operating system, offering a more visually appealing and intuitive representation.
Please note that these features are specific to Android 14 Beta 2 and may be subject to further changes or additions in subsequent releases before the official consumer launch.
List of Huawei Phones that will Get Android 14
As for the Huawei devices that will get Android 14, we again have no official information. We can only make predictions on what devices will be getting the update. These predictions are based on Huawei's past update patterns and software update policy. Here is a list of Huawei devices that are expected to receive the Android 14 update:
The first Huawei phones to get Android 14 will likely be the Huawei P50, P50 Pro, P50 Pocket, Mate 50 Pro, Mate Xs 2 and Mate X2. These devices all come with the latest version of the Huawei mobile operating system and are expected to be among the first eligible for the new Android version.
In addition to these devices, Huawei is also likely to release Android 14 for other devices in its range, including the Mate 40, Mate 40 Pro, P40, P40 Pro and more. The exact list of devices is not yet known, but here is a list of devices that are expected to get the update:
Huawei Mate Series
Huawei Mate X3
Huawei Mate 50 Pro
Huawei Mate 50
Huawei Mate 50 RS
Huawei Mate 40 Pro
Huawei Mate 40
Huawei Mate 40 RS
Huawei Mate Xs
Huawei Mate Xs 2
Huawei Mate 30 Pro
Huawei P series
Huawei P60 Pro
Huawei P60
Huawei P60 Art
Huawei P50
Huawei P50 Pro
Huawei P50 Pocket
Huawei P40 Pro+
Huawei P40 Pro
Huawei P40
Huawei P40 Lite E
Huawei P40 Lite 5G
Huawei P30 Pro
Huawei P30
Huawei Nova and Enjoy Series
Huawei nova 10 Youth
Huawei Enjoy 60
Huawei Nova 10
Huawei Nova 10 Pro
Huawei Nova 10 SE
Huawei Nova 9
Huawei Nova 9 SE
Huawei Nova Y70
Huawei Nova Y70 Plus
Huawei Nova Y90
Huawei Y9a
Huawei Pocket Series
Note: The above list is just a prediction subject to change.
Lastly, it is important to note that not all Huawei phones will be eligible for the update, and Huawei has not yet announced the exact list of devices that will receive the Android 14 update.
Huawei Android 14 Ineligible Phones
Here are the Huawei phones that might not get the Android 14 update:
Huawei Mate Series
Huawei Mate 20 Pro
Huawei Mate 20 RS
Huawei Mate 20 X 5G
Huawei Mate 20 X
Huawei Mate 20
Huawei Nova Series
Huawei Nova 8
Huawei Nova 8i
Huawei Nova 5T
Summing Up
In summary, while the release date for Android 14 is not yet known, it is expected to come out by the end of 2023. Additionally, the features of Android 14 are yet to be announced. As for which Huawei phones will get the update, the latest models will likely be among the first to receive the update, but Huawei has not yet announced the exact list of devices that will receive the Android 14 update. Stay tuned for when Huawei officially announces the update. Please let us know your thoughts on the update and what features you expect from the upcoming update.