Google Pixel 3a and 3a XL (codenamed sargo/bonito) were launched in the year 2019 which came out of the box with Android 9.0 Pie and later upgraded to Android 12. In this tutorial, we will guide you on how to download and install Lineage OS 18.1 on Pixel 3a and 3a XL devices. The Google-owned OS is open source in nature. This allows the userbase to try out tons of customizations and modifications onto your devices. For the starters, they could install themes, icon packs, and launchers from the Play Store. But this is just the beginning. There are a plethora of other tweaks that you could try out on your device.
All that is required is an unlocked bootloader, and then you could easily set your feet in the custom development. From installing a custom recovery like TWRP to gaining root access via Magisk, the possibilities are endless. Along the same lines, you could also try out a customized Android OS in the form of custom ROMs. And in this guide, we will be discussing just that. Today, we will show you the steps to install Lineage OS 18.1 onto your Google Pixel 3a and 3a XL devices.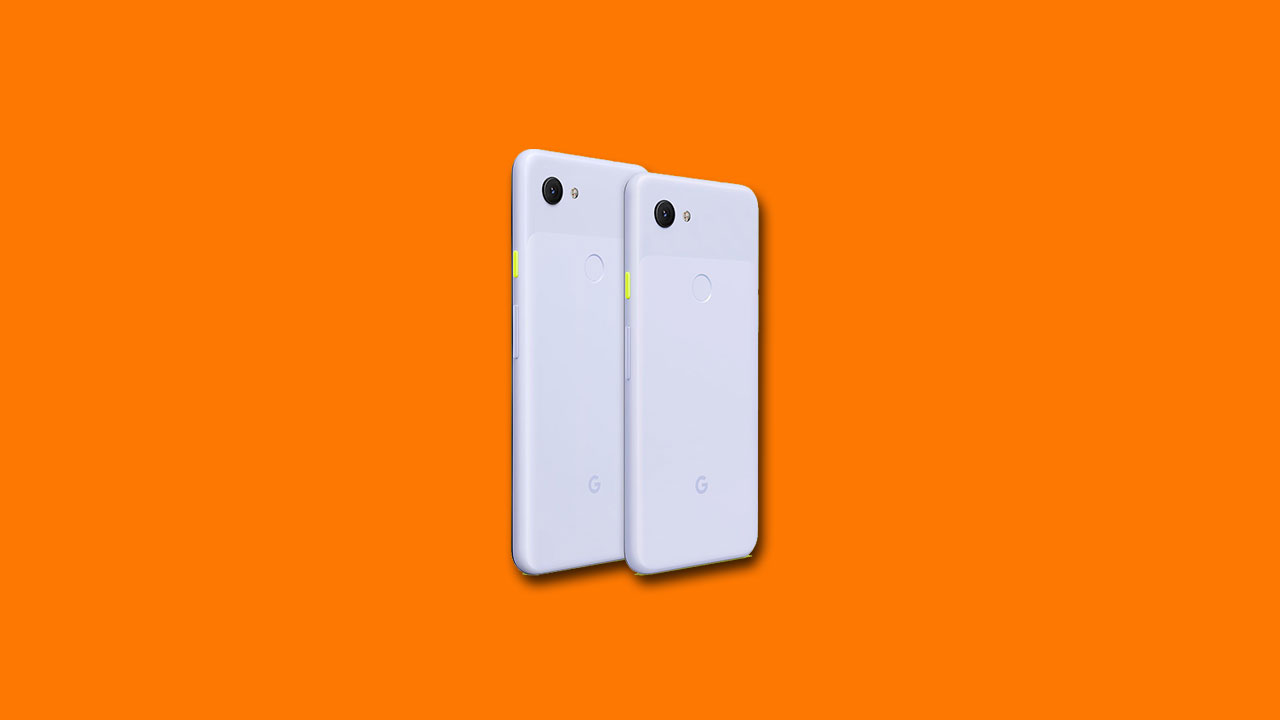 Lineage OS 18.1 with Android 11 Features
Among all the custom ROMs available for our device, Lineage has been among the oldest player. In its early days, it was known as CyanogenMod and now this 'lineage' seems to have been rightly carried forward. Based on the Android Open Source Project, you will be able to welcome a few handy customization options to your device. The ROM isn't known to offer a plethora of features, rather it maintains an equilibrium with the stability front.
As far as the latest LineageOS 18.1 is concerned, it is based on the latest Android 11 that has just been released. This in turn translates to the user getting blessed with some noteworthy features. These include a separate Conversation section, OneTime Permissions, and the new Notification History. Likewise, there has been the introduction of Chat Bubbles and a native Screen Recorder. The Media Player has now also been moved to the Quick Settings with some handy Media Controls options.
Refer to our detailed instructions on how to install lineage OS 18.1 onto the Pixel 3a / 3a XL.
Warning
Before we begin with this procedure, I would strongly recommend you to create a backup of your device storage and all your files stored on your device. Moreover, it is advised to follow the steps mentioned in this post very carefully to avoid permanent damage or to brick your device. If anything goes wrong the author or GetDroidTips is not responsible for it.
How to Install LineageOS 18.1 on Pixel 3a / 3a XL
Before we list the instructions, there are a few points worth discussing. We would like to state that the ROM is an unofficial build and in the alpha stage. So you could face a few stability issues as well as bugs. On that note, here are all the working features and the bugs present in this ROM:
So if you are ready to install LineageOS 18.1 onto your Pixel 3a / 3a XL (sargo/bonito) device, then here is all the required information. Let's start with the requirements set.
Prerequisites
First and foremost, create a complete device backup. This is because we will be wiping the data partition which will format your device.
Next up, you will need to unlock the bootloader on your device. If you haven't done so, then refer to our guide on How to Unlock the Bootloader on Pixel 3a / 3a XL.
Once that is done, you also need to have the TWRP Recovery installed. You could refer to our guide on How to Install TWRP Recovery on Pixel 3a / 3a XL.
Also, enable USB Debugging on your device so that it gets recognized by your PC in the ADB Mode. For that, head over to Settings > About Phone > Tap on Build Number 7 times > Go back to Settings > System > Advanced > Developer Options > Enable USB Debugging.

Next, up, download, and install the Android SDK Platform Tool on your PC. This will provide you with the necessary binary files.
Also, download and install the Google USB Drivers onto your PC.
Finally, download the Lineage OS 18.1 on Pixel 3a / 3a XL:
Pixel 3a: XDA Development Page
Pixel 3a XL: XDA Development Page
If you want Google Apps as well, then download the Android 11 GApps file
That's it. You may now proceed with the installation steps.
What's Working and What's Not?
Known Bugs:

None.
Find any? Report them according to this guide
Installing LineageOS Recovery Temporarily:
First of all, you need to unlock the bootloader on your device
Download and install the ADB and fastboot binaries on your computer.
You can now install the LineageOS recovery on your phone.
To install the recovery, you need to boot your device into the bootloader.
Run the command window by pressing the Shift key + Right mouse click
Enter the command given below to boot your device into bootloader:

adb reboot bootloader

You can boot into fastboot mode via a key combination:
With the device powered off, hold Volume Down + Power. Keep holding both buttons until the word "FASTBOOT" appears on the screen, then release.

Once the device is in fastboot mode, verify your PC finds it by typing:

fastboot devices

Now temporarily flash the recovery image by typing the command given below:

fastboot flash boot <recovery_filename>.img


NOTE: Outdated fastboot releases dropped legacy A/B support, so it might attempt to flash to boot__a / boot__b rather than boot_a / boot_b if you try to flash boot. In this case, you must update fastboot to a release newer than or equal to 31.0.2. Alternatively, you can manually specify which slot to flash to based on what slot fastboot failed to flash to. For example, if fastboot fails to flash to boot__a, you must flash to boot_a.

With the device powered off, hold Volume Up + Power. Keep holding both buttons until the logo appears on the screen, then release.
Installing LineageOS from recovery
Download the latest LineageOS build and additional gapps addon and move it to the Pixel 3a / 3a XL internal storage.
Reboot your device into recovery by the combination key:

With the device powered off, hold Volume Up + Power. Keep holding both buttons until the logo appears on the screen, then release.

Now tap Factory Reset, then Format data / factory reset and continue with the formatting process. This will remove encryption and delete all files stored in the internal storage, as well as format your cache partition (if you have one).
Return to the main screen on your recovery and sideload the LineageOS.zip package:

On the device, select "Apply Update", then "Apply from ADB" to begin to sideload.
On the host machine, sideload the package using: adb sideload filename.zip

(Optionally): If you want to install any add-ons, click Advanced, then Reboot to Recovery, then when your device reboots, click Apply Update, then Apply from ADB, then adb sideload filename.zip those packages in sequence.
Once you have installed everything successfully, click the back arrow in the top left of the screen, then "Reboot system now".
That's it! If you want to root, you can root using magisk.
With this, we conclude the guide on how to install Lineage OS 18.1 on the Pixel 3a / 3a XL (sargo/bonito) device. Do let us know your views about this ROM in the comments section below. Furthermore, you could also drop in your queries in the comments. Rounding off, here are some iPhone Tips and Tricks, PC tips and tricks, and Android Tips and Tricks that deserve your attention as well.
Source: XDA