In this tutorial, we will show you how to download and install LineageOS 18.1 onto your Samsung Galaxy Tab A7 2020 (10.4 inch) device. The Google-owned OS is open source in nature. This allows the userbase to try out tons of customizations and modifications onto your devices. For starters, they could install themes, icon packs, and launchers from the Play Store. But this is just the beginning. There are a plethora of other tweaks that you could try out on your Galaxy Tab A7 10.4 (2020).
All that is required is an unlocked bootloader, and then you could easily set your feet in the custom development. From installing a custom recovery like TWRP to gaining root access via Magisk, the possibilities are endless. Along the same lines, you could also try out a customized Android OS in the form of custom ROMs. And in this guide, we will be discussing just that. Today, we will show you the steps to install LineageOS 18.1 onto your Galaxy Tab A7 2020 device.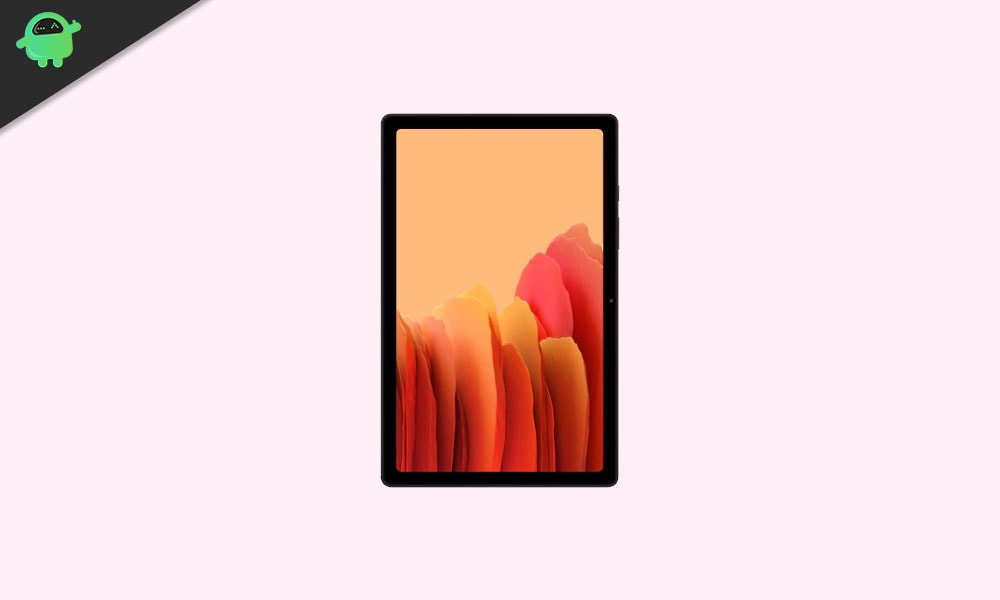 Warning
Before we begin with this procedure, I would strongly recommend you to create a backup of your device storage and all your files stored on your device. Moreover, it is advised to follow the steps mentioned in this post very carefully to avoid permanent damage or to brick your device. If anything goes wrong the author or GetDroidTips is not responsible for it.
How to Install LineageOS 18.1 on Galaxy Tab A7 10.4 (2020)
Before we list the instructions, there are a few points worth discussing. We would like to state that the ROM is an unofficial build and in the alpha stage. So you could face a few stability issues as well as bugs. On that note, here are all the working features and the bugs present in this ROM:
Broken
OS-encrypted storage (Internal Data) is not able to be decrypted in TWRP.
So if you are ready to install LineageOS 18.1 onto your Galaxy Tab A7 10.4 (2020) (SM-T500) device, then here is all the required information. Let's start with the requirements set.
Prerequisites
That's it. You may now proceed with the installation steps.
Instructions to Install LineageOS 18.1 on Galaxy Tab A7 10.4 (2020)
Transfer the (super.new.ext4.img to the Internal Storage of your device. Ideally push it to an SD card formatted with ExFat or EXT2/3/4 (FAT/FAT16/FAT32/VFAT won't work due to file-size limitations).
Boot your device into TWRP (recovery mode) and format (not wipe) your data partition. Then reboot back into TWRP.

TWRP Home

Now that your device is booted to TWRP, head over to the Wipe section and tap on Advanced Wipe.
Install LineageOS image to "Super" partition. Make sure to select "Install from Image" in order to show .img files in the install selector screen.
(Optional) Push NikGapps Omni to your device and install the zip. Make sure you include a "nikgapps.config" file in your "/tmp" folder that is configured to install to "system" rather than "product" or "default".
Reboot to system. You should now be in LOS with Gapps.
(Optional, but recommended): Install Magisk via TWRP
(Optional, but recommended): Run fix script to fix brightness slider not working and to make Magisk work. If you didn't install Magisk but only want the brightness fix, just enter "n" when prompted in the script. To run the script:

NOTE: Script has a .txt file extension to allow hosting on AFH. Remove that so it's just .sh to match the instructions below.
Download and push to device when booted into TWRP

adb push sm-t500_fixes.sh /tmp

Enter an adb shell

adb shell
Change directories and set permissions

cd /tmp

chmod +x /tmp/sm-t500_fixes.sh

Run script

/tmp/sm-t500_fixes.sh
With this, we conclude the guide on how to install LineageOS 18.1 onto your Galaxy Tab A7 10.4 (2020) (SM-T500) device. Do let us know your views about this ROM in the comments section below. Furthermore, you could also drop in your queries in the comments. Rounding off, here are some iPhone Tips and Tricks, PC tips and tricks, and Android Tips and Tricks that deserve your attention as well.
Source: XDA | Credits to agreenbhm