When it comes to the popular sandbox-type video games, Mojang Studios has done a great job by developing and publishing Minecraft. It was officially published in 2011 and offers a very good gameplay experience for the Windows, macOS, Linux platforms. The game is based on a 3D environment that allows users to build their own world in a customizable or you can say creative way. However, the Minecraft game literally keeps crashing before it starts for most of the PC players. If you're also one of them, check this troubleshooting guide to fix the problem.
It's quite common these days as most of the PC games keep crashing either while launching it or during gameplay. As this is an online game, make sure that you're using an active internet connection. Next, you should also check for the Windows OS and graphics driver update on your PC. There are multiple reasons behind crashing the game while launching that are mentioned below.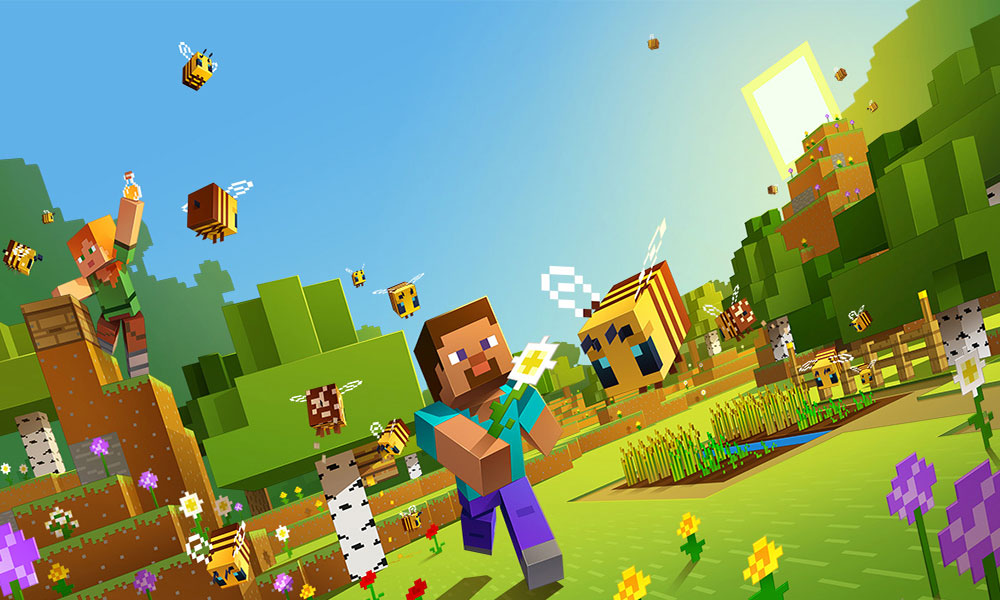 Why Does Minecraft Keep Crashing?
Maybe some of the third-party mods are conflicting with the game.
Windows Firewall or Antivirus program is blocking the game.
Any of the overlay apps are running in the background.
Temporary game files are causing this issue.
Not running the game as an administrator.
Your PC configuration isn't compatible with the game requirements.
Minimum System Requirements:
CPU: Intel Core i3-3210 3.2 GHz / AMD A8-7600 APU 3.1 GHz or equivalent
RAM: 4GB
GPU (Integrated): Intel HD Graphics 4000 (Ivy Bridge) or AMD Radeon R5 series (Kaveri line) with OpenGL 4.4
GPU (Discrete): Nvidia GeForce 400 Series or AMD Radeon HD 7000 series with OpenGL 4.4
HDD: At least 1GB for game core, maps, and other files
OS:
– Windows: Windows 7 and up
– macOS: Any 64-bit OS X using 10.9 Maverick or newer
– Linux: Any modern 64-bit distributions from 2014 onwards
Internet connectivity is required for downloading Minecraft files, afterwards offline play is possible.
Recommended System Requirements:
CPU: Intel Core i5-4690 3.5GHz / AMD A10-7800 APU 3.5 GHz or equivalent
RAM: 8GB
GPU: GeForce 700 Series or AMD Radeon Rx 200 Series (excluding integrated chipsets) with OpenGL 4.5
HDD: 4GB (SSD is recommended)
OS (recommended 64-bit):
– Windows: Windows 10
– macOS: macOS 10.12 Sierra
– Linux: Any modern distributions from 2014 onwards
Minecraft Keeps Crashing Before It Starts: How to Fix Guide
Now, without further ado, let's jump into the guide below.
1. Reinstall JAVA Runtime
Click on Start > Type Control Panel and click on it from the search result.
Click on Uninstall a program.
Next, right-click on the JAVA Runtime > Click on Uninstall.
Once uninstalled, restart the PC.
Head over to the JAVA Oracle website and install it again.
2. Update Minecraft
It's always highly recommended to update the Minecraft game whenever a new patch is available. It will ensure the game run properly with fixed bugs and other improvements. Next, head over to the official Minecraft website and download the latest patch.
3. Delete Minecraft AppData
Sometimes the temporary files of the game can also cause issues with the game launching or gameplay. It's a good idea to clear the AppData of the game file from your system to check for the issue.
Press Windows + R keys on the PC to open up a Run dialog box.
Now, type %appdata% and hit Enter.
Search for the Minecraft folder > Click once to select it.
Press Delete key from the keyboard to remove it.
Once done, restart your system and then try launching the game.
4. Turn Off Use VBOs
To not start the video rendering immediately after launching the game, you should turn off the 'Use VBOs' option from the in-game video settings menu. VBO stands for 'Vertex Buffer Objects' which is an OpenGL feature that allows you to upload vertex data to the video device.
Head over to the Minecraft's Settings.
Go to Video Settings > Turn off 'Use VBOs'.
Click on Done and save changes.
Exit it and restart the game.
Additionally, you can also try enabling the Vertical Sync option from the game settings.
5. Reinstall Minecraft to fix Minecraft Crashing
If you can, kindly uninstall and reinstall the Minecraft game from your PC. In order to do this:
Click on Start > Type Control Panel and click on it from the search result.
Click on Uninstall a program.
Next, right-click on the Minecraft > Click on Uninstall.
Once uninstalled, restart the PC.
Finally, head over to the official Minecraft website > Download the game and install it properly by following the on-screen instructions.
6. Update Graphics Driver
It's also one of the most important tasks to perform. Updating the graphics driver is always a good idea when your game doesn't run or launch properly. Check for the latest update of the graphics driver and if available, simply download & install the update. It will definitely fix several bugs and performance issues on your PC that are related to the graphics.
First, right-click on the Start menu > Click on Device Manager.
Click on the arrow icon beside the Display adapters.
Right-click on the dedicated graphics card > Click on Update driver.
Next, click on Search automatically for updated driver software.
If there is an update available, the system will automatically download and install it.
Once done, you will need to restart the PC and the problem should have gone now.
That's it, guys. We hope you've found this article very useful. For further queries, you can comment below.