A free-to-play collectible card game that is based on the Yu-Gi-Oh series, Yu-Gi-Oh Master Duel lets you battle your opponents online. It is basically a Trading Card Game that Konami developed for various platforms such as iOS, Android, Xbox Series, Microsoft Windows, Xbox One, PlayStation 5, PlayStation 4, and many more.
I personally find this a very exciting to play competitive card game because it has some of the best normal and secret packs using which you can easily defeat your opponent. But, I think there aren't many users who know about these packs. That's why I get motivated to bring up a guide to help all those players who are still unaware of these normal and secret packs in Yu-Gi-Oh Master Duel. Therefore, let's directly jump into it.
Best Normal And Secret Packs in Yu Gi Oh Master Duel
Before we start, let me tell you about all the packs that are available on the Yu Gi Oh Master Duel. So, let's take a look at available packs:
Normal Packs

Secret Packs

Selection Packs

Bonus Packs

Bundle/Special Packs
So, these were some packs that are available on this free-to-play card game. But, here, we will address only about the Normal and Secret packs; we will discuss the rest of the packs in another article.
Normal Card Packs
Here we have mentioned are two packs in the Normal packs one the pack that we recommend you to buy and the other that in my opinion not that great, so recommend you to avoid it. So, let's have a look at them:
#1. Stalwart Force (Must Buy)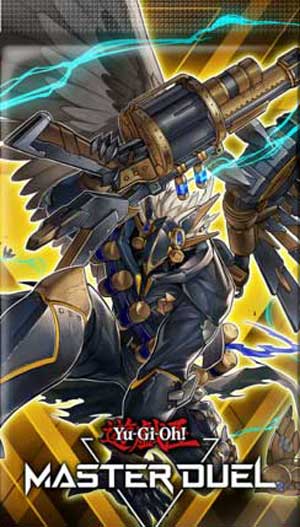 Cards that get from this pack are Eldlich, Sky-Striker, Shaddoll, Tri-Brigade, and even Dragonmaid, which are considered meta in the current Yugioh format. Therefore, we suggest you choose the secret card you gain later after opening your first ten packs in Stalwart Force. This will really help you to gain a winning steak.
#2. Master Pack (Avoid This)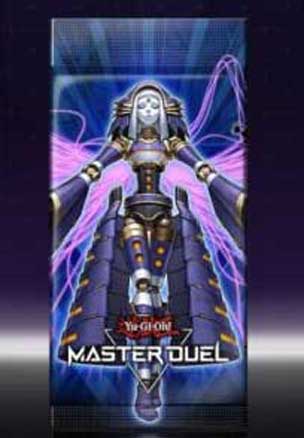 As per my personal experience with this pack, I'll suggest you avoid purchasing the Master pack such as the New Duelists. Now, you must be thinking about why we are advising to avoid this pack, right? Well, the reason is very evident as this pack is not time-limited; therefore, easily available for all, which makes it very far-fetched to open any chase cards from the Master Pack.
Secret Card Packs
These are basically the unlockable playing card packs that contain some of the great and specific archetypes types and decks in the Master Duel. Therefore, it has become one of the crucial packs for everyone. We have noticed that many users are crazy about these packs. So, let's take a look at those card packs which falls under the secret packs:
#1. Eldlich
Packs
Recommended SR/UR Cards
Dreadnought Advance
SR: Infinitrack River Stormer
UR: Superdreadnought Rail Cannon Gustav Max
Immortal Royalty



SR: Vampire Domination
UR: Eldlich of The Mad Golden Lord
UR: Vampire Viovode
#2. Tri-Brigade
Packs
Recommended SR?UR Cards
Those Who Stand Against Kings


SR: Zoodiac Thouroughblade
UR: Zoodiac Drident
Echo Chamber Nation



SR: Tri-Drigade Bearbrumm The Rampant Rampager
SR: Tri-Brigade Ferrijit The Barren Blomssom
UR: Tri-Brigade Shuraig The Ominous Omen
#3. Dragonmaid
Packs
Recommended SR/UR Cards
Gods of Abyss And Arcadia



SR: Hieratic Dragon King of Atum
UR: Hieratic Seal of Convocation
UR: Ogdoabyss, the Orgoadic Overlord
Dragon Luster




SR: Fantastical Dragon Phantazmay
UR: Starry Night, Starry Dragon
UR: Dragonmaid Sheou
UR: House Dragonmaid
#4. Drytron
Packs
Recommended SR/UR Cards
Miraculous Advent



SR: Herald of The Arc Light
UR: Herald of Ultimateness
UR: Diviner of The Herald
Celestial Dragon And Bear



SR: Drytron Meteonis Quandrantids
UR: Drytron Meteonis Draconids
Drytron Mu Beta Fafnir
#5. Virtual World
Packs
Recommended SR/UR Cards
Cyber City Guardians



SR: Virtual World Hime – Nyannyan
UR: Tindangle Hounse
UR: Virtual World Dragon – Longlong
#6. Sky Strikers
Packs
Recommend SR/UR Cards
Singular Strike Overthrow


SR: Geomathmech Magma
UR: Sky Striker Ace – Kagari
Also Read: Yu Gi Oh Master Duel Best Deck To Build 2022
From Author's Desk
In Yu-Gi-Oh Master Duel, the Secret pack is the highest-rated pack available that you can unlock. Therefore, as it is the highest-rated, that's why it is quite tough to obtain them. However, if you have the secret card pack, then for anyone who is playing on your opponent is hard to defeat you. Anyway, that's it on best normal and secret packs in Yu Gi Oh Master Duel. We hope that you find this guide helpful. But, in case you have any doubt regarding the topic, comment below.