OnePlus is a renowned name among youngsters. Over the years of hard work and dedication helps OnePlus to get the position where it is currently. From its powerpack features to amazing OS support, everyone is overwhelmed with it. Yeah! If you particularly take the OS support of OnePlus, then this venture is far away from other competitors in the market. However, as we know, Google's Android 12 update is in the beta phase and will probably launch in October 2021. Meanwhile, along with Samsung and Xiaomi, Oneplus is also started rolling out the Android 12 based OxygenOS 12 for their 9 series.
However, as we know, OnePlus recently launches the OncePlus Nord 2 5G running on Android 11 out of the box. So, those who already get it or thought to buy this amazing smartphone are in trouble with whether they are getting the Android 12 update or not? Well, this is not very surprising as users are always in excitement to try something new. So, if you own a Oneplus Nord 2 5G, then this guide is dedicated for you as here we will discuss all the rumors and leaks regarding the Android 12 update for OnPlus 2 5G. So, why waiting? Let's get started.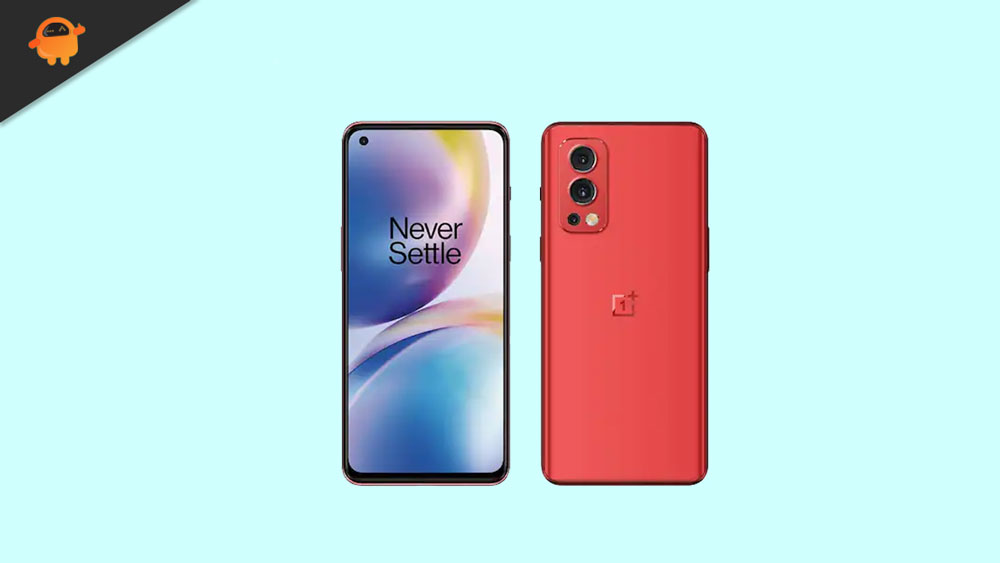 Is OnePlus Nord 2 5G Getting Android 12 Update?
I think the answer to this question you already know. It won't even be a month since this phone launch, and it is obvious that companies give more importance to their new lineups. So, of course, you will get this update anywhere soon by the end of the financial year 2021. But, yeah! Currently, there are no leaks regarding the date. So, if you are keen to know that, I recommend you to bookmark this page because whenever any news is coming out from the official. We will update this guide accordingly so that you get the latest news regarding the update.
Features of OnePlus Nord 2 5G
With a price tag of $409, this phone features a 6.43-inch touchscreen display and is powered by an octa-core MediaTek Dimensity 1200 processor that gives you wings while playing games. However, with 128 GB storage and 6GB of RAM, you will never have to run out of storage while giving you more exposure to multitasking. Meanwhile, if we talk about the camera setup, it features a triple rear camera setup and a 32mp selfie shooter. In my opinion, this is the best that any other company offer in this price tag.
Also Read: OnePlus Nord 2 5G Software Update Tracker
Android 12 (OxygenOS 12) Tracker:
Unfortunately, currently, we do not have any specific confirmation that when OnePlus officials are going to release the Android 12 based OxygenOS 12 for the newly launched OnePlus Nord 2 5G. Meanwhile, I will suggest that you should bookmark this page as whenever any news is coming out, we will update this guide accordingly. And soon, we also provide the Android 12 OxyegnOS, 12 trackers on this page.
Latest Software Update News:
Updated on August 17, 2021: Today OnePlus rolled a new update that comes with new improvements and fixes the bug. The update is labeled with software version OxygenOS 11.3.A.09.
Updated on August 3, 2021: Today OnePlus rolled the new software update for the device which improves the system stability and camera performance.
For download: check out our article OnePlus Nord 2 5G Stock Firmware