In this comprehensive post, we will explain the term 'overclocking an Android device', the steps to execute it, and the risks and benefits that it brings with itself. The device getting laggy after a certain period of time seems to be one of the major complaints from an Android device owner. When you purchase a new device, you lookout for the latest specs that it has to offer. While it may meet or even surpass your needs at that point in time, that might not be the case a year or two down the lines.
In the case of PC, you could simply replace your existing RAM with a higher one (some even have an additional slot for the same). But in the case of smartphones, that isn't the case. Whatever CPU, GPU, and chipset your device comes with, you will have to be contained with it. But while we can't change the hardware components, there's no stopping us from making full use of the Android open-source ecosystem. That is, there always exists the opportunity to increase the prowess of your device's CPU capabilities.
And that is achieved by overclocking your device. But while it may sound like an amazing idea, yet with the sheer number of risks involved, many prefer to give it a miss. In this guide, we will discuss what is an overclocking and why you should or shouldn't do the same on your Android device. Furthermore, for the interested bunch of tech enthusiasts, we will also list out the complete steps as to how this could be achieved on their devices. So without further ado, let's begin.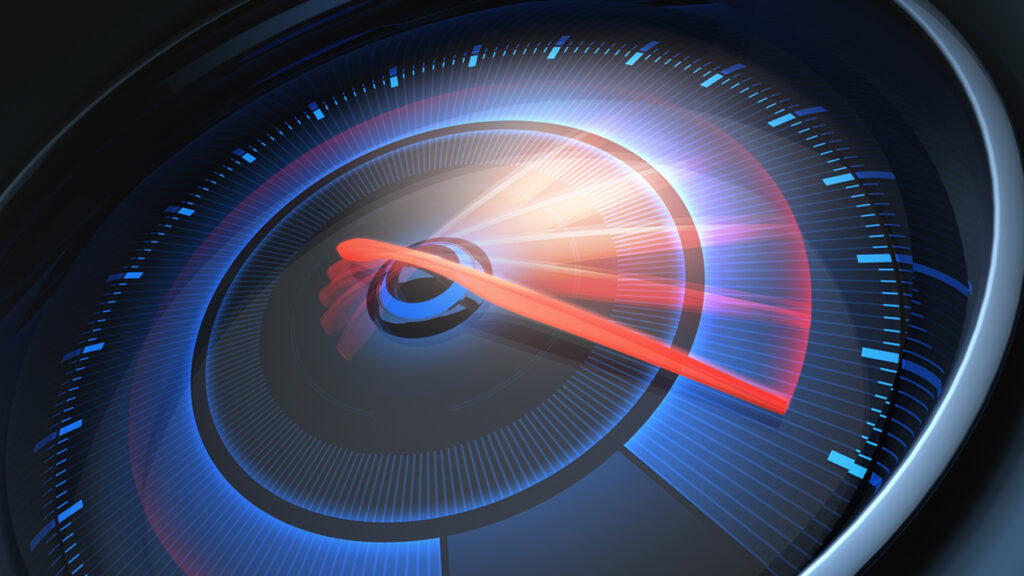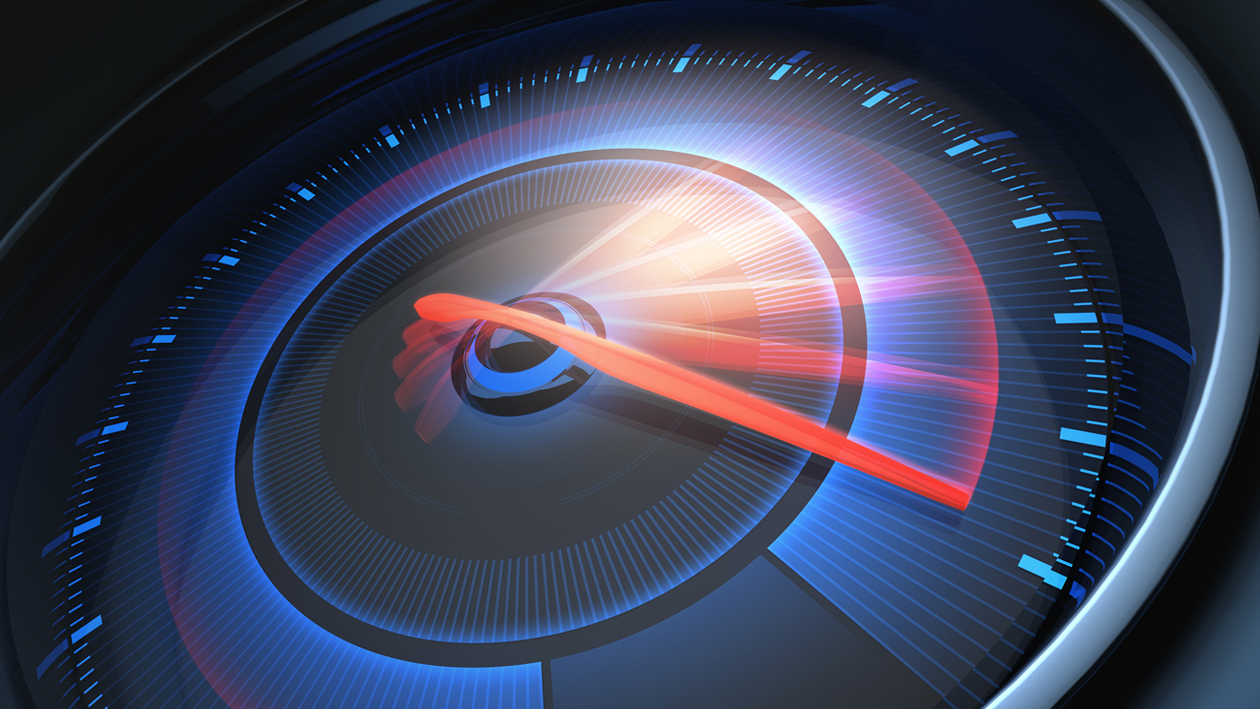 What is Overclocking an Android Device
In simpler terms overclocking simply refers to increasing the maximum frequency of your CPU, more than what it was initially shipped with. There is a fixed minimum and maximum frequency that has been set by the OEM before they ship the device. For example, they might set the maximum frequency that the CPU might scale up to as 2361Mhz and the minimum as 1056MHz. This scaling has been set after taking into account the device specifications, the GPU, architecture, and the underlying chipset.
In other words, they optimize and decide on the level that will offer you a perfect combination of device stability, performance, and battery usage. While this may be true during the initial phases, after a certain time phase, lags are anything but imminent. So rather than straight away going for the newer handset, tech enthusiasts go for another way around- forcing their processor to run faster than what the manufacturer's specifications suggest.
So it advisable to do so? Well, there are two faces of the coin and the same is the case here as well. In this guide, we will list out all the perks and risks associated with overclocking your Android device. Please go through each of the mentioned points very carefully and then take the decision accordingly. With that said, here is everything you need to be aware of.
Advantages of Overclocking an Android Device
If you increase the maximum capacity of your CPU, then you are in for much-improved device performance. But that will only happen if the rise is within realistic and practical limits.
Furthermore, each custom kernel comes with a plethora of goodies as well. For example, they have their own set of CPU governors, Profiles, battery optimization tweaks, additional power savings.
You could also create edit modify and execute your shell scripts (init.d), enable/disable wake-locks, change the scaling rate, or even disable any of the cores to save on battery.
Likewise, depending on the CPU manager you end up installing, you could also tweak the CPU Hotplug, GPU, Thermal, Display settings, I/O Scheduler, Low Memory Killer. Virtual Memory, Entropy, and other associated settings.
While these are indeed some of the perks worth giving a shot at, but you shouldn't jump to the conclusion pretty quickly. Please go through the risks that overclocking an Android Device brings in with itself, and after that only you should settle for a decision.
Problems of Overclocking
As is with every advanced tweak you perform on a technology product, overclocking your Android device has its own side effects, and you might run into some problems in the process of doing it.
Most times, overclocking moderately does not affect your smartphone or processor, but there are some who like to go extreme and tune things up farther than they are supposed to.
Here are some problems associated with overclocking your Android smartphone:
Voids your warranty
As I state later in this article, before you can think of overclocking your smartphone at all, you need to have root access. Root access on an Android smartphone is your ticket to performing high-level tweaks of which overclocking is a small part of, and as we mention in most of our Android tips and tricks here on GetDroidTips, rooting your Android device voids your warranty. Therefore overclocking an Android smartphone will render your warranty void.
However, there's a bright side; you can always restore your warranty by unrooting your device and undoing every change you've made to the system. Most software that root your phone also allows you to unroot it in few easy steps, so this shouldn't be too much of a problem. In the event of a bricked device that you can't find a solution to online (highly unlikely), you would have to pay outside your warranty to get it fixed by the manufacturer.
Reduces your CPU's lifespan
Most times when we talk about overclocking an Android device, we're actually talking about overclocking its CPU, which is its processors and cores. The processors in a smartphone carry out the bulk of the work in most cases and increasing their speed results in an overall increase in the performance of the device. So in every overclocking application you see, there are only options to adjust the clock speed of a device's processor.
Overclocking a device increases the heat that's produced by its processors, and this might reduce their lifespan if care is not taken. There's a limit to how much you can overclock a phone's processor so you might not hear of cases of frying a phone's CPU like it is in the world of PCs, but overdoing things will lead to a decrease of performance in the long run. We recommend overclocking the CPU speed between 10% and 20% of its default frequency.
Reduced battery life
The main purpose of overclocking a smartphone is to make it perform tasks it can't do with the default provisions made by the manufacturer, which means it's going to start demanding for more power than the manufacturer intended it to. That will have a negative effect on battery life, and this is one of the most complained-about side effects of overclocking a smartphone.
With an increased processor performance, your smartphone is going to become more power-hungry and resource-intensive as it needs to keep up with the requirements of the processor. Tuning things up too much will result in massive battery drains, and even keeping it between 10% and 20% will still have some strain on the battery life. It's one of the problems you have to live with if you decide to overclock your device.
Why you might want to overclock your Android device
There are several reasons why you might want to overclock your Android device, and some of them have been talked about up there. It all boils down to making your smartphone do things it can't do on its stock power provisions.
Old smartphones can't run many high-end applications of today smoothly, and most times the apps crash, and the smartphone freezes and force-restarts. That's where overclocking comes in; it increases the smartphone's processing power, allowing it to handle heavier tasks than it was designed for. Back in those days, I was able to play EA Real Racing 3 comfortably on a pretty low-end smartphone with an unknown 1GHz processor, 456MB RAM, and Android 4.2 Jelly Bean.
Overclocking an Android device – What You Need
Alright, enough of all the talk and let's cut to the chase. These are things you need to put in place if you want to overclock your Android device.
Root Your Android Device
We can't say this enough; before you can perform any customization that's out of the regular on your Android smartphone, you have to root it, and the same goes for overclocking. I'm not going to cover that in this article as there are different ways to root different categories of Android devices, but we have extensive guides on the topic of rooting here on GetDroidTips.
Flash a custom Recovery
The next step is to flash a custom recovery on your Android smartphone. A custom recovery allows you to carry out many advanced functions on your device which you can't otherwise carry out using the default recovery from the manufacturer. There are many custom recoveries out there that you can use, but the most popular one that we recommend here on GetDroidTips is TWRP Recovery – TeamWin Recovery Project. Here are some guides on how to install a custom recovery on your Android smartphone.
Flashing a custom Recovery makes it easy to install a custom kernel on your Android device, which we're going to be needing for the overclocking process.
Backup
Now that you have a custom recovery installed, you would want to install a custom kernel in order to start overclocking. However, the process of flashing a custom kernel will erase all data on your smartphone, so it's best to perform a backup of your device apps and data. In fact, it's a rule of thumb to backup your device before carrying out any admin-level tweak, of which rooting is the first.
There are several apps that allow you to take a backup of important info like SMS messages, contacts and call logs on your smartphone, but with root access, you can even do more with Nandroid backups which back up everything contained in your smartphone at a particular moment and restores them back to that state later whenever you want. And by everything I mean everything; app data, progress level in games, account info, system settings, etc.
How to Overclock an Android device
To begin with, there are a few prerequisites that your device needs to qualify. All the requirements are extremely important and need to be met, otherwise the said task cannot be completed. It has all been mentioned in a detailed step by step manner for the ease of understanding. Follow along.
STEP 1: Take a Backup
In executing the below steps there is always a danger of things going south. Therefore, it is highly recommended to take a complete device backup before proceeding ahead.
STEP 2: Unlock Bootloader
Before you start any system-level customization, an unlocked bootloader is a first and foremost thing that needs to be done. To do so, install the Android SDK Platform Tools on your PC and boot your device to fastboot mode. Then connect your device to PC via USB cable and launch Command Prompt inside the platform-tools folder. Now execute the fastboot OEM unlock command to unlock the device bootloader. For the detailed guide in this regard, refer to our tutorial on how to Unlock Bootloader via Fastboot Method on Android.
STEP 3: Flash Custom Recovery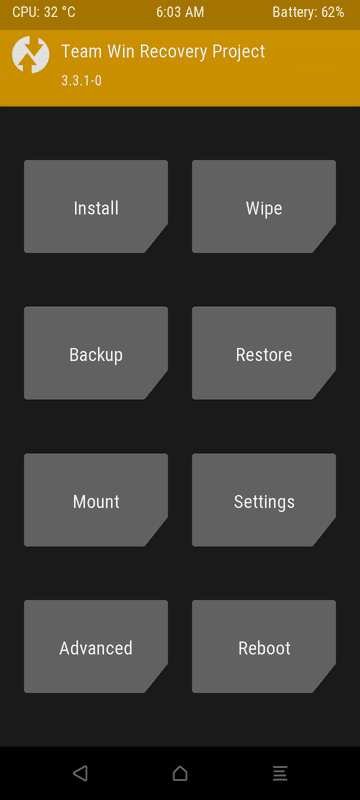 A custom recovery like TWRP is a pretty important prerequisite that your device needs to have. This is needed for two purposes- to root your device and to flash the custom kernel. So download the TWRP recovery onto your PC and transfer it to the platform-tools folder. Connect your device to PC via USB cable and execute the fastboot flash recovery twrp.img to directly flash the said recovery.
Or use the fastboot boot twrp.img command to just boot your device to TWRP. You should refer to the detailed tutorial on how to flash TWRP Recovery on any Android Phone for the detailed instruction set
STEP 4: Root your device
After the bootloader is unlocked, the next step is to get administrative rights to carry out system-level modifications. That calls for your device to be rooted via Magisk. So grab hold of the latest Magisk ZIP installer and Manager file and search for your device-specific rooting tutorial on this site.
STEP 5: Download Custom Kernel
The most crucial step. You will now have to search for your device's custom kernel. There isn't any hard and fast rule that it will surely be there. The best place to look for the same is over at XDA. Go through the detailed reviews, feature list and if you find the one that meets your needs, download it. Just double-check that it is explicitly made for your device, and not for any pro or lite variant as such.
STEP 6: Flash Custom kernel
Now that you have downloaded the custom kernel, transfer it to your device and boot your device to TWRP recovery. For that, enable USB Debugging on your device and connect it to PC via USB cable. Then launch the Command Prompt window inside the platform-tools folder and type in adb reboot recovery to boot your device to TWRP Recovery.
You could also use the device-specific hardware key combinations for the same. Or refer to our guide on how to Boot into Recovery on any Android devices [Stock and Custom]. Once the device is booted to TWRP, tap on Install and then navigate to the downloaded custom kernel. Select it and then perform a right swipe to flash it.
STEP 7: Install a Kernel Manager App
[googleplay url="https://play.google.com/store/apps/details?id=com.franco.kernel"]
Although you have flashed a custom kernel, yet you need an app that gives you an interface to carry out the desired tweaks. In other words, a kernel manager app is the need of the hour. If the developer has suggested a particular one, go for it or head over to the Play Store and download the Franco Kernel App.
STEP 8: Overclocking the Device
That is it. You have successfully set up a custom kernel onto your device. Now the thing is every kernel manager app has the overclocking /underclocking option situated at different places. But that should still be the most visible option, after all, overclocking an Android device is usually the major reason for installing a custom kernel!
Most of the kernels provide a set of maximum and minimum frequency that you could select from. We would advise you to go for that option, rather than manually entering the desired value.
Apart from that, there are a few other pretty important points to keep in mind regarding overclocking an Android device. before you try out any other CPU tweaks, please refer to it once.
Important Points Relating to Overclocking an Android Device
It is never advised to directly go for the highest overclocking power. The increase should be done in increments. If at one point in time you feel that the device has started to lag, then it signifies that you have reached the threshold. So settle for a lesser overclock value.
As far as the voltage is concerned, it is extremely risky to tweak. hence we would suggest you leave that section as it is.
Next up, you might also come across the Profiles page. This is used create to conditions for specific clock and voltage settings. FOr example, you could create some explicit rules like if the device battery goes below 25%, the CPU could be underclocked to save the battery juice, like from 1GHz to 800MHz. But before you create your profile make sure to go through the kernel manager apps. They usually have some already created profiles based on your device's specs sheet.
Then there are also some CPU Governors. There exist around 19 different types of governors. Most common among them include INTERACTIVE, CONSERVATIVE, ON DEMAND, USERSPACE, POWERSAVE LAZY, PERFORMANCE. On-demand is the default one in near about all stock kernels. Conservative is a slower On-demand that slowly scales up the CPU to conserve battery. Powersave locks the maximum frequency to minimum frequency whereas Performance sets min frequency as the max frequency. Select the one that is supported by your kernel or as per the device-requirements.
So this was all from this guide regarding the overclocking of an Android device. The ultimate decision lies in your hands. We have listed all the benefits, perks, and the risks of carrying out this process. Furthermore, detailed steps for overclocking a device are also mentioned. Only try it out after going through the entire tutorial. Rounding off, here are some iPhone Tips and Tricks, PC tips and tricks, and Android Tips and Trick that you should check out as well.