In this tutorial, we will show you how to root any Android device without a PC in under two minutes. When it comes to the Android open source ecosystem, the customization possibilities stand endless. While some prefer to unlock the bootloader and flash custom ROMs or recovery, others are contained with flashing mods. However, it is the ability to root the device that takes all the limelight. With so many perks associated with a rooted device, the reasons are there for everyone to see.
However, carrying out the aforementioned task calls for a lot of effort. For example, you need to install USB Drivers as well as the Android SDK Platform Tools on your PC. Likewise, executing a few commands in the CMD window might also be needed. It is due to these complicated and lengthy instruction steps that users generally maintain a safe distance from rooting. Well, not anymore. Today, we will show you how to root any Android device without a PC in around two minutes.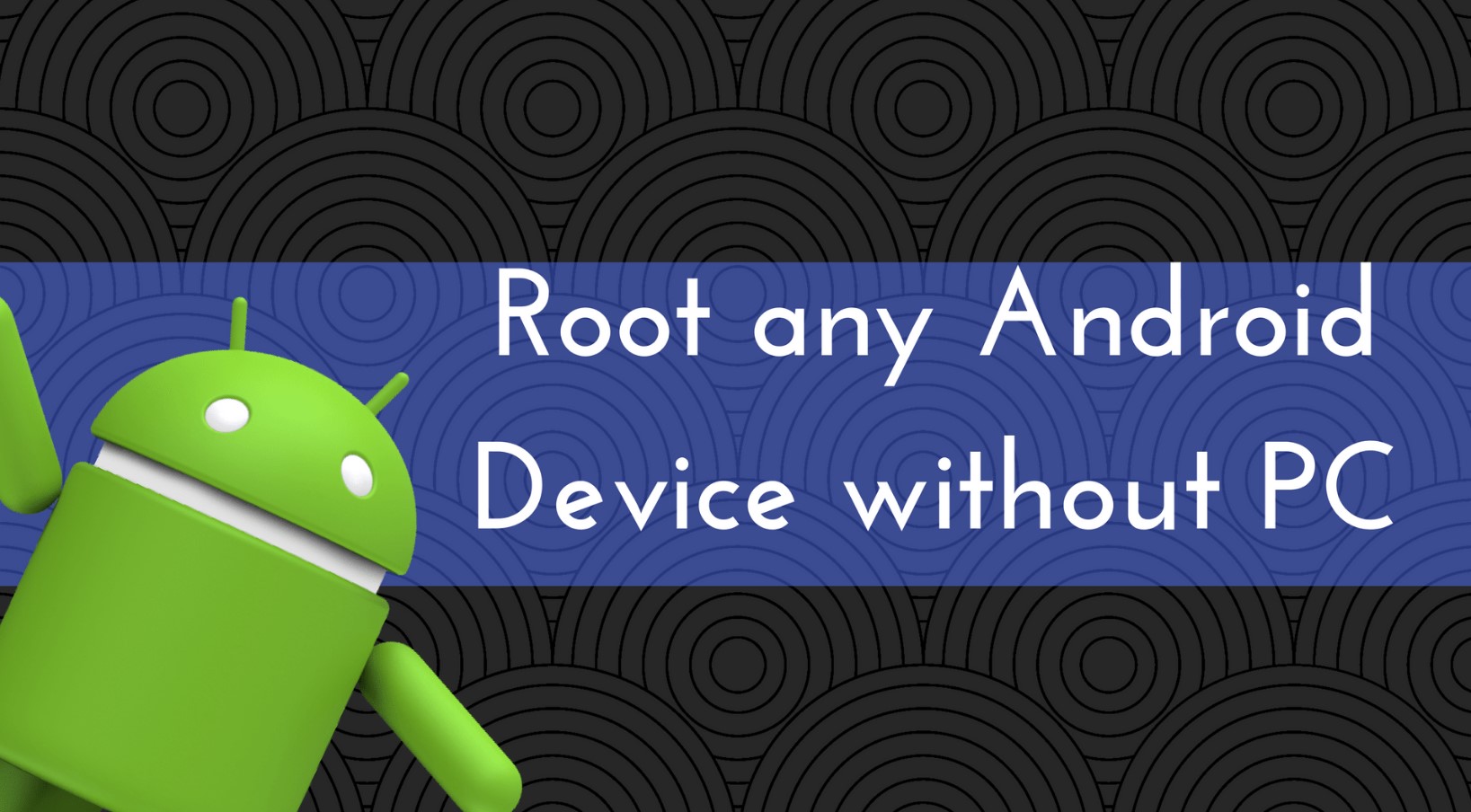 List of android rooting apps without using PC
Framaroot
Vroot
Z4root
C4 Auto Root
King Root
Towel RootTowel Root
IRoot
Framaroot is an android rooting application that allows users to root their device with a single click. It can root almost every device in one click without the use of a PC.
Download the apk file to your phone and install it.
Select the Exploit from the list suitable for your device and click on root. If you are unsure of the exploit compatible with your device, check one by one. It will show you a successful message. It is the one compatible with your device.
It's that simple. Your device will start rooting.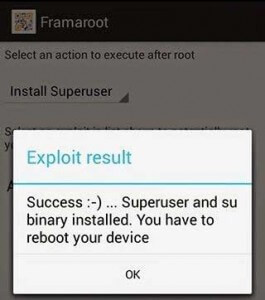 Vroot is a one-click Android rooting application developed in china. It is best accessed with Chinese phones. It allows user to root their device with a click.
Download the latest version of this apk and install it on your device
Backup all your data before rooting.
Click on the root button. It will root the device now.
If it finds rooting your device hard, then it will boot in fast boot mode to continue rooting your device.
After the completion of rooting again, you manually have to restart the device. It installs some apps on your phone. You may always continue using them, or you can uninstall them at any time if you wish not to use their help.
If your phone runs on a spectrum chipset, then this might be your choice. It supports the best UI and can work on almost all phones. This app allows you to either temporarily rooting or permanent rooting options.
Download and install this app on your phone.
Click on the root button. You have two options. I prefer rooting permanent rooting option.
It starts rooting. Just wait for a while. It shows you a successful message. Now restart your phone and start using a rooted phone.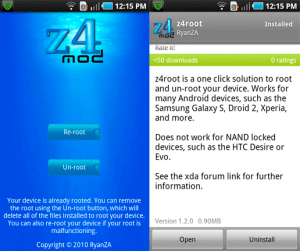 This app is compatible with Samsung phones. If you own a Samsung smartphone, then this app is worth trying. It is a risk-free app for those devices. C4 Auto root is also compatible with other devices.
Download the compatible rooting apk to your phone and install
Open the app and click on the root button.
Wait for about a minute or two.
Restart your device to check your rooted device.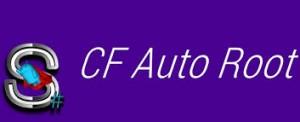 King Root will work great on MTK phones which have android v4.4 and above. This app is compatible with almost all devices.
Download and install king root on your device
Open the app to root.
Click on the root option. It will pop up a message that it will start rooting your device soon.
It installs a new rooting management app after the completion of rooting.
Now enjoy your newly rooted device.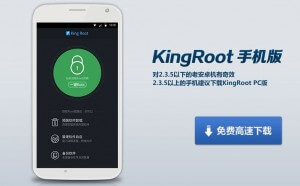 Towel Root is the most rooting app used nowadays. This is compatible with almost all devices. Best works with the latest android versions and higher than v4.4.2.
As usual, download and install the app on your device.
Open the app and click on the Ra1n option available on the screen.
It will start rooting your device.
Wait for a few seconds, and you can find the newly rooted device.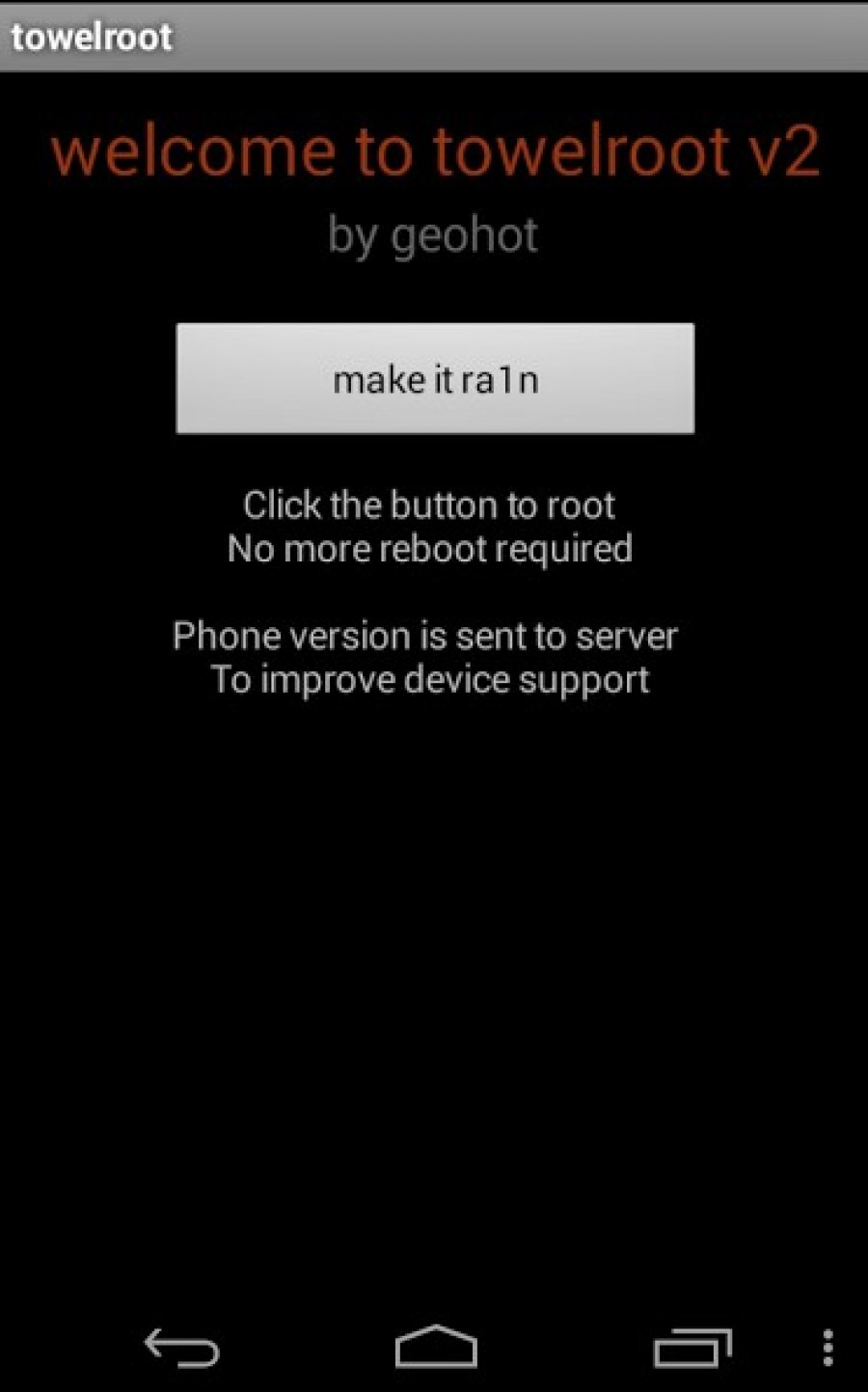 Don't get confused with king root and kingORoot apps. They are both different but work well. This app is easy and safe to use. It is from KingOApp. KingORoot is compatible with android devices of android devices with v1.5 and above.
Download and install this app on your device.
Open the app to root your android smartphone.
Click on the Root button and wait for the task to complete.
Enjoy the rooted phone.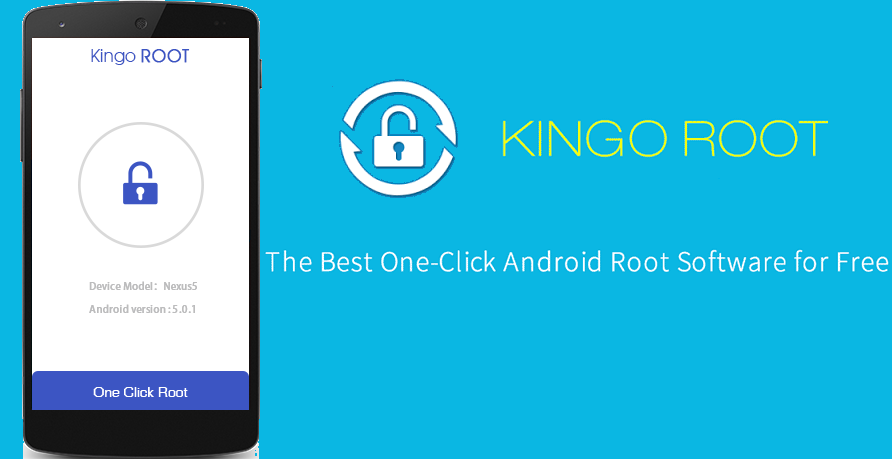 Using IRoot rooting app, you not only can root the phone but also can unroot with one click. This app is compatible with almost all android devices from v2.3 to higher versions. It also supports HTC, Samsung, Google, Sony, and almost all branded phones.
Download and install the app on the device you are about to root.
Click on the root option.
It will start rooting your device in the frame of minutes.
That's it. Your phone has been rooted.
Before performing a root operation on your phone, let us know more about rooting, what rooting is, its advantages, disadvantages, and prerequisites involved in the process of rooting. Let us know one by one.
What is Rooting?
Rooting is the procedure of allowing smartphones, tablets, or any device working on an android device to access completely. It gives the user control of the apps installed on the device. One can also remove unwanted apps that cannot be deleted by unrooted devices.
Rooting Android devices with apps are easier than rooting with PC using similar methods like flashing TWRP or CWM recovery method. If you root your device without PC you can unroot your device when necessary. This can't be done if your device is rooted in PC. This can be an added advantage of rooting without the PC method. Don't proceed to root your phone if you are not sure which apps to delete, as this may lead to the reverse function of your device.
Before knowing the advantages it is always best to know the disadvantages. This is because if you know the advantages you may skip reading the disadvantages and may get into trouble. So have a look at the cons first.
Disadvantages of rooting
The first and foremost thing is, rooting is an illegal procedure. If your device is rooted and later got any damage and if you give it to service and if they found that the system was rooted, then you may be prisoned or may have to pay fine in higher amounts.
Chances are high that your device may get bricked if done any mistake while rooting.
You may lose track of your personal data like contacts, SMS, or any important information saved on your device.
Cannot upgrade your system OS to newer versions VIA OTA.
You cannot access some apps due to security issues. As apps read the data on your device before installation they might think this device is not compatible. Many Google products are useless on rooted devices.
Advantages of Rooting
The internal memory of the device increases. So that the speed of the device increases rapidly with visible results.
You can clean up your phone memory by moving your apps from the phone to the sd card.
Gain access over kernel in depth. Can overclock and underclock the CPU and GPU.
You can change themes and their settings as you wish, by changing the battery indicator color, boot icon, and many more.
It will increase the battery life of your device
Pre-installed apps that are stubborn to uninstall can also be uninstalled after rooting.
Steps to be followed before rooting.
To make sure your data is protected, follow these steps before proceeding to root.
Back up your personal data, as this may lead to the removal of data.
Sometimes it may take time longer than usual. So make sure your phone is charged well before proceeding.
Go to settings->security->enable unknown source option to enable root.
Install stock firmware, ROM, so that if your device has been bricked during the process you will be safe handed.
Busy Box to full Root your Device.
You can root your device using any of the apps listed above. Sometimes you may not fully root using those apps. So to make sure your device has fully accomplished the task, make sure installing and using a busy box app.
Download and Install the from Play Store
Open the app.
It will ask for root permission
Grant the app required permission.
It takes a few seconds to check your phone's compatibility.
Upon finishing the task, it will display a successful message on your screen.
Verify Whether Rooted or Not
If you are not sure about the rooting as it is done properly or not then, you can always check to confirm. Use a root checker app to check and confirm.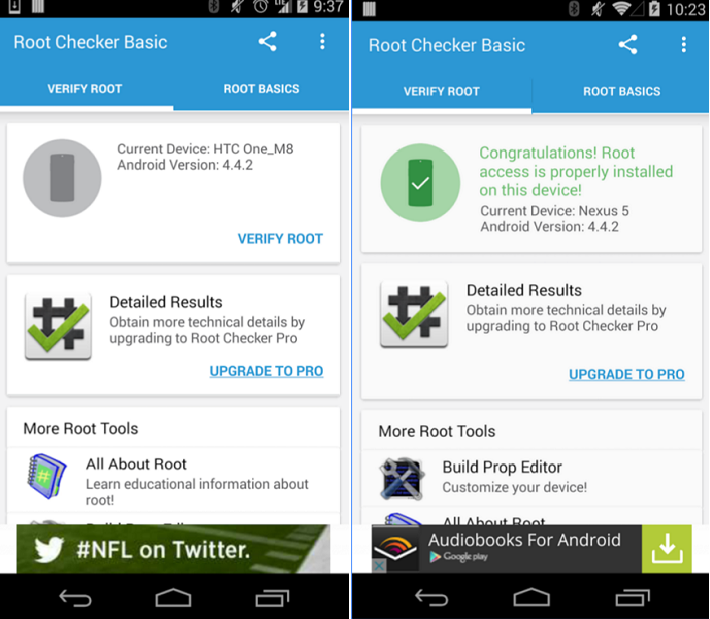 Download the Root Checker app from the app store.
Install it on your device
Open the app, it will ask for permission, grant superuser permission.
In Case it doesn't ask, no problem you can continue to next step.
If your phone has rooted properly, then you will receive a successful message.
If not rooted then go for another rooting option.
Unroot your device
If you don't want to continue your rooted device further for some of the other reasons, you can unroot it at any time. The SuperSU app allows you to do so.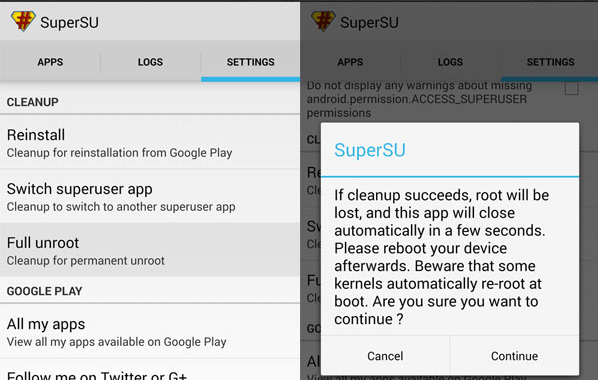 Open the app to change the settings
Go to the settings page of the app.
Scroll down to see the full unroot option available there.
Click on continue if you would like to unroot.
It will start unrooting your device.
After unrooting the device it will automatically restart and uninstall all the unwanted apps along with supers.
Always remember rooting is a complicated thing. If anything has done wrongly the device may not work aptly. Rooting your devices with these listed apps can be safe or not safe. You use these apps at your own risk. It is suggested to ask the technician to root your devices for safety. Before going to root your device it is suggested to back up your data.