Nine years have passed since the initial release of Re-Logic's exciting action-adventure sandbox game, Terraria. Thanks to the enthusiastic response from fans and critics, along with efforts from the developers, the game's popularity remains exceptionally strong. It has sold over 30 million copies as of April 2020. It has been widely noted for its unique and fulfilling gameplay. The game also went on to bag the prestigious 2011 Indie of the Year Player Choice award on IndieDB.
The recently introduced 1.4 update for Terraria introduces the players to a range of exciting new gameplay mechanics and collectible objects. As a part of the upgrade, there is now a new type of seed in the game known as the Gemcorn. These unique new seeds can be planted in the soil to grow Gem Trees. Upon maturity, Gem Trees will produce some stones, Gemcorns, and Gems upon being harvested. Interesting, isn't it? Without further delay, let's head on to our guide that will help you plant Gemcorns and grow Gem Trees in Terraria 1.4!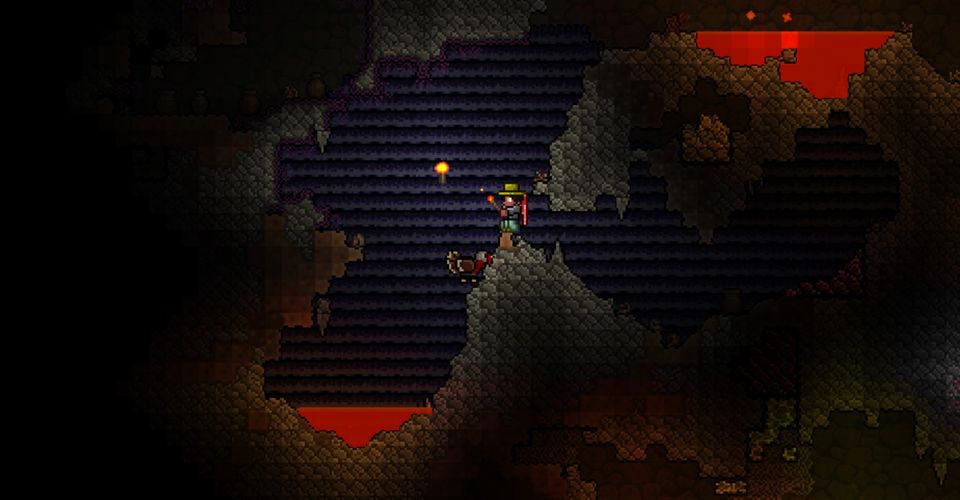 How to Plant Gemcorns in Terraria 1.4?
The first step you'll have to take is to craft a Gemcorn. This can be done by combining an Acorn with any one of the following precious Gems at a workbench:
Amber
Amethyst
Diamond
Emerald
Ruby
Sapphire
Topaz
The Gemcorn you will obtain will be of the same type as the Gem that you used. For example, combining an Acorn with an Amber will yield an Amber Gemcorn in Terraria. And the same concept applies to all of the other Gems listed above. After this, you will have to plant your Gemcorns. There's one important fact you must keep in mind here: you have to plant them on Stone in the Underground or Cavern layers. This applies to all the different types of Gemcorns. The basic idea is that the less light there is in the surroundings, the faster they grow. The ideal condition for growing them is, in fact, total darkness. Thus, you will have to make your way below the ground in order to plant your Gemcorns and grow Gem Trees.
Growing and Harvesting Gem Trees in Terraria 1.4
Once your Gem Trees have grown sufficiently, you can ax them down and harvest items from them. Although the values tend to be somewhat variable, Gem Trees will typically yield 10 to 20 Stone, 0 to 5 Gemstones of their type, and 0 to 3 Gems of their kind when they are chopped down. Also, there have been reports of some Gem Trees being found randomly around caverns in the game. This, however, is a fairly rare incidence and based on a fair amount of luck. Therefore, growing your own Gem Trees is definitely worth the hard work.
Regarding the amount of time it takes for a Gem Tree to fully grow from a planted Gemcorn, most players report that it can range from a few minutes to an hour, inversely proportional to the amount of light in the surroundings. A good way is to plant your Gemcorns and then engage yourself in checking out the Journey's End update and fighting the new bosses, or crafting the Zenith sword while waiting for your Gem Trees to become ready to harvest.
Wind Up
This guide was to help the players of Terraria with the planting and harvesting of Gem Trees. We hope you have a great time growing Gem Trees from Gemcorns in Terraria 1.4. If you have any queries or feedback, feel free to comment down below with your Name and E-mail ID. Likewise, check out our iPhone Tips and Tricks, PC tips and tricks, and Android Tips and Tricks for more such tips and tricks. We urge you to participate in the $150 giveaway by subscribing to our YouTube Channel. Happy farming!