Last week much to the delight of gamers, the much-hyped game Cyberpunk 2077 was released. The action role-playing game is now available across Windows, PlayStation, and Xbox. However, there is no mention of macOS as a platform for playing Cyberpunk 2077. Obviously, MacBooks are more of work stations and less of gaming machines. Still, if you have a MacBook, you can enjoy Cyberpunk 2077 on it.
In this guide, I have explained two ways by which you can enjoy the latest RPG shooter on macOS. The first method includes using Boot Camp and installing Windows OS on your Mac. This method is pretty hard-disk consuming though. In the second method, you can play Cyberpunk 2077 using GeForce Now. You can check the list of Macs that support GeForce Now. I have mentioned them in this guide. Let's get started now.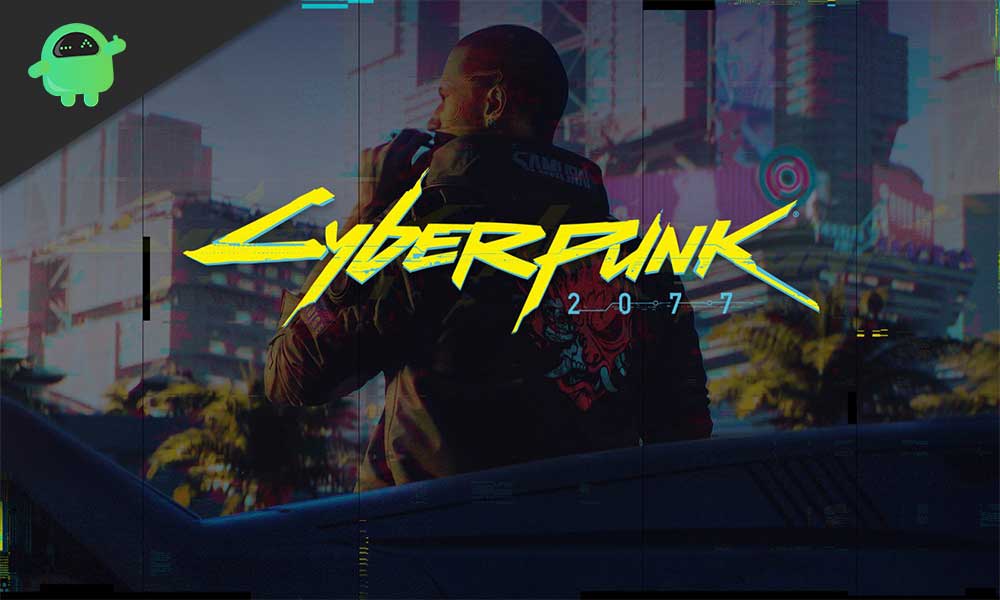 How to Play Cyberpunk 2077 on Mac | macOS
First, let's check how to play Cyberpunk on macOS using GeForce Now. Before that let us check out the iMacs and MacBooks that support this.
List of MacBooks that Support GeForce Now
MacBook Air 11″/13″[2008 model and later]
iMac 20″/21.5″/27″ [2009 model and later]
MacBook Retina Mid 2017
MacBook 2008
Playing Cyberpunk 2077 Via GeForce Now
Just having the GeForce Now is not going to make everything fine for you. You must also have a high-speed and stable internet connection. Let me also explain how this cloud gaming service from Nvidia works. The game will be hosting on remote servers spread all across the globe. It is streamed over the internet to various platforms like Windows, Mac, Xbox, etc.
You do not have to worry about the game quality for it will be the best. However, all the good things come at a price. You have to buy the subscription to GeForce Now. Also, you need to buy the game on any game library of your preference.
Go to Nvidia official website and register yourself
The next step is to get yourself a GeForce Now subscription plan
Now you have to download the GeForce Now app on your MacBook or iMac
Login to your account on Nvidia account and launch GeForce Now
Connect GeForce Now with the game library where you've purchased Cyberpunk 2077
Launch the game and enjoy
Play Cyberpunk 2077 With Boot Camp
Now, let's move on to the second method where we will create Windows OS inside our macOS. For that, we have to use the Boot Camp Assistant from Apple. As I have mentioned earlier, this process will require a lot of hard drive space and stable internet connectivity as well.
Go to Apple Boot Camp
Select the ISO image [it has Windows OS that you will flash on macOS]
Click Choose to copy Windows ISO file into the USB drive
Boot Camp Assistant will download Windows driver software
Keep in mind that Boot Camp Assistant only supports Windows 8.1 and Windows 10.
Next Boot Camp will create a partition on Mac's hard disk.
You can tweak how many portions of hard drive you want to distribute between Windows and macOS.
At this point, your Mac will shut down
Then it will start the Windows installer program which you downloaded on the USB drive
Simply follow the on-screen instructions and install Windows.
To switch between Windows and macOS, you have to press the Option key on the keyboard. Whenever you wish to play Cyberpunk 2077, you can boot up your Mac using Windows OS.
So, these are the two possible methods that will allow you to play the latest sensation Cyberpunk 2077 on your MacBook or iMac. Until the game releases exclusively for macOS, you can try the above methods to play the game.
Want More Cyberpunk 2077 Guides.?