Project Zomboid is one of the best open-world survival Zombie-infest games developed by British and Canadian independent developers. However it was launched in 2013, but after lots of up and down, the developer is set to provide a regular update to keep their users engaging and enhance the experiences. There are many survival zombie games available in the App market, but the storyline and the mods and features put this game way ahead of the list.
Project Zomboid is not just a survival game as a user has to do many things like real-time issues, crafting items, collecting ingredients, and blowing zombies. Craft items like weapons, food, or wood to keep you alive and protect you from unknown enemies. It also has an online survival mode that focuses on realistic survival. However, many users are finding out some basic needs like how to cook food or which is the best cooking recipe in the Project Zomboid game. Don't worry. Here we know how to enhance your cooking skill with some best and easy recipes in the game.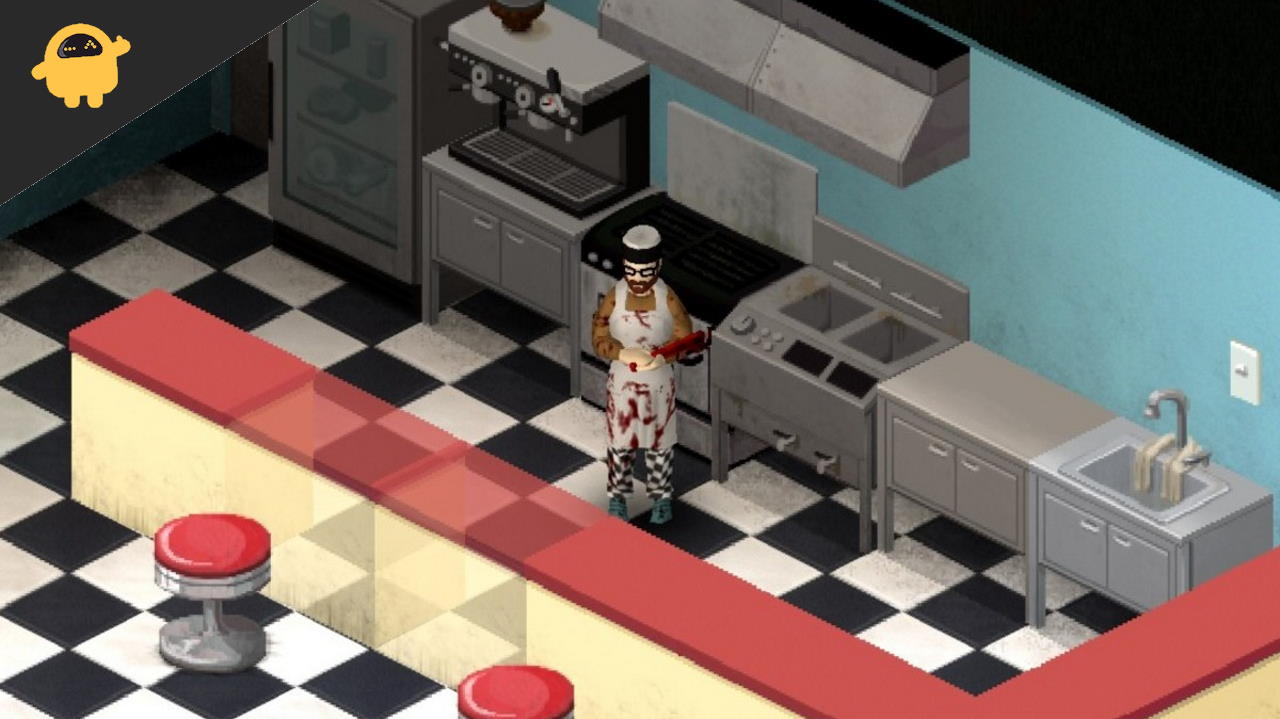 Project Zomboid Best Cooking Recipes | How to Cook
Food is a basic need of humans; everyone loves to eat their favorite food, but it is not easy to prepare it. As we mentioned earlier, Project Zomboid is based on a realistic way of living. Apart from surviving zombies in a post-apocalyptic horror game, you need to cook food for yourself to stay alive. So if you are also looking at how to cook or some best recipes, your search ends here.
How to Cook
Cooking recipes in Project Zomboid is relatively easy, but you need some ingredients and an oven or Campfire to cook the food. The Oven requires electricity, and when you do not have any power source in a temporary place, a campfire is the best option. Also, you will need raw materials like raw chicken, tofu, and vegetable. Moreover, it also required utensils to cook food in the Oven or Campfire.
To turn on the Oven or microwave, you have to right-click on it and select Turn on from the menu. Now set the temperature and timing, then again right-click on it and select settings. It allows you to access the dial of the object to set time and temperature. Temperature is one of the main things to cook the food in appliances. After that, put the ingredients you want to make and wait till it prepared.
You can also use the Campfire that requires no electricity, but you need a fuel source to fire the object like Notched wood, paper, books, magazines, sheets, gas cans, etc. After gathering the required item of food and fuel right, click on the Campfire to light up the fire. Then put the utensil necessary for the food like cookware or grill and wait till it cooks. Also, you have to check the food to prevent it from burning, and after the food is prepared, you can eat it.
Project Zomboid Cooking Recipes
In Project Zomboid, the most challenging thing is to survive, and in this post-Appoclysps simulator, the developer provides a massive number of ingredients. Some are easy to find, and some of them are rare. And if you are bored with the regular dishes, you may try some of the recipes to gain more power, but cooking requires preparation and time.
So before moving to the recipe, you have to find the needed ingredients. However, if we talked about which one is the best recipe, that may differ from person to person. So here we have some most common recipes that are easy to cook and some special dishes that require more ingredients.
Soup and Stew
We start with elementary-level food recipes that give an instant boost and require fewer ingredients and time. For example, you can add up to 6 ingredients to make soup or stew to the cookware full of water. Some of the elements are Meat, Vegetables, canned food, spices, bread, or cheese.
Take the Cooking pot and fill it with water.

Now add ingredients as per our wish by right-clicking on the cooking pot from the inventory then selecting craft soup or craft stew.

Put the cooking pot in the microwave or Campfire and wait till it is cooked.
Stir Fry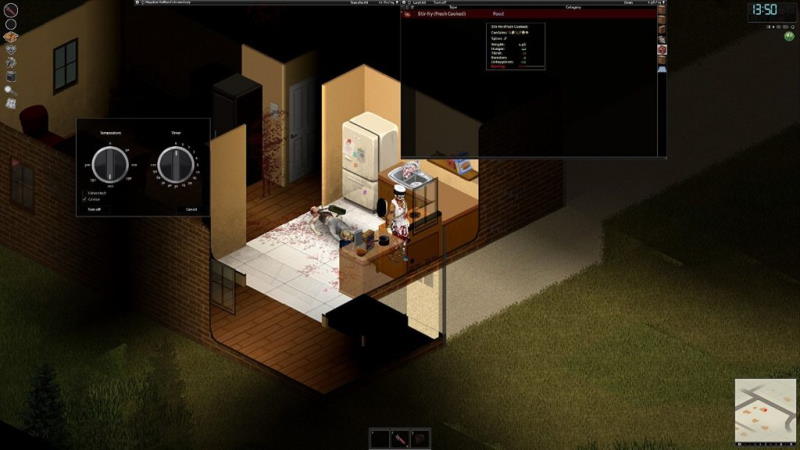 Stir fry is almost the same as the soups and stew. However, you can add up to 6 ingredients to the frying Pan or the grill. Elements include meat, vegetables, canned food, spices, butter, egg, noodles, etc.
Light up the Campfire or turn on the Oven, wait until it reaches the temperature, and then take the Frying Pan or griller.

Now right click on the PanPan or the griller, add the ingredients and wait until it cooks.
Rice or Pasta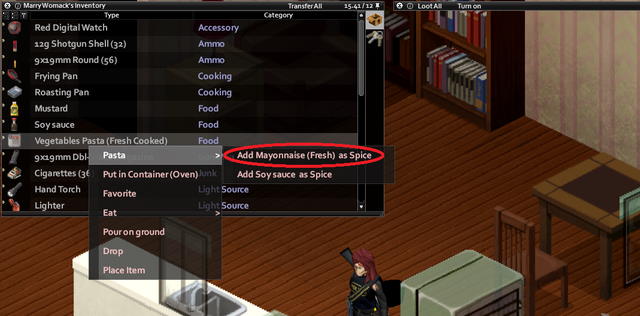 Rice and pasta are also the main items required for our body, and you can add the above ingredients to make them tasty and more efficient.
Take the cooking pot or saucepan and fill it with water.

Then add rice or pasta according to you and add ingredients by right-clicking up to four elements.

Put the cookware in the microwave or Campfire and wait till it cooks.
Salad
Now it's time for some healthy options, and the best food is salads as it requires less time and you can make it in a bowl. In a salad, you can add up to 6 ingredients, and you don't have to cook anything but if you are going to add meat as an ingredient, make sure it is well cooked before adding to the salad bowl.
Take a bowl and right-click on it to add ingredients like cooked meat, vegetable, Salad, spices, etc., and then select create Salad.

Please wait until the process is done and ready in no time.
Sandwich and Burger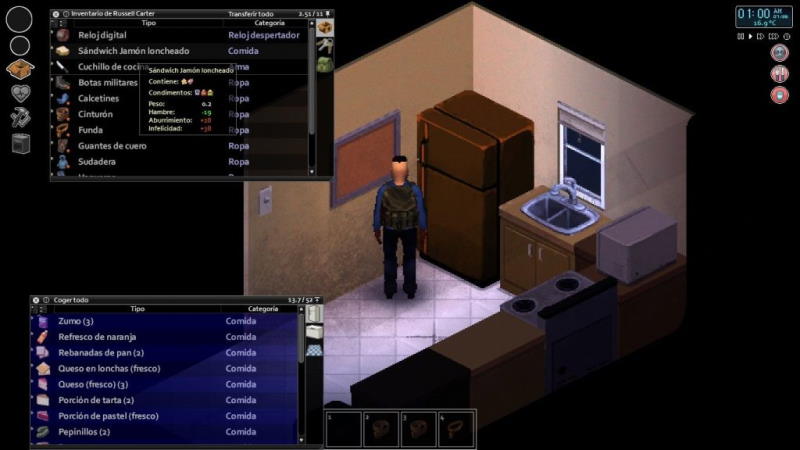 Another recipe that does not require any heat to cook the food. At first, you have to slice the bread with any sharp object. In a sandwich, you have to cook the meat if you want to add it to a sandwich, and for burgers, you can use raw meat as an ingredient as the burger require cooking after preparation.
Pie

In the dessert section, there is a lot that you can do. Yes, we will make the pie, and the process is a bit different from what we learned above. At first, we have to make a dough for the Pie.
Make a dough with flour, water, butter, and salt.

Then take the rolling pin, place it on the baking PanPan, and put the pie dough in the Oven.

Now, right-click to add ingredients (up to four such as Meat, Vegetable, Canned food, Spices).

Wait till it cooks itself after setting the time in the Oven, and after it is cooked, take the sharp object to cut into slices.
Cake
Make a Cake batter using flour, egg, butter, sugar, yeast, and milk in a bowl and mix it to make a cake batter.

Now put the batter in the baking PanPan and then right-click to add ingredients like fruits, honey chocolate, etc., up to four elements).

Now right-click on it and select bake cake on Campfire or Oven.

After that, take a sharp object to cut the cake into slices.
Conclusion
Here are some Project Zomboid cooking recipes that you may like. For more information regarding cooking, you have to select chef occupation when you are building character or find the Good Cooking Magzine Vol 1 that has all the recipes and required information regarding cooking.
You can also search the cooking magazine in the library or the post office where most books and magazines are kept in the game. We hope the above recipes will help to cook something new. Let us know which recipe you like the most in the comment section.