Ready or Not gameplay surprised me in a great way. A new tactical shooter with SWAT roots. The game is blowing up, and people have been playing it non-stop as it seems to be the perfect SWAT game for anyone who is a fan of these types of games. Currently, the game is available as early access for Stream users.
Well, the stable version of the game is still not released; therefore, there are many issues that users may have to face while playing this game. Talking about the recent case, many users reported that the Ready Or Not multiplayer cannot join friends issue. Although fixing this issue is not a big deal, we have mentioned all the necessary fixes here in this guide. So, make your mark and take our lead to fix if Ready Or Not multiplayer cannot join friends issue.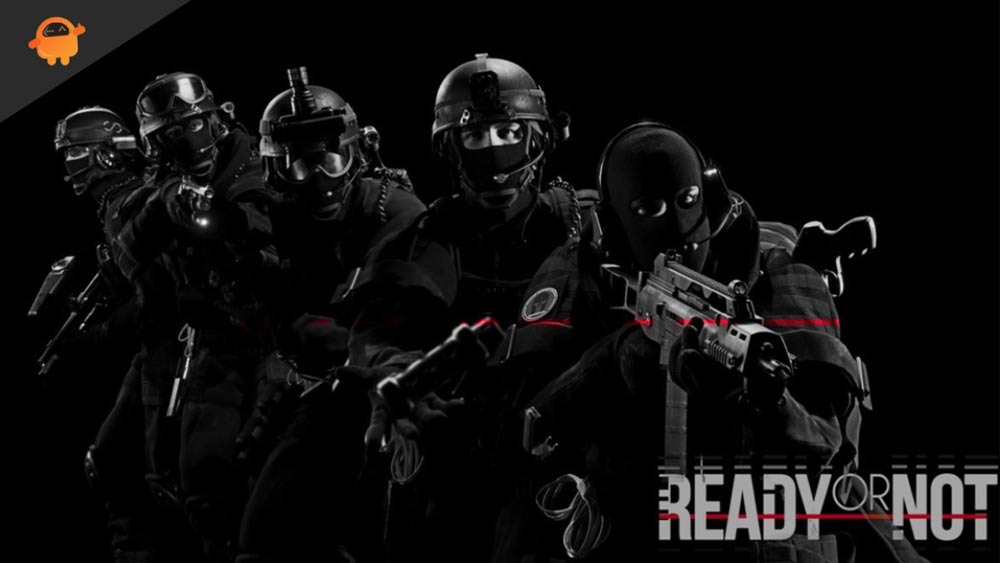 How To Fix Ready Or Not Multiplayer Issue: Not Able to Join Friends
There could be different logics behind this error as it may occur due to a network issue, or the server is down, or due to an older driver or software; we don't know the exact reason behind this. But, we are sure that the methods that we have discussed below will help you fix this issue. Therefore, make sure to follow them step-by-step.
Fix 1: Restart Your Game/Device
The first thing you must try is to restart the game, as it will help your system remove all the temporary bugs and glitches that cause this kind of error. However, if nothing changes just by restarting the game, then we suggest you reboot your system once and give your PC a fresh new start to perform well. Most of the time, the error gets fixed by restarting the devices, and we do not need to do anything more.
Fix 2: Check The Server Status
If, even after rebooting your device, the error won't get fixed, then there are chances that the game servers may be down due to maintenance or any other issue. So, to check if their servers are down or not, you need to verify if there are other players worldwide facing the same error or not.
However, to verify that, you can simply hover to the DownDetector and check if others are also reporting the same. Well, right now, there is no page available on DownDetector for Ready or Not as it is still in the beta phase. Therefore, you can check their official website to get more information regarding this.
Fix 3: Follow Them On Social Media
Although there is no DownDetector page available for the Ready or Not game, there is still a way using which you can keep yourself updated with the latest news regarding the game. Yes, you can simply follow Void Interactive on their official Twitter handle. They regularly post something new regarding their game.
Fix 4: Check Your Internet Connection
Now, there are also chances that your internet connection may be poor, which is why your multiplayer cannot join friends. So, you need to make sure that your internet connection is good enough so that your system is able to connect to the game server.
However, to check if your WiFi or router gives you the proper speed, you can hover to the Ookla Speed tester website and check your connectivity speed. After that, again run the game and check if you can now add your friends in the multiplayer mode of the Ready or Not a game.
Fix 5: Power Cycle Your Router And Modem
Suppose, after checking the internet connection speed of your router or modem, you find that it is not giving you proper speed so that your game is connected to the servers. Then we suggest you fix the slow internet speed issue; you can power cycle your router and mode. To do so, plug out all the wires and cables from your router and modem after turning off the power button.
Then, wait for 20-30 seconds before plugging them in. Now, turn on the power button and wait until the LEDs start blinking again. Once done, again hover to the Ookla website and check your connectivity speed. If you are still getting poor internet speed, contact your ISP provider and ask them to fix the error.
Fix 6: Update GPU Driver
Keeping our GPU drivers is very important as it plays a vital role in performance. However, we generally ignore updating our drivers without knowing the benefits of doing so. Therefore, we suggest you check if there's an update available for your GPU drivers. However, the GPU drivers get updated when you update your Windows automatically.
But, sometimes, it may not be done. So, in that case, we need to check for updates manually. However, to check for updates manually, we need to hover to the Device Manager, expand the Display Adapter tab, and right-click on your GPU manufacturer name. Then, select the Update Driver button and wait until it searches for the update. Once done, it will automatically update it.
Fix 7: Try Disabling Overlay Apps
If you are using some overlaying apps on your Windows PC while playing the game, then we suggest you disable them while playing the Ready or Not as it may not currently be compatible with the game. So, here are the steps that will help you do so:
#1. Disable Discord Overlay
Firstly, open the

Discord

app and click on the Settings icon.

Then, tap on the

Overlay

located under the

App Settings

, followed by the

Turn on

found in the

Enable in-game overlay

section.

After that, shift to the

Games

tab and select

Ready or Not

.

Finally, hit the

Turn off

button located in front of the

Enable in-game overlay

.
#2. Disable Xbox Game Bar
Firstly, open the

Windows Settings

. Then, click on

Gaming.

After that, hover to the

Game Bar

and hit the Turn off

Record game clips, screenshots, and broadcast using the Game bar

option.
#3. Disable Nvidia GeForce Experience Overlay
First, open the Nvidia GeForce Experience app and click

Settings

.

After that, move towards the

General

tab and click on the

Disable

located in front of the

In-Game Overlay

option.
Once done, reboot your system and rerun the Ready or Not to check if the multiplayer is not able to join friends issue get fixed or not.
From Author's Desk
So, that's it from my side on how to fix the Ready or Not multiplayer is not able to join friends issue. We are hoping that this comprehensive guide helped you. You can use our comment box to let us know if you have any questions. Also, don't forget to visit our website for more informational guides.