Reddit is a very popular Social news site, which is crowded with millions of users. It is a very active site, and everyday users post text, images, and links on Reddit. Then people vote the contents, whichever contents get the most vote the contents stay alive on Reddit. User-created boards that create the posts on a subject are called sub-Reddit.
Moreover, there are many communities on Reddit, and most of them are very active. You can also discuss matters with other people on Reddit by continuing a Reddit thread. However, like everything else in this universe, there is always a good side and a bad site.
What if someone has sent inappropriate messages to you on Reddit, or what if you saw an inappropriate post. The first thing you would like to do is to report the user who is posting and messaging inappropriate things.
But how would you do that, even more, if reporting does not work, it is best for you to block that user on Reddit. In this article, we will discuss how to report and block users on Reddit.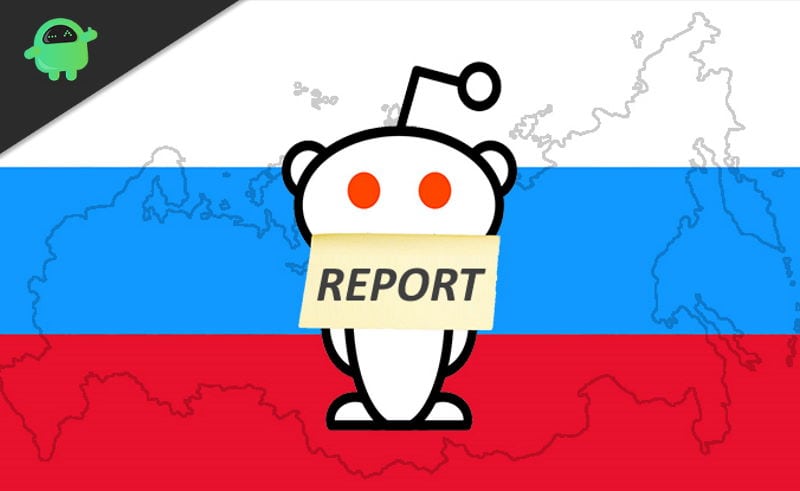 How to Report a User on Reddit and Block Them?
By now, you may have noticed that on the Web version of Reddit, there is the Report option along with Block option. So, if you want to report someone, you can just hit the Report option.
Then you will be redirected to a different page, where you will have to specify why you are reporting. Therefore the selection and give the appropriate options and details and hit the Submit button.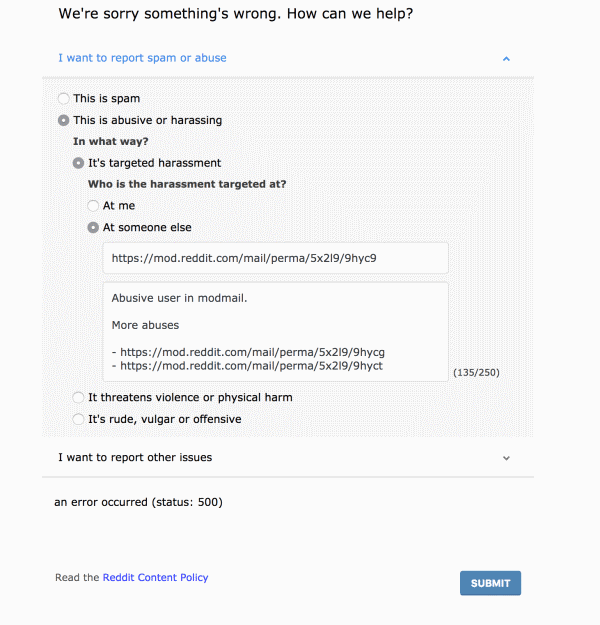 Similarly, if you are using the Reddit app on your Android or iOS device, then click on the more option and select the Report option.
After that, select the appropriate options and details about the user whom you are reporting. Reddit will prompt you, if you want to reach out to the user, you can click on the Yes button if you want to.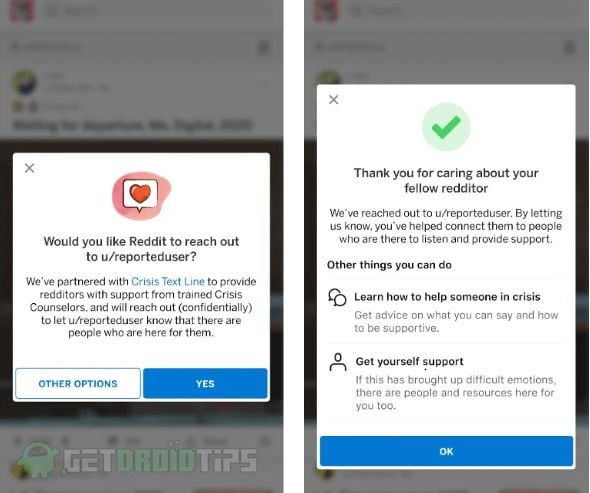 Otherwise, select the Others options button, fill up the necessary details, and lastly, click on the OK button.
Blocking Users on Reddit
People on Reddit discuss and share various kinds of topics, which are personal, intimate feelings, etc. However, sometimes this openness leads to trolls, worse, harassment, underage content, and much more inappropriate things.
If you have encountered such content or discussion on Reddit, then most probably you would like to either block or report the user. Fortunately, Reddit has a reporting and blocking utility, which everyone can use inappropriate time.
Moreover, Reddit has gone through some major changes in these few years, so yes, the system has been updated. Now, if you report someone, Reddit will take action within 42 hours as quickly as possible.

Even more, now, if anyone sends you an inappropriate message, you can directly block them from your inbox. On the web version, there is an option Block User available, and you can click that to block the user. Also, a similar option will be available on every Reddit thread.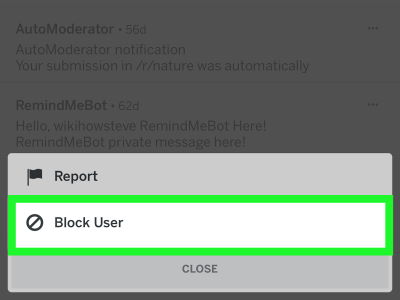 Similarly, if you are using the Reddit app on your Android or iOS device, you can hit the more option and select the Block User option.
Conclusion
To block someone on Reddit, either on inbox or on a post, click on the block option. If you are using a mobile app, then first you will have to click on the more option and then select the Block option to block the user.
To report a user on Reddit, click on the Report user option besides the Block user option if you are on the web version. Then select the appropriate options and give the necessary details and submit the report.
Always report inappropriate content on the internet, especially Reddit and other social media websites. After all, it is a social network and people like you and me help a lot by reporting in-appropriate people and content.