It is a similar game as its name sounds, but instead of being a standard turret and guns game, developers did a really cool job to give it an anime-based character game look. It's a perfect crossover of anime in Roblox for various platforms like Android, PC, iOS devices, and Xbox. In this game, some featured anime characters like Naruto, DBZ, My Hero Academia, One Piece, and many more fight like a team to defeat the waves of enemies. This is cooler than you think, however.
Meanwhile, there are some redeemable codes that you can use to unlock in-game rewards such as Gems, Gold, and EXP. But, currently, it seems like not everyone knows about these Roblox: all-star tower defense codes list (2021). That's why that makes me feel to bringing up a guide on all the redeemable code that is active and inactive in the game. So, let's get started.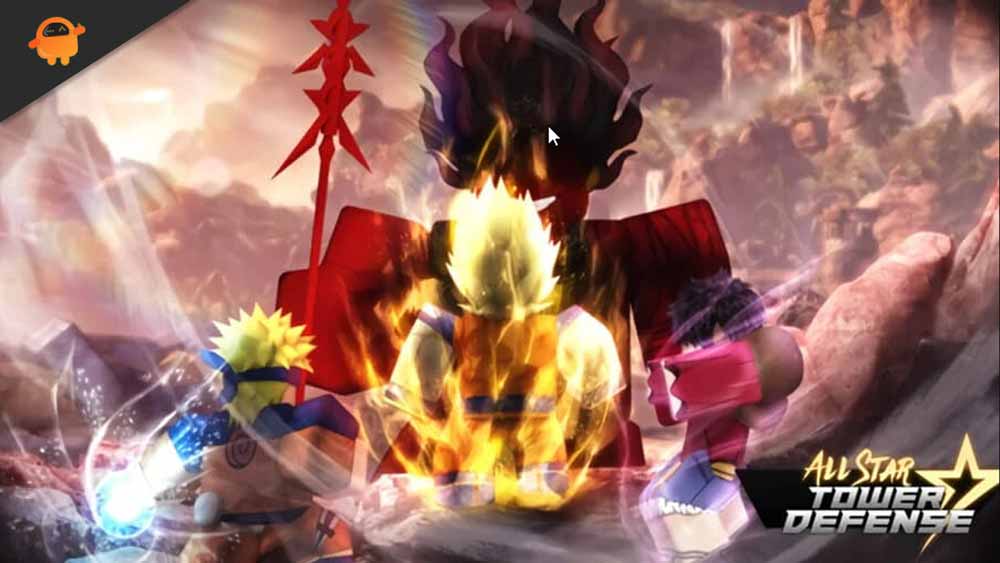 Roblox: All-Star Tower Defense Codes List (2021)
Although there are only a few codes that you redeemable currently because most of them are get expired, we still have to describe them all. So, here is the list of codes that you can redeem in Roblox all-star tower defense.
4thofjulyupdate– Active: Gives you 250 Gems along with 250 Gold and 3 EXP
howareyoutodaymyfriendo – Active: Gives you 175 Gems (NEW)
NAVYXFLAME4CODE – Active: Gives you 150 Gems
fruitysubmore – Random Reward
Expired Codes That You Have Missed
hallowten
Sub2Smeltzer
sub2shadownetwork
Sub2Aricku
ilikeshirafune
Noclipso
whoisthebestguy
sub2razorfishgaming
subtokelvingts
codesuperrawr
sub2terrabl0x
likeandsubcribe
nanoislandbaby
gamerelease
superposition100
lesgolesgoyuuh
supertime
biggerthanlife1
fruitgame
600klikes
updatejune2021
addnewunitstobannerfix
fruit
2021memorialday2021x
Update53021
Lovetobrazil
diamondnowina
Many other codes are already get expired. So, this means that you have only four options of redeemable codes. So, without getting more delay, immediately redeem these four codes as we never know when they will get expired. Meanwhile, if we see the history of developers, then with every new code, they remove an old code.
So, that's it for this article. We hope this article helped you to successfully redeem the codes and get rewards. If you know any other redeemable code currently active but we forget to mention in the above list, let us know in the comment box. Also, if you get a Roblox, join error code 524, you do not have permission, then click here to fix it. Furthermore, check out the website regularly for more tech and gaming content.