Roblox is a powerful online gaming and game creation platform developed by Roblox Corporation. Users create their games and play other games from other developers as well. The best part is that it's available on almost every platform across mobile, PC, and Xbox. However, some players are experiencing Roblox Join Error 524 'You do not have permission while trying to join a VIP server.
Also Read: How to Fix Roblox Error Code 272
The particular error code says, "Not authorized to join this game (Error Code: 524)" which is also known as 'You do not have permission'. No matter in which user mode you're playing and trying to get into any servers, this specific error appears a lot. The main reason behind such an issue is the Game VIP. Another reason may be the Roblox app for both PC and mobile devices.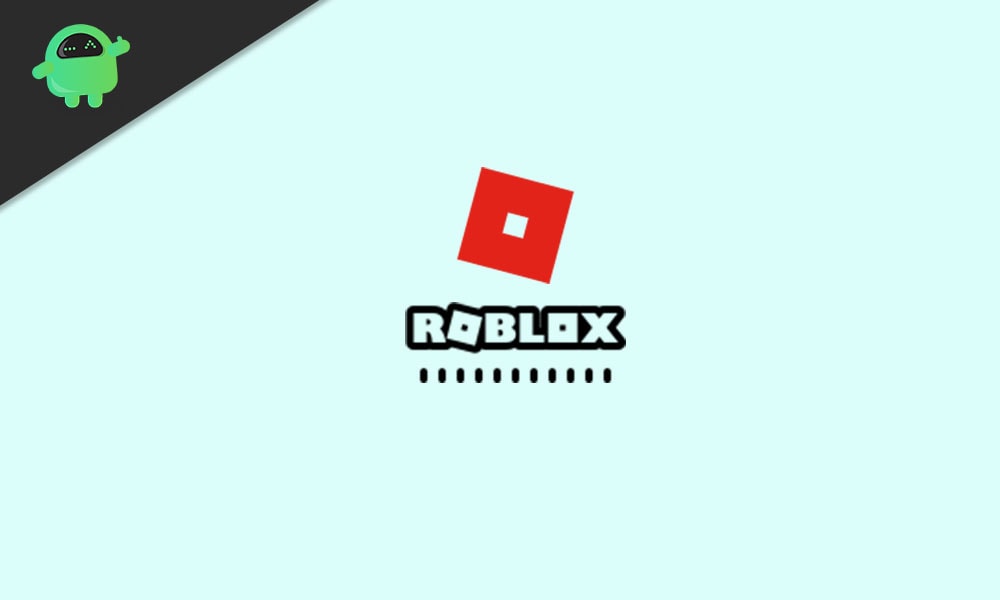 Fix: Roblox Join Error 524 'You do not have permission'
Luckily there are a couple of possible workarounds mentioned below that you can follow. So, without further ado, let's jump into it.
Note: Keep in mind that it's not an internet connection issue at your end. However, if you want, you can always cross-check your network configuration and status manually.
1. Get Joining Invitation from Friends
If you're able to join the VIP server on any of the Roblox games by using the invitation from any player then you should try playing your favorite game like this. Some of the players have already mentioned that getting a direct invitation to join a VIP server is really helpful. To do this:
Open Roblox > Go to 'Settings' > Choose 'Privacy settings'.
Scroll down to the tab 'Who can invite me to a VIP server'.
Next, make sure to select 'Everyone' and hit 'OK' to save changes.
Then search for the usernames of players who're playing the particular game or your friends.
Now, make sure to invite a specific person and wait until they accept your invitation request.
Finally, hit on 'Join game', and check if that helps you or not.
2. Start a New Server for any game
Well, starting with a new server on your Roblox game with a VPN may help you to fix such an error. It'll be nice to have a private server which means you can only invite to play with you whoever you want. To do so:
Open the Roblox player > Head over to the game section.
Select the game that you want to play > Go to the Chat option.
Now, make sure to invite at least 05 friends.
Then try joining the game while leaving the game party at the same time.
3. Check Roblox Service Status
It's most common for Roblox players that they can experience server-related issues in most cases. The chances are high that if there is an issue with the server outage then you may face connectivity problems such as joining the server.
Whereas some of the specific Roblox players may also encounter issues because of getting banned or the account isn't older than 30 days. To check the server status, you can directly visit the third-party Roblox Down Detector website to get all the real-time info.
At the time of writing this article, we can see that there are some issues with the Roblox servers that most of the players are facing server connectivity, log-in, and website-related issues whatsoever.
However, if you're not seeing any kind of major server outage issue whenever you check it, then you should head over to the next method.
4. Check if your account is active or not
It may also possible that your Roblox account is either temporarily disabled or banned for some terms violation. If you also feel the same then you should check whether you're banned from any specific game server or not.
Keep in mind that if your account is banned for any server then it won't be unbanned by you or Roblox. But at least you can try joining any other server or create a new one if you want.
5. Change the IP address
Try changing the IP address on your computer to refresh the configuration because sometimes it may happen that you can experience issues with the network connection due to a corrupted DNS cache or Winsock catalog. To do so:
Open the Start Menu > Type Command Prompt and open it.
If prompted by UAC, click on Yes to grant admin privilege.
Now, copy and paste the following command line then hit Enter to execute it:
ipconfig /flushdns
Then execute the following command:
netsh winsock reset
Once done, close the cmd window > Open Control Panel from the Start menu.
Click on Network and Internet > Go to Networking and Sharing.
Select Change adapter settings > Right-click on the active network.
Then click on Properties > Double-click on Internet Protocol Version 4 (IPv4).
Click on Use the following DNS server addresses > Type 1.1.1.1 as the Preferred DNS and 1.0.0.1 as the Alternate DNS.
Click on OK to save changes.
This will basically make your IP address static. However, if you're already using the IP address as a static one then make sure to select 'Obtain DNS server address automatically'.
6. Clear Browser Cookies and Cache
If you're using the Roblox web version on your browser then the chances are high that you're experiencing the Join Error 524 'You do not have permission' due to the outdated or corrupted cache data or cookies on your browser. To fix the browser cache and cookies issue:
Open Chrome web browser on your PC > Click on the Menu (three vertical dots icon) from the upper right side.
Now, hover over the More tools field to expand the drop-down list.
Click on Clear browsing data.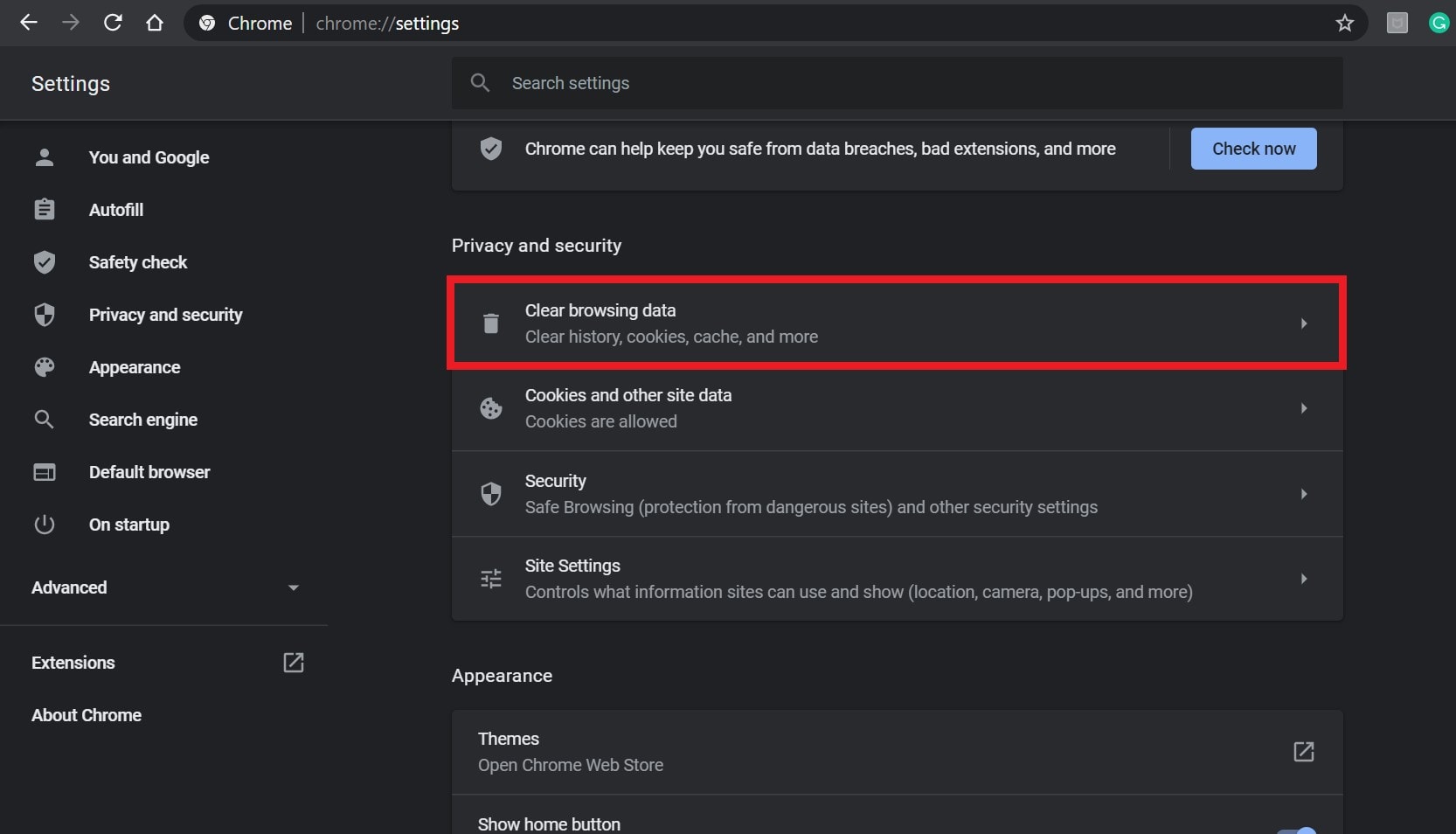 Next, under the Basic tab, select the Time range according to your preference.
Then click on the checkbox of Browsing history, Cookies and other site data, Cached images and files to select them.
Finally, click on Clear data.
Once done, restart your Chrome browser, and check whether the problem has been fixed or not.
7. Disable Ad Blocker
Disabling the ad blocker may help you to completely fix such an issue because it may block Roblox gameplay or join into the server in some scenarios. Most of the ad blockers assume that Roblox is an ad service and that's they tend to prevent its ongoing connections whatsoever.
So, if you're using an ad blocker application on your device or on the web browser then make sure to disable the ad blocker completely to check for the issue again.
8. Reinstall Roblox
If the Roblox Join Error 524 'You do not have permission' is still bothering you then try uninstalling and reinstalling the game completely. This should fix the particular problem in most cases. To do this:
Head over to the Start Menu and search for 'Uninstall a program'.
Now, scroll down the list of installed programs and find out 'Roblox'.
Then click on it to select and choose 'Uninstall'.
Follow the on-screen instructions to complete the removal process.
Once done, make sure to go to the official Roblox website and download/install the specific game by clicking on 'Join' that you've uninstalled recently.
Finally, try joining the Roblox server again to check for the issue.
9. Contact Roblox Support
If nothing seems working for you, try contacting Roblox Support to get additional help.
That's it, guys. We assume this guide was helpful to you. For additional queries, you can comment below.