If you're using Condor Plume L1 Plus or planning to buy it, this guide is for you. If you're an advanced user or a developer who customizes, flash files quite often and now want to root your device, you have to follow this guide properly. Here in this article, we will share with you Easy Method To Root Condor Plume L1 Plus Using Magisk [No TWRP needed]. We will use the Magisk by patching the stock boot image file and flashing to the device boot partition. Additionally, we have also shared the download links, installation steps, requirements, etc.
You will require to download the patched image file from Magisk Manager and flash it manually. In order to do this, your device bootloader should be unlocked at first. By rooting your device, you will get a superuser or administrator access on your system and sub-system. So, you can easily customize, change, or edit system files/apps according to your preference. Let's take a look at the process to Root Condor Plume L1 Plus Using Magisk.
What is Rooting?
Rooting for Android device means access to the root directory of your android mobile system. It will give you the superuser access as an administrator to use your device over an Android subsystem and system apps. It's quite similar to the jailbreaking. Without rooting your Android handset, you can't change/edit/delete system files or apps easily. Most of the advanced users or developers perform rooting access for customizations and modifications. This isn't necessary if you're a normal user.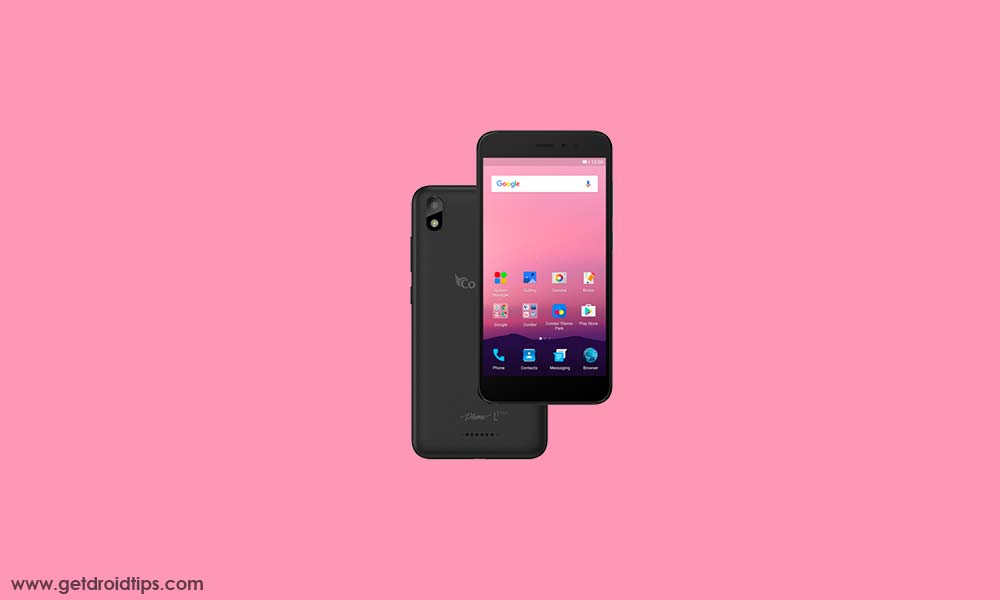 Though sometimes improper rooting may brick your device or void your device warranty as well (if applicable). But it will give you the superuser power and access to change or edit the system settings, themes, icons, install other mod files, Xposed modules, and more.
Now, let's take a look at the rooting advantages.
Advantages of Rooting:
You can get access to all files on your Condor Plume L1 Plus, even the files which present in the root directory of your phone.
You can increase the performance of your device by overclocking.
By rooting you can increase battery life by underclocking device.
Uninstall Bloatware on Condor Plume L1 Plus.
You can block Ads on any applications like any Browser, YouTube, pop-up ads, skippable ads.
By Rooting Condor Plume L1 Plus, you can View, Edit, or Delete any system file inside the root directory.
You can install the Xposed Framework and Xposed module support.
Steps To Root Condor Plume L1 Plus via Magisk
First of all, you should unlock bootloader on Condor Plume L1 Plus. After doing that you can continue with the next steps mentioned below.
Disclaimer:
Unlocking the device bootloader and installing root will void your device warranty (if applicable). The bootloader unlocking process will also delete all the device internal data as well. So, make sure to take a complete backup of device data at first before doing anything. We're at GetDroidTips will not responsible for any kind of bootloops or crashes or any damage to your device while/after following this guide. Proceed at your own risk.
Please Note:
After Rooting, it may void the warranty of your phone.
Rooting will block the official OTA updates.
Download Stock ROM and Extract the Boot Image
You have to download all the required files and tools from the links below.
Once you have downloaded the exact firmware file based on your device model number, you can extract the boot.img file to patch it via Magisk manager app.
Pre-Requirements:
This guide is for Condor Plume L1 Plus model only. Don't try it on other devices.
Make sure to take a complete backup of the device data (No Root).
Charge your device up to 50% at least for a smoother process.
You will require a Windows/Mac PC/Laptop and a USB cable.
Unlocking the device bootloader is a must.
Steps to Extract and Patch Boot Image using Magisk
First of all, download and extract the ROM to your PC.
Attach your device via USB cable and copy only the boot.img file from the extracted folder to your device storage
Launch Magisk Manager. When a popup appears asking to install Magisk, select INSTALL and choose install again.
Tap on "Patch Boot Image File".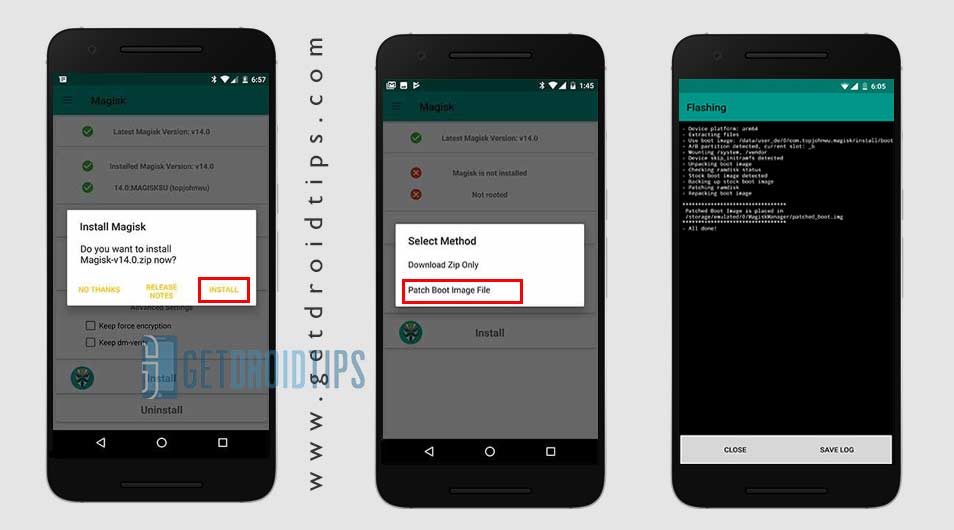 Navigate to internal storage and select your phone's boot image that you transferred earlier.
Wait for a couple of seconds. Magisk will start patching the boot image.
Once the boot image has been patched, copy the "patched_boot.img" from the internal storage and replace it in the ADB fastboot extracted ROM folder on your PC.
Now you can follow the second step to flash the patched boot image file.
Steps To Install the Patched Boot Image on Condor Plume L1 Plus
Check out the link given below for a full guide on how to install the patched boot image on any MediaTek device.
Guide to Install Patched Boot Image on MediaTek Handset
Please Note:
If the above mentioned method doesn't work on your Ergo V551 Aura, then try to do it via ADB & Fastboot method.
We assume that you have already downloaded the ADB & Fastboot tool from the link given above.
Now, extract the ADB fastboot tool, then move the patched boot image into the same folder.
Hold the Shift key and right-click on the mouse to open the command window.
Next, enter the following command and press enter button in order to flash the "patched_boot.img" to install Magisk and root your Android device:
fastboot flash boot patched_boot.img
For devices with A/B partition system, use the following commands and hit enter:
fastboot flash boot_a patched_boot.img

fastboot flash boot_b patched_boot.img
Please replace [

patched_boot.img

] with the name of the boot image file you downloaded followed by the .img extension.
The flashing process will begin. Once completed, type the following command and press enter:
fastboot reboot

Steps to Verify the Systemless Root Access on your device
Download and install the Magisk Manager app APK file on your device and open it normally.
In order to verify that you have enabled the systemless root on your device, check the top of the screen. If you see all option with Green Tick mark that means you've successfully rooted your device and bypassed the SafetyNet feature.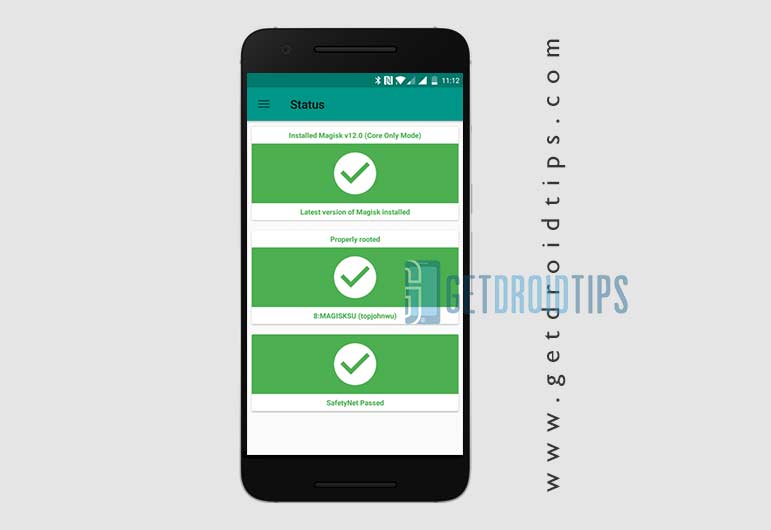 That's it. We hope that this guide is helpful to you and you've successfully enabled root access on your device. If you've any queries, feel free to ask in the comments down below.