Stardew Valley is a simulation role-playing video game developed by Eric "ConcernedApe" Barone. The game was initially launched for Microsoft Windows but later released for all the major platforms, including Android, iOS, Play Station, Xbox One, and Nintendo Switch. In this classic game, the player takes the role of a farmer and thus farms for crops and various other things that are funky and entertaining.
Now the players of Stardew Valley are a bit confused about crafting a Scarecrow. They do not understand the use of it and where they can place it to get the maximum benefit. So today, we will discuss the use of Scarecrow and the various other attributes associated with this.
Also Read: Stardew Valley: Sebastian Gifts List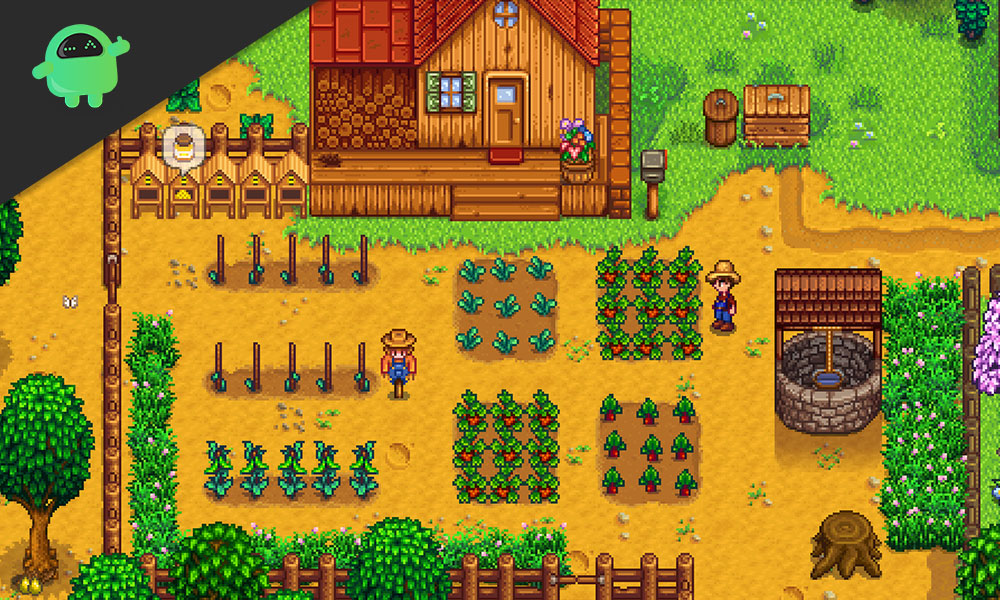 Scarecrows and their Range
As you already know, scarecrows are used to keeping crows away from a farm. Just like that, Scarecrows in Stardew Valley are used for the same purpose for keeping the crows away that eat the crops. Scarecrows are not needed for crops that are grown from Wild Seeds as crows do not attack them. You can start crafting for scarecrows from Farming Level 1.
Range
A scarecrow will usually protect the farm surround a circle of 248 spaces. This means eight spaces in each, north, south, east, and west. As well as six spaces to the north-east, south-east, south-west and north-west. In simple words, we can say it will protect an area of 17×17, excluding ten spaces on each corner.
Also Read: How to Get a Rainbow Shell in Stardew Valley?
Rarecrows
Rarecrows work just the same way as the Scarecrows; just they change the overall look of the farm. The funniest thing is, there is an Aliencrow on which you cannot put a hat, and on the other ones, you can place. However, there are 8 Rarecrows. When you craft the 8th Rarecrow, you will receive a letter with a recipe for a Deluxe Scarecrow
All Scarecrow Tips and Tricks
Now we will show you all the available details of the Scarecrow in tabular data, which will help you in a better understanding of the Scarecrow and its crafting tips.
| | | |
| --- | --- | --- |
| Serial Number | Image | How to Get |
| 1 | | Regular Scarecrow you will get this with completing Level 1 Farming with some woods and fiber |
| 2 | | You can purchase this at the Stardew Valley Fair for 800 Stars |
| 3 | | You can purchase this at the Sprit's Eve for 5000 gold |
| 4 | | You can buy this at the casino for 10,000 |
| 5 | | You can buy this at the Travelling Cart randomly during the fall season for 4000 gold |
| 6 | | You can buy this at the Flower Dance for 2500 gold |
| 7 | | You can buy this from the Dwarf for 2500 Gold |
| 8 | | You can buy this by donating 20 Artifacts in the Museum |
| 9 | | You need to donate 40 items in the museum in order to make this purchase |
| 10 | | This is the Deluxe Scarecrow. You have to craft all the Rarecrows (9). Then you will receive a letter from a bird to build this Scarecrow |
Wrap-Up
This was a Scarecrow guide for the game Stardew Valley. We hope this guide was helpful to you. If you have any queries or feedback, feel free to comment down below with your Name and E-mail ID. Likewise, check out our iPhone Tips and Tricks, PC tips and tricks, and Android Tips and Tricks for more such tips and tricks. Thank You.