Android users did wait for a couple of months to get the stable Android 12 especially Pixel device owners and it seems that the user experience on the latest Android iteration isn't that smooth what was expected. Even after pushing a couple of developer previews and public beta builds of Android 12, there are plenty of issues or bugs still present. Meanwhile, plenty of users is encountering the Screen Timeout Not Working issue after the Android 12 update.
Recently, Google has rolled out the latest December 2021 patch update for its eligible Pixel devices including the new Pixel 6 and Pixel 6 Pro models. Though this update brings tons of improvements and bug fixes for the Android 12 system on Pixel devices, the chances are high enough that you're getting several major issues whatsoever. As per multiple reports on the Pixel Phone Help forum, the screen timeout issue is appearing after installing Android 12.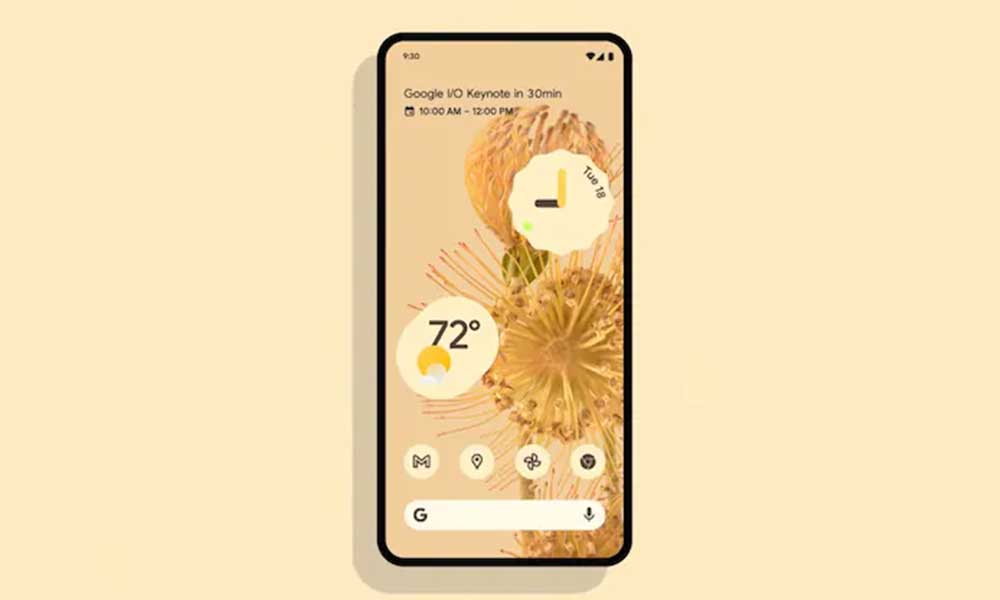 Fix: Screen Timeout Not Working After Android 12 update
It seems that the screen isn't turning off automatically whatever timeout is set on the device. It's happening after installing Android 12 because there was no issue with the screen timeout on Android 11 whatsoever. Generally, if you've set the screen time on your device for 15 seconds or higher, the screen will automatically turn off after the set time in idle mode. But the Android 12 bug is triggering such an issue that needs to be fixed by Google quickly.
In that scenario, affected Android 12 has to manually press the power button to turn off the screen which is irritating and inconvenient too. Although clearing the device cache partition or rebooting the handset may fix the issue initially, it comes back again which is frustrating for sure. Whereas some unfortunate users are continuously getting the problem.
Read Also: Fix: Pixel 6 and 6 Pro Not Charging Using Wireless Charger
You should at least try clearing the 'Settings' and 'Settings Services' app then reboot the device to check for the issue again.
Head over to the Settings menu on your device > Go to Apps (Manage Apps or Apps & Notifications).
Now, locate Settings and tap on it to open App Info.
Tap on Storage > Tap on Clear Cache.
Do the same steps to clear the cache of Settings Services. Once done, restart the handset to apply changes.
One thing needs to be mentioned that if any application page is opened or even if the device settings menu is opened, the screen timeout mode doesn't work in the idle mode. Sadly, there is no permanent fix or workaround available yet. We'll have to wait for the official fix until Google releases it.
That's it, guys. We assume this article was useful to you. For further queries, you can comment below.