If you're experiencing issues with your Vivo V11 smartphone, such as lagging or a bricked device, flashing the stock ROM could be the solution. This process is similar to performing a factory data reset on your device running on the stock ROM.
Vivo V11 is a budget Android device that runs on the MediaTek chipset. While Vivo makes some of the best budget Android devices, they are not without their flaws. However, following this simple guide, you can easily download and install the stock ROM flash file on your Vivo V11.
Flashing the stock ROM is a great way to fix issues that you may be experiencing with your device. Whether you've encountered lagging or have tried rooting your Vivo V11 but ended up with a bricked device, flashing the stock ROM can help resolve these problems.
Overall, the process is straightforward to follow and can be an effective way to restore your device to its original state.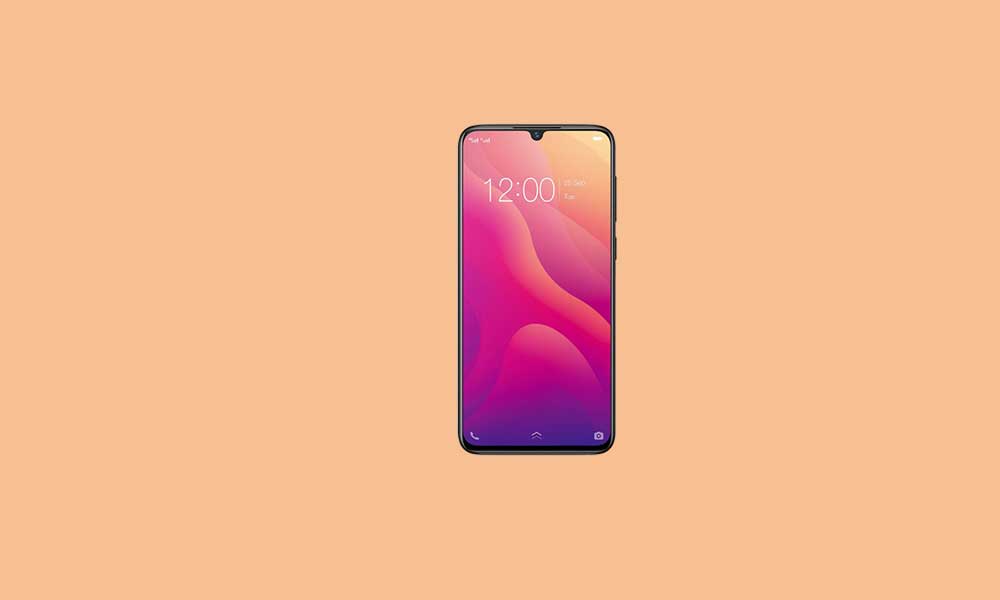 How to Flash Stock ROM File on Vivo V11 PD1813F
In this guide of GetDroidTips, we have mentioned some really easy steps to Install Stock ROM on Vivo V11. This guide is not at all difficult to follow and is written in beginner's friendly language. You need to follow the guide in order. Here is how it goes: First, you need to download the firmware file and the Smartphone Flashtool for the Vivo V11 on your PC or Laptop.
Once that's done, you want to look at the prerequisites section to confirm that you have all the prerequisites required to Install Stock ROM on Vivo V11. Once you have all the prerequisites, you can follow each step carefully to Install Stock ROM on Vivo V11. Let us now look at the Advantages of Installing Stock ROM on your Vivo V11. Should we?
Advantages of Installing Flash File
There are several advantages to installing a stock ROM on your device. Some of these advantages include:
Stability and Performance: Installing a stock ROM can help to improve the stability and performance of your device. Stock ROMs are optimized by the manufacturer for the specific hardware and software of the device, ensuring that it runs smoothly and efficiently.
Security: Stock ROMs come directly from the device manufacturer and are usually the most secure version of the operating system. They often contain the latest security patches and updates, protecting your device from vulnerabilities and exploits.
Warranty: If your device is still under warranty, installing a custom ROM may void it. Installing a stock ROM ensures that your device is running the software that it was designed to run, keeping your warranty intact.
No Bloatware: Many stock ROMs come with minimal bloatware, which can help to free up storage space on your device and improve performance.
Regular Updates: Manufacturers often release regular updates to their stock ROMs, providing new features and bug fixes to improve the user experience.
Overall, installing a stock ROM can help to improve the performance, security, and overall experience of using your device.
Firmware Details:
Gapps File: Included
Device Supported: Vivo V11 PD1813F
Product Model: Vivo 1806
Tool Supported: SP Flash Tool
Processor: MediaTek MT6771
Android OS: 10
New Update: PD1813F_EX_A_8.70.21
Download Flash File:
Steps to Install Stock Firmware on Vivo V11
Now, before we get straight to the Steps to Install Stock Firmware on Vivo V11, let us take a look at some of the prerequisites.
Prerequisites
Once you have the prerequisites, you can proceed to Instructions to Install Stock ROM on Vivo V11.
It's important to note that following any firmware guide, including those provided by GetDroidTips, carries a risk of potential damage to your device. This could be internal or external damage, such as bricking the device, loss of data, or other issues.
Therefore, it's important to take appropriate precautions and ensure that you have a backup of all important data before installing the firmware on your device. Additionally, it's recommended that you have a basic understanding of the firmware installation process and have access to appropriate tools and software.
Please note that GetDroidTips will not be held responsible for any damage that may occur to your device during or after following any firmware guide provided by us. You are responsible for proceeding with caution and taking all necessary precautions to protect your device.
Instructions to Install
Here are the instructions you need to follow to install the firmware file on the Vivo V11 :
Guide to Install Stock ROM using SP Flash tool
Guide to Install Stock ROM using SP Flash tool – Video Tutorial
So that's it, guys; this was our take on How to Install Stock ROM on Vivo V11 [Firmware Flash File]. We hope that you found this post useful. Let us know what you guys think about it in the comments section down below.