To find a great sofa isn't an easy task in our days when you have so much choice and possibilities. You start searching through the internet scrolling through articles like "how to choose sofa" and "what sofa will be perfect for you". All these endless best-lists of the sleeper sofas of the year are tiring and exhausting. And you can't be sure of the product that you want to choose and then you see in the multiple TikToks a sleeper sofa that seems to be quite comfortable. It's quite large, it has storage and it can transform into a sleeper, the only problem is that you can't find it anywhere. Because not only you paid attention to it- it is a sold-out now.
But should it be a problem for you? Our answer is no because this sofa despite its widespread popularity isn't the only one of its kind in the market. And New York Furniture Outlets can provide you with a large assortment of analogic sectional sofas that don't lose in quality in comparison to this one.
For your relief, there are a lot of look-alikes that can even vary in upholstery color, material, and design style for more compatibility with different interior designs.
Furniture of America "Foreman" collection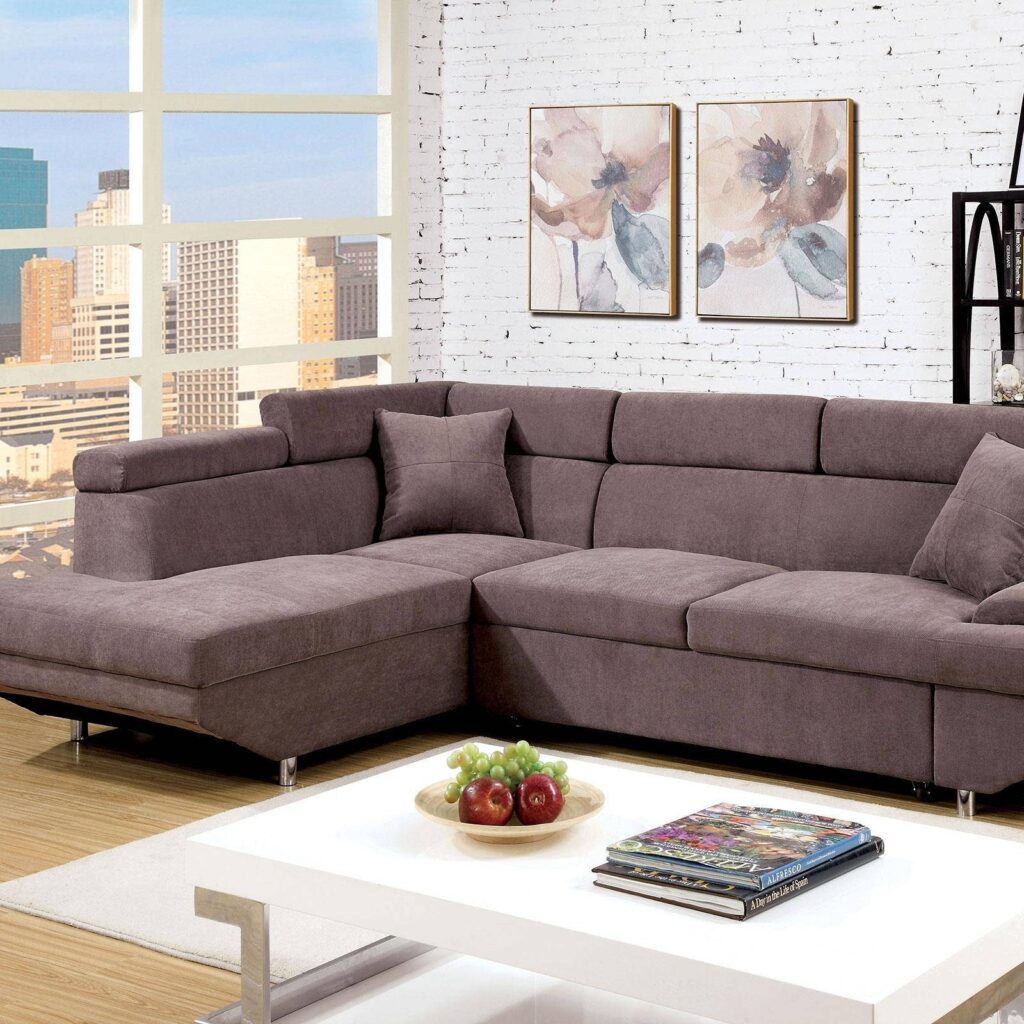 This grape-colored sectional sofa features flannelette upholstery that is highly pleasant to the touch and in combination with the plush seats, it is perfect for a relaxing evening. Adjustable headrests are small details that can change all your experience. And despite the fact that it doesn't have storage it has a pull-out sleeper that will be perfect if you will need more sleeping places. Chrome legs make a distinguished shimmering accent to all its smooth colored and shaped design.
2.Acme Furniture "Lloyd" collection.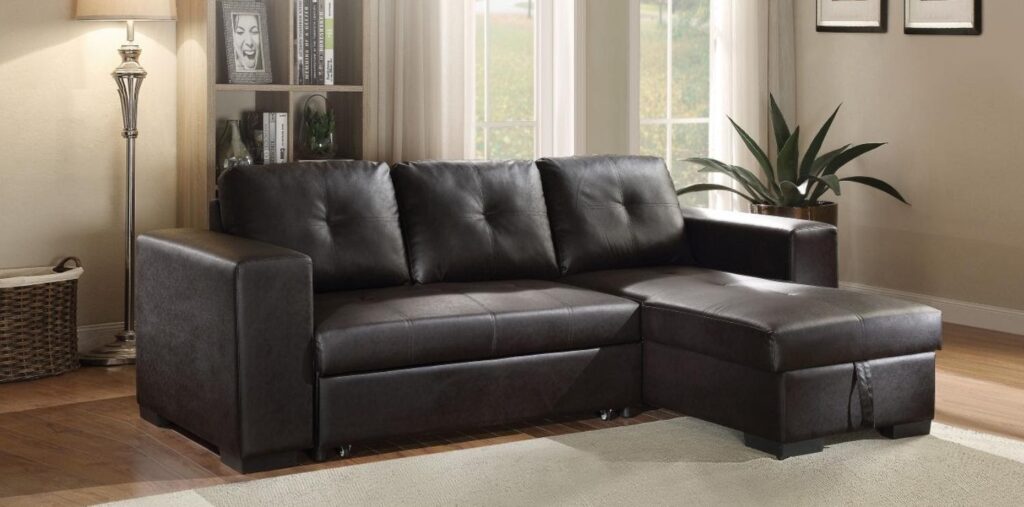 This contemporary designed sectional sofa has interesting details that don't seem so obvious at the first sight. But first things first let's take sight of the design features. Black eco-leather upholstery with the warm brown tint looks fascinating on the curved and geometric shapes of the sofa. Its corner design will fit perfectly in small rooms and also will look good in the center of the large room.
This sectional secret is in its multifunctionality. While it looks like a standard sofa it still features storage space and a pull-out bed just like the TikTok sofa. It can be used as a sleeping space and also it can be just a stylish sectional in your room at the same time.
3.J&M Furniture "Jenny" collection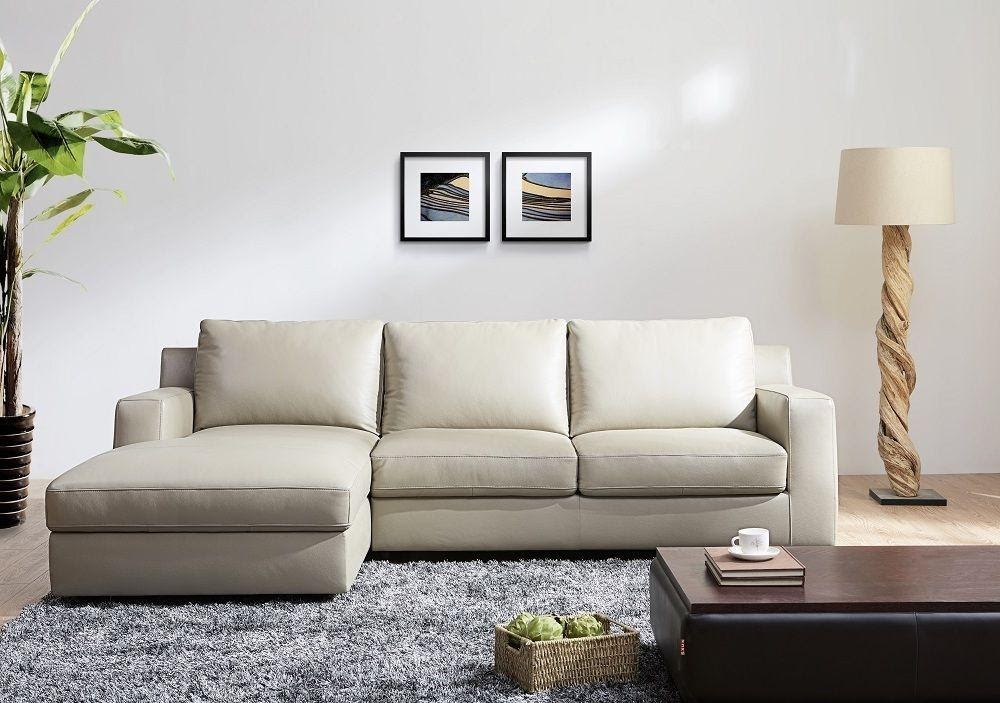 This sectional is one of the most similar to the TikTok sofa models. But it is even better because it features premium leather upholstery in the creamy beige color that is the representation of the luxury itself. Premium leather is one the strongest and most durable upholsteries and also it has this specific leather grain that can't be replaced by any other materials.
This sectional features rounded corners that add coziness to its chic appearance. Adequate storage space with the gas-lifted mechanism will be quite in handy for you in the future. As well as displaying bed.
4.Furniture of America "Demi" collection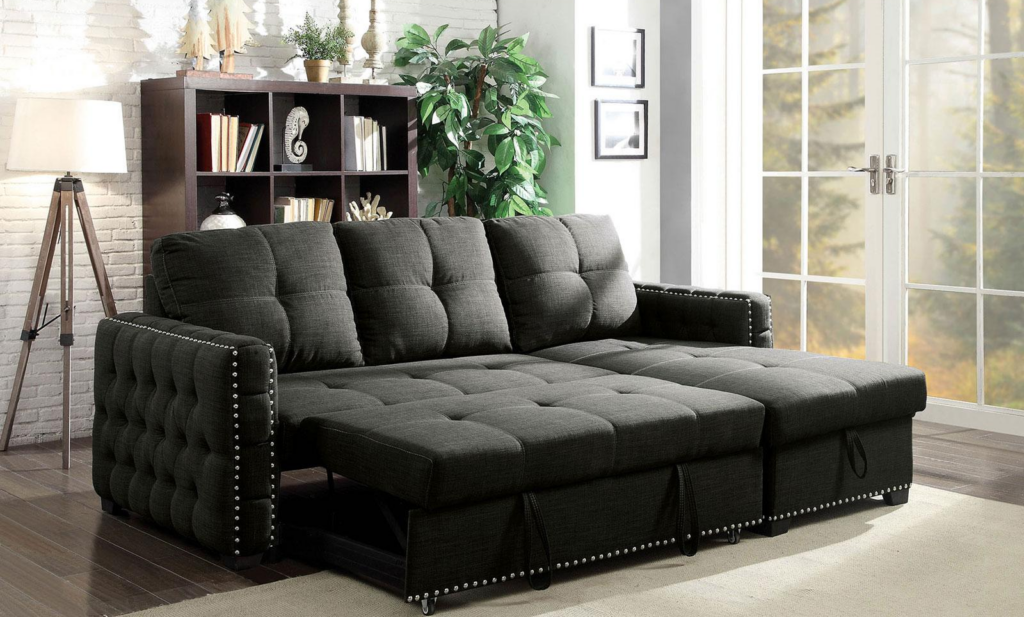 This transitional style sofa combines classic and modernity in its design. Button tufted cushions and armrests will add coziness to your ambiance as well as rounded corners. Linen-like fabric in black color not only looks soft it also feels to touch very pleasantly. Nailhead accents that accentuate the sofa's geometric shapes are seamless but they add this final contemporary flair to the composition.
The sofa features a sleeper as you can see in the photo, and also a storage space hidden in the chaise.
5.J&M Furniture "Taylor" model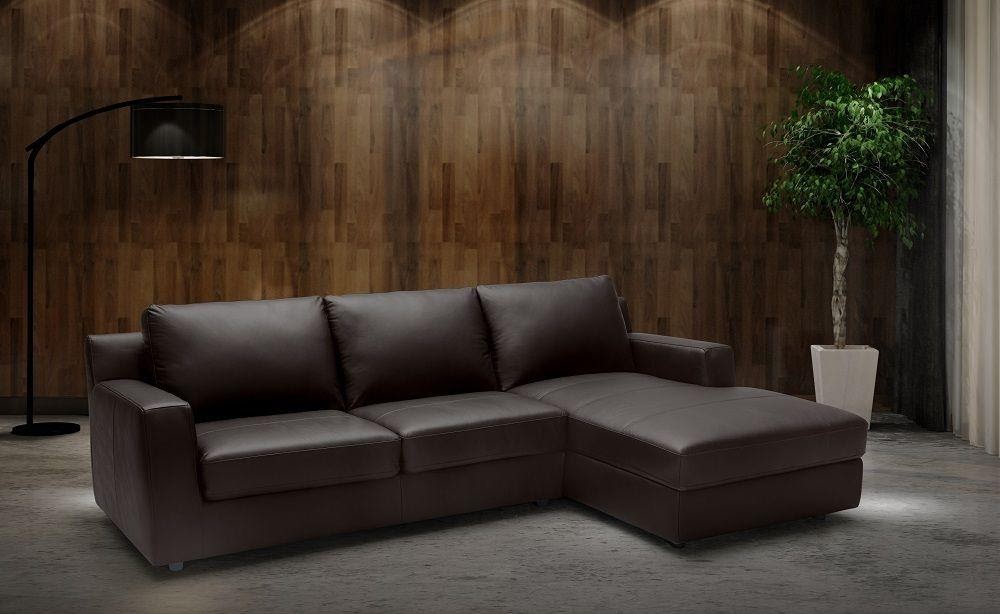 This sophisticated sectional sofa is elaborated in the contemporary style. It features smooth lines and elongated shapes that can enhance any interior. Premium leather upholstery in the warm chocolate color will make your interior look luxurious. Also, this type of leather as it was said previously is highly qualitative and durable. Smooth to the touch and elegantly looking it will serve you well for years.
But this high-end sectional is not only a stylish element it is also highly practical thanks to the storage space and bed it displays. The modern and elegant look combined with the functionality-what can be better than this?