Today's advanced technology has brought us near to the tools which help us to customize our smartphones according to our needs. There are a plethora of users out there who right way root their device the next day after its purchase. People want maximum performance which the stock OS may not provide as per their needs. Now, when we talk about customizing devices, this means we necessarily have to tweak the under-the-hood settings of the phone. One important aspect of the tweak is unlocking the bootloader. In case you want to root your phone, install a new custom ROM or recovery, it is a mandatory requirement that you unlock the bootloader. So, today we will discuss how to unlock bootloader on Xiaomi Redmi 8 and 8A.
Device Overview
It's important that we talk a bit about the device before moving ahead with the process. Redmi 8 is a dual-SIM smartphone launched on the 1st week of October 2019. It has a display of 6-inches with a resolution of 720 X 1520 pixels. Xiaomi Redmi 8 gets its power from a Qualcomm Snapdragon 439 chipset. The phone offers 3 GB of RAM and 32 Gb of inbuilt storage which is expandable up to 512 GB with SD-card. This phone runs Android 9.0 Pie-based on MIUI 10. It supports fast-charging as well. It comes with a 5000mAh battery(non-removable). Redmi 8's camera setup brings 12+2 MP dual rear cameras followed by an 8-MP front camera.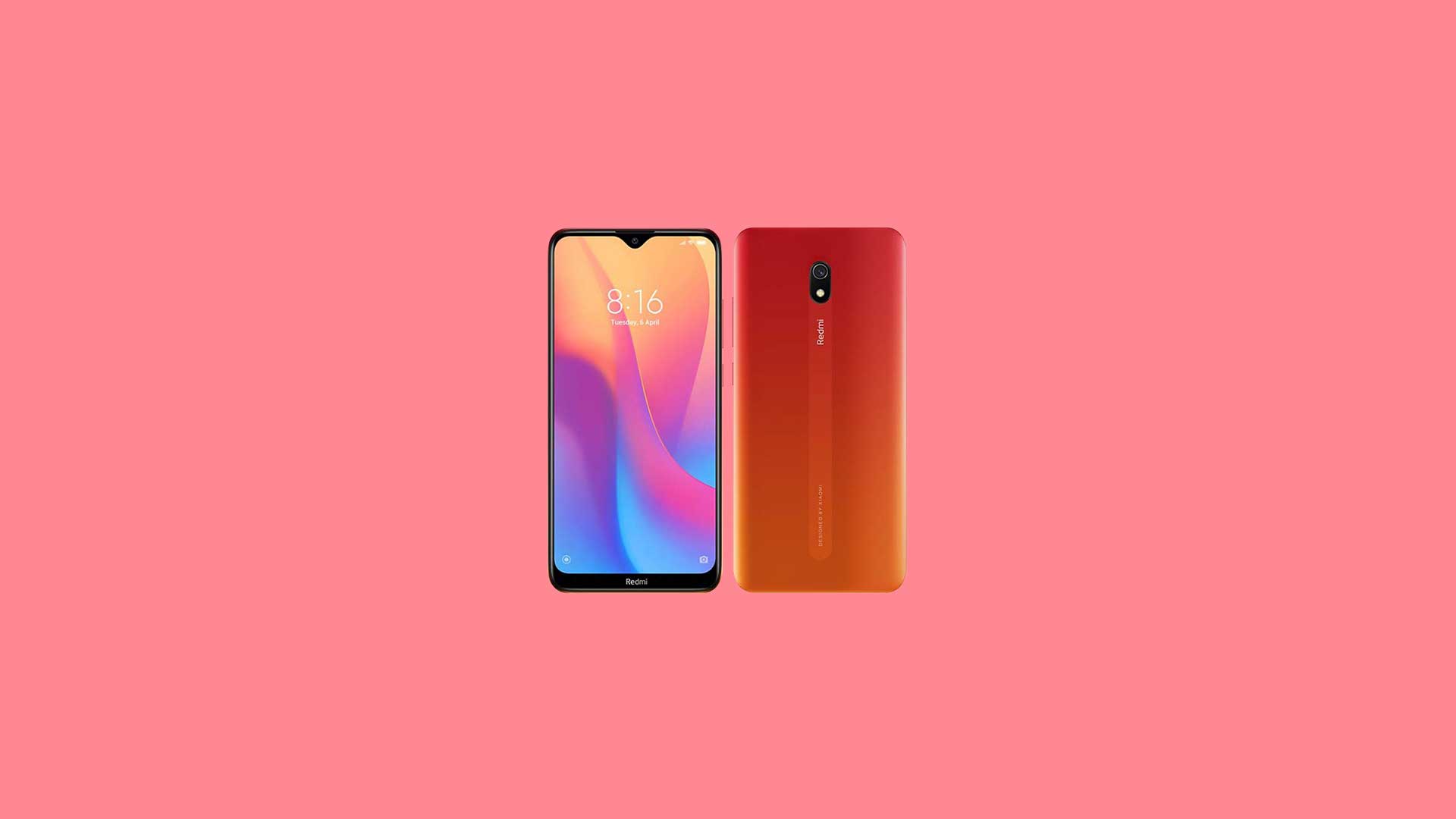 What is Bootloader unlocking?
When you start your device, a piece of code executes which ensures the device is starting or booting up correctly and will perform as it is intended. Simply speaking a program that loads during the boot-up of the device, hence the name bootloader.
Usually, the bootloader is kept locked by default, so that, no one gets to mess around the smartphone. Also, when you unlock it, the warranty of your device finishes of. So, some people wait for some time until the device's warranty runs out in its regular way. Then they begin to customize the device. Also, when the bootloader of the device is unlocked, your device will not receive official OTA updates.
Steps to unlock bootloader on Redmi 8/8A
Now, it's time to unlock the bootloader on Xiaomi Redmi 8. Before that make sure that you have the right tool for the process. We will make use of the Mi Flash Unlock tool to unlock the bootloader. So, you have to download it and other tools like the corresponding USB driver for the device.
Pre-Requisites
Have sufficient battery charge on your device
A PC and a USB cable
Always remember to take the backup of your device data.
Be mindful that unlocking the bootloader will void the warranty of your device.
Warning
Be careful with each step you perform to unlock the bootloader. Carefully understand the guide, get the right tools, and then execute the steps. GetDroidTips will not be responsible for any hardware or software problem on your device if any issue arises while/after following this guide.
Instructions to install
Step-1 Start by enabling developer option and USB debugging on your device.
Step-2 Next you have to unlock the OEM of your device
Step-3 Download the Mi Flash Unlock Tool and extract the content to a folder.
Step-4 Open Mi Flash Unlock tool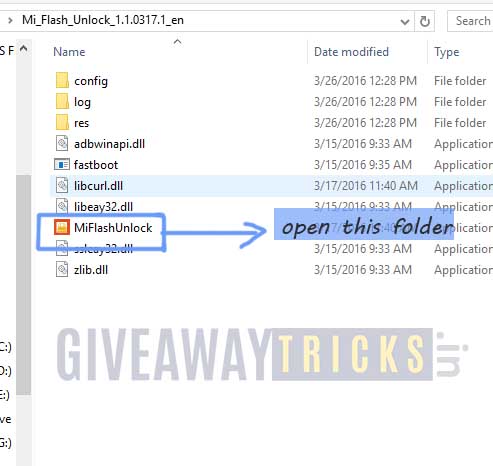 <Step-5 Click Agree to continue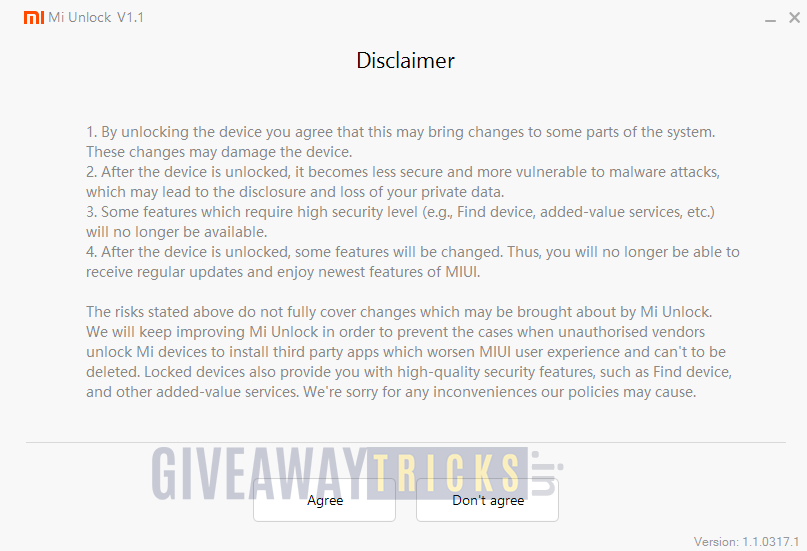 Step-6 Login into your respective Xiaomi account. In case you don't have an account, you can sign-up for a new Xiaomi account here.
Step-7 You will see a message that your device is not supported by Mi Unlock. Nothing to worry. Simply click on the Go button to continue. You will be redirected to www.en.miui.com/unlock/.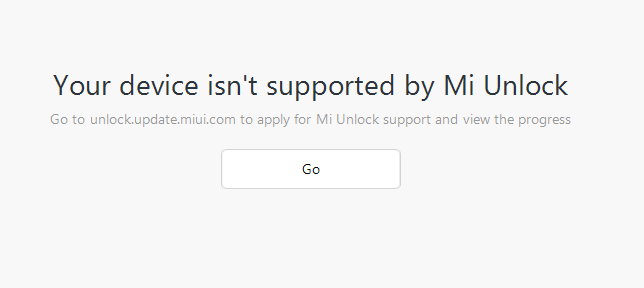 Step-8 A blue-colored screen mentioning Unlock Your Mi Device will show-up. Click the Unlock Now button you see on the same screen.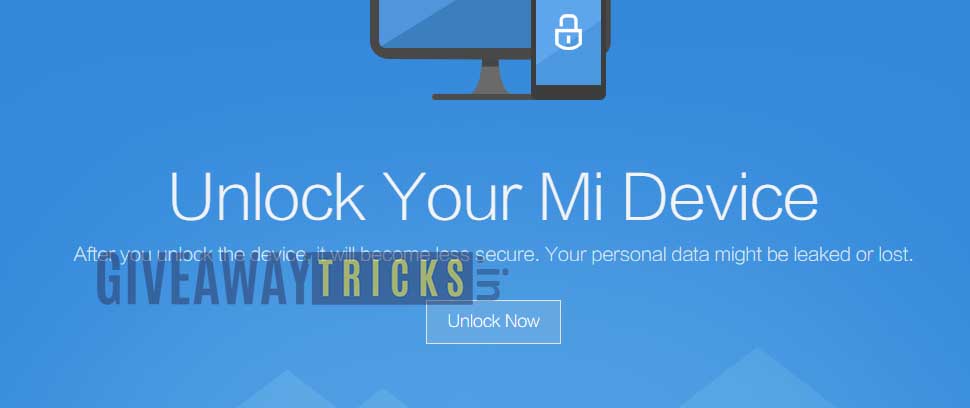 Step-9 Now you have to login again into your Mi account.
Step-10 At this point, you will receive an OTP. Enter it to complete the process. However, you have to wait for your application to be accepted.
Step-11 When your application is received, You will again receive another OTP. Again out the OTP to confirm the process.
Step-12 Open the Mi Flash Unlock Tool. Now you will see the unlock option is being available.
Step-13 All you have to do is connect the phone and click on Unlock. That's it.
We're done, guys. Now, that you know how to unlock bootloader on Xiaomi Redmi 8 or Redmi 8A, it's time to customize your device as you want. We hope that this guide was useful to you.