"Connection Error, Valorant has not established a connection with its server" in Valorant can occur due to several reasons. It usually asks you to "Relaunch this client to reconnect," which can get pretty annoying because your Internet seems to be working fine.
Well, it could occur because of several reasons for the Network problem. Now it could either be a client (Player) side error or a server (Riot Games) side error.
We'll be looking at potential issues at your end that might be causing this issue. If it's an issue at the server end, you can't really do anything, to be honest. The main thing we discovered here is that lowering the FPS seriously does not help this time. So you need to follow our fix carefully. Here is our guide that will help the players of Valorant fix the Network Problem.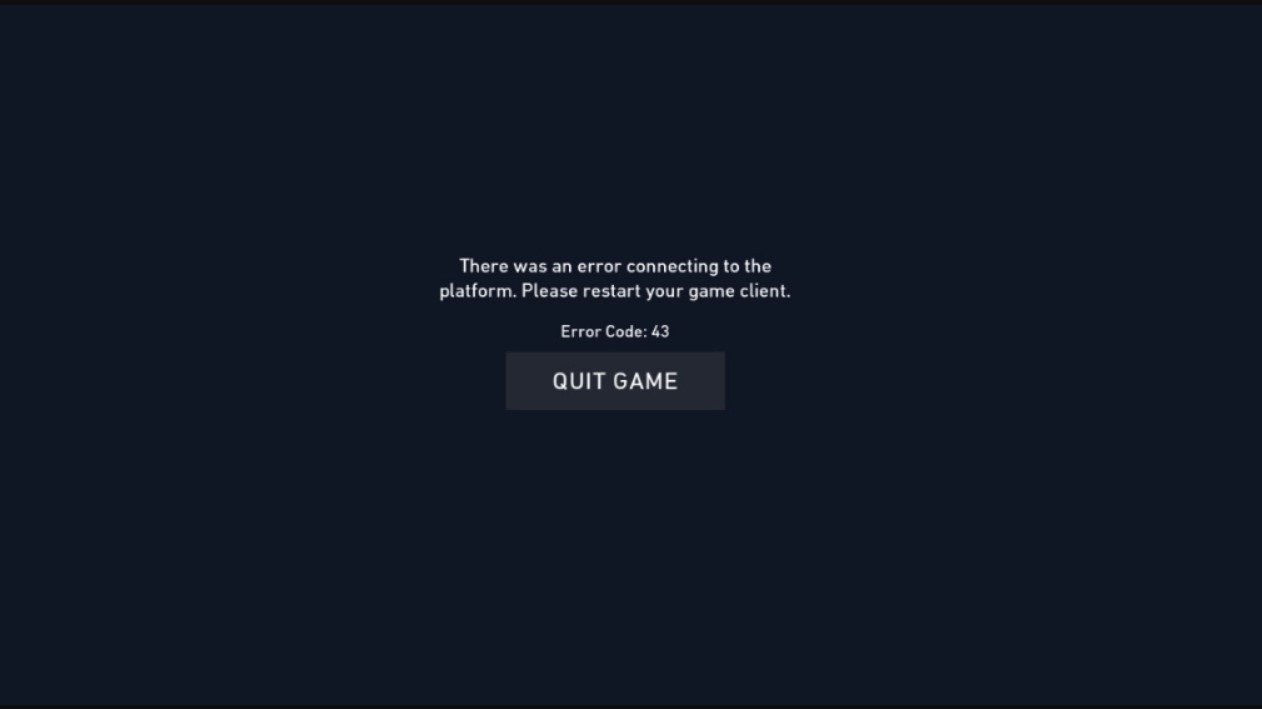 How to Fix Valorant Network Problem
Recheck your internet connection – Well, it's always the best idea to double sure the most basic stuff first before moving on to complex solutions
Hang in there! – Millions of players are playing Valorant at any given second. These multiplayer games are hosted on Server, which can get busy, and we mean REALLY busy indeed. Just wait for it a few minutes if you can't seem to connect the issue might get resolved on its own.
Restart PC – A quick reboot can fix some pretty generic network issues indeed.
Restart your Router – If you're using a WiFi router, it's considered a wise choice to restart it as it might fix some of the issues related to the router itself.
Lodge a Complaint – If nothing seems to be working out, then you can always file a complaint on the Riot Games Support page.
You can also run the following checks on the computer
Check your computer Firewall settings – The recommended Windows Firewall settings sometimes block the game from connecting to the network. It is recommended that you put Valorant on the whitelist so that it doesn't get blocked by Firewall.
Try fixing the Van Gaurd – Go to control panel >> Uninstall a program (Windows 7)/Add or remove programs (Windows 10) >> Search for riot Van Guard and uninstall it.
Then try relaunching Valorant. It will later say that Vanguard is missing, and will ask you to reboot the computer.
After rebooting, you will be able to play Valorant just like before.
In case this does not seem to work, try checking your windows defender and security. It must not be blocking the Vanguard anti-cheating program. Turn that off too, and you are good to go.
https://youtu.be/k3q1oT0jSlc
We hope this you find this guide helpful in solving Network Problem errors in Valorant. If you liked this, do check out our Windows Guides, Games, Social Media, iPhone Tips and Tricks, and Android Tips and Tricks for more. Subscribe to our YouTube Channel to participate in our $150 giveaway. However, if you find any queries or feedback, do comment down below with your name and e-mail ID and we will respond shortly. Thank you.