Call of Duty Warzone 2 has gotten everyone's attention in the gaming community, and players worldwide are squdding up to play the game against AL Mazrah. Since the game supports crossplay feature for major platforms, including Xbox, Playstation and PC, users are finding it fun to play together and collaborate side the game. But for a few users, the experience is not so friendly as they are facing a peculiar issue of Warzone 2 CrossPlay voice chat not working.
When you turn on the crossplay feature, you can match up with people spread across different devices. This increases the overall game difficulty as you will face multiple experts from the console as well as PC players. But with this, the problem of voice chat not working with the crossplay features is quite common among users. Today, in this guide, we will explore the reasons behind this issue and will share some troubleshooting steps to fix the same.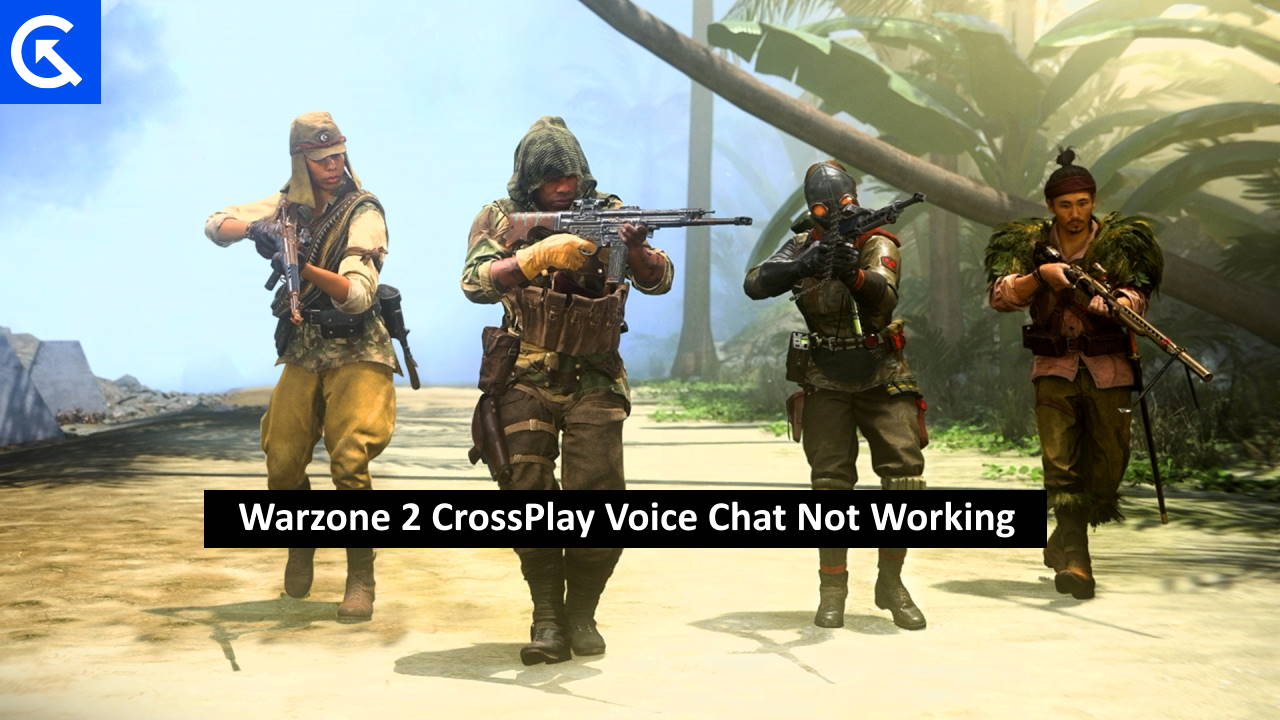 Warzone 2 CrossPlay Voice Chat Not Working: How to Fix?
Since the launch of the Warzone 2 crossplay feature, many users have tried it and reported multiple bugs and issues. COD Warzone forum over Reddit is filled with complaints where users talk about how the voice chat feature is not working correctly in crossplay mode.
According to users, the issue is quite new, and there isn't any official fix for the same. But don't worry, the below troubleshooting methods will help you to fix the problem momentarily.
Method 1: Restart Game
In most cases, the issue lies within the game itself due to poor configuration of crossplay settings internally. Such technical glitches are quite common, and you can fix them by simply restarting your game. If it doesn't help, then you should try restarting your PC/Console to see if it helps.
Method 2: Check Microphone Access
It's better to allow microphone access on your gaming device respectively to be able to get the proper in-game voice chat option. We also recommend you to crosscheck the connected speakers for any hardware faults.
For PC users:
Press the Win key to open the Start menu > Search for Microphone Privacy Settings.
Turn On the Microphone access option > Enable the Let apps to access your microphone option.
Now, make sure to set as the default device via Control Panel. You can search for it on the Start menu.
Go to Hardware and Sound > Click on Sound > Right-click on the connected microphone.
Set it as the default device > Next, right-click on the microphone.
Go to Properties > Click on Advanced > Allow applications that you want to have microphone access, such as COD: Warzone 2.0.
For PlayStation console users:
Open the main menu on your PS4/PS5 console.
Go to the cogwheel icon in the top right corner.
Choose Sound > Select Microphone.
Select 'Controller Microphone' for 'Input Device'.
Try changing the controller microphone status to 'unmute' via the dropdown menu.
Next, select the connected gaming headset for 'Input Device'.
Play the COD Warzone 2 game and check for the voice chat not working issue.
For Xbox console users:
Make sure to enable the headset mic by pressing the Xbox button on the controller.
Go to Audio & Music > Select Headset mic > Turn it ON.
Now, adjust the microphone settings by launching COD: Warzone 2.
Go to Audio Settings > Choose Microphone Device.
If it's set to default, try changing it to the connected microphone/headset manually.
Then Enable the headset & speakers option from Xbox Settings.
Select General > Choose Volume & audio output.
Go to Additional options > Select Party chat output > Choose Headset & speakers.
Once done, make sure to restart the game to check for the voice chat with crossplay issue.
Method 3: Check Wifi Connection
For the majority of users, they use a closed Wifi connection which blocks some packets to discover devices connected to the network. Please try to connect with alternative Wifi networks if available. In case it doesn't, then you may also connect your PC/Console with a Mobile hotspot and see if it helps.
Method 4: Configure NAT Type
NAT type stands for Network Address Translation. It is a simple process which takes your private internet IP on a local network and translates it to a public IP so you can easily connect with your friends online.
This is quite an important setting for online multiplayer games, but most users do not configure the same. Ideally, you need to make sure the NAT type to Open so you can enjoy crossplay feature without any issues.
For PC users:
Open the PC setting and navigate to the Wifi option.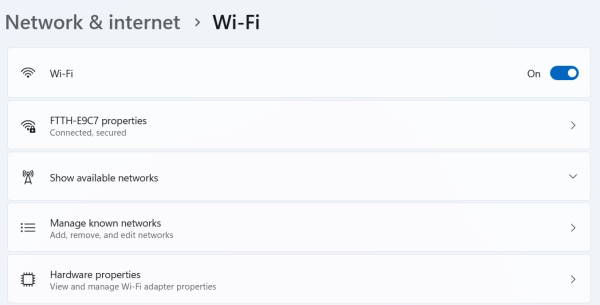 Here open Wifi settings for the Wifi you are connected to.
Enable the "Turn on network discover" option.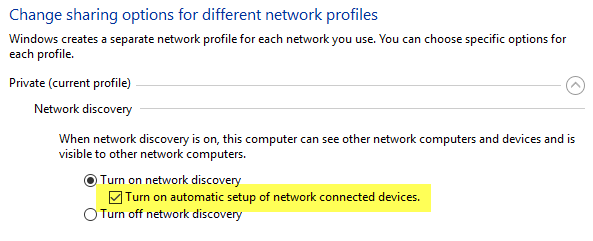 Also, checkbox the "Turn on automatic setup of network-connected devices" option.
Once this is done, restart the game, and the issue will be solved.
For PlayStation users:
Open PS4/PS5 setting menu and navigate to the Network option.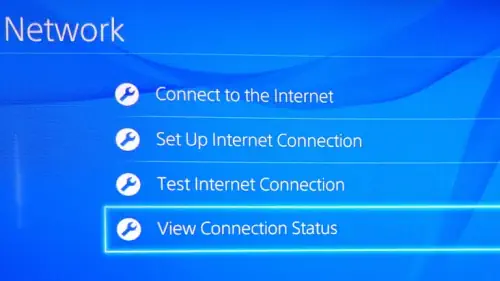 Click on the "View Connection Status" button.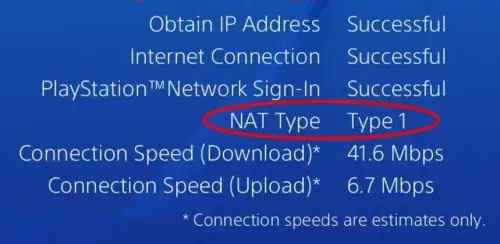 Here you can check the NAT type below. Ideally, it must be NAT type 1 for crossplay to work correctly.
Note: If the option is Type 2 or Type 3, then you neet to configure the DMZ option in the Wifi router. Once done, check again if the mode changes to Type 1 NAT.
For Xbox users:
Open Xbox settings and navigate to the System > network option.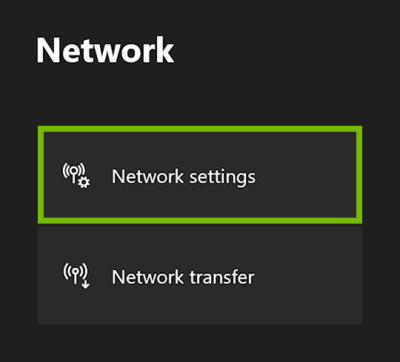 Here you will be able to check the current NAT type.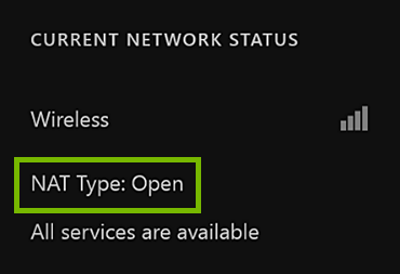 In order to change NAT type, go to network settings, choose Alternate port selection, and switch from Automatic to Manual.
Now choose from the list of available ports and see which ports give you NAT type open.
Note: If the above option says limited or restricted, then go to advance network settings and change them to open type. If you don't see such an option, reboot your console, and the NAT type will change to Open.
Method 5: Contact Activision Support
If none of the methods worked for you, then contact Activision Support for further assistance on Modern Warfare II issues. Make sure to submit the ticket so that developers can work on it.
Conclusion
This brings us to the end of this guide for fixing Call of Duty Warzone 2 CrossPlay voice chat not working issue. Although the issue is quite new, COD developer team is aware of the problem and is currently working on a fix. So in the upcoming weeks, you can expect several game patch updates which will fix the problem permanently.