Call of Duty games are famous for their crossplay feature, allowing gamers to play with friends and family easily. This is one of the features that helped the game to generate a massive fan following and helped them to release multiple titles such as Modern Warfare or Warzone. However, recently, many gamers are experiencing a COD Warzone 2 friend request locked error where they cannot play with their friends. This is a peculiar issue faced by multiple players across different regions, and there's no official solution to date.
Call of Duty Warzone 2 crossplay feature has recently been announced, and since the announcement, many players have tied to avail of the feature debut but faced multiple errors in the process. In modern times, we take the ability to play games online with friends for granted, but some errors in the game realize how important such features are. Today in this article, we will explore the reason behind the friend requesting a locking issue and share some troubleshooting tips to fix the same.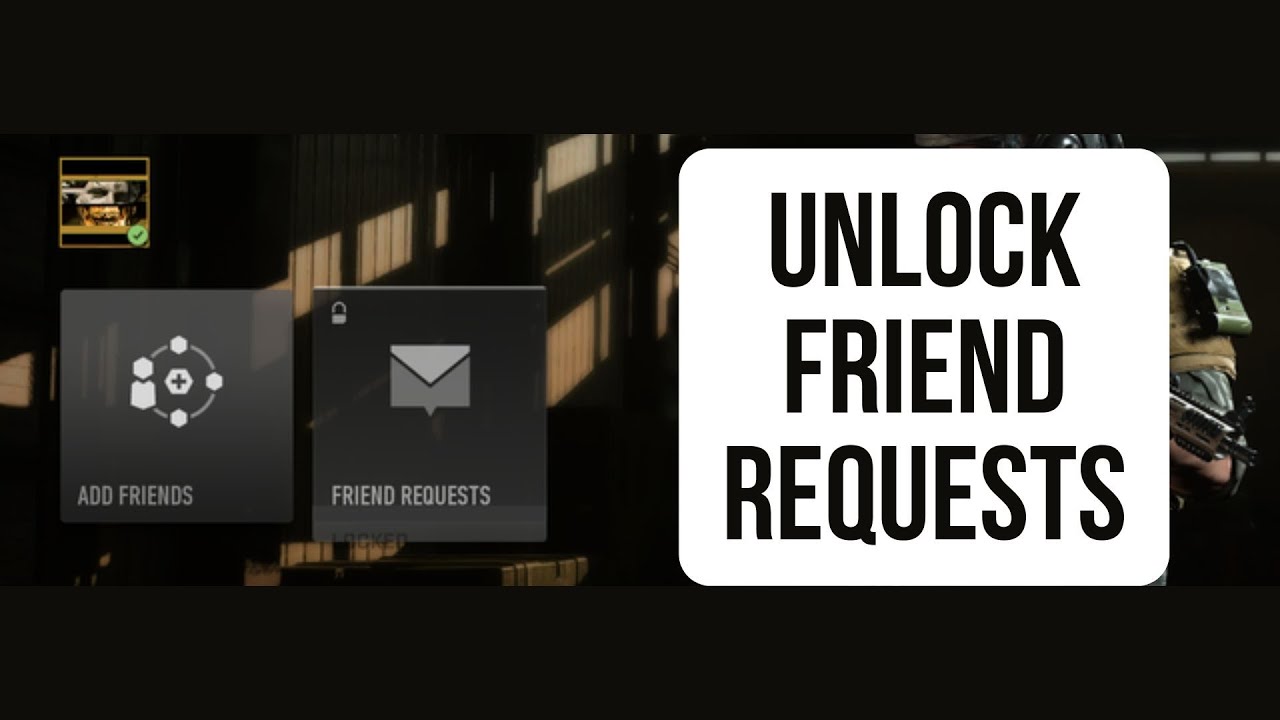 How to Fix If Warzone 2 Friend Request Locked
So the new multiplayer crossplay feature has just been announced for COD Warzone 2 players, but some players are able to take advantage of the feature. As many users report, the option for friend requests is locked, and they are not able to send or receive any game requests.
Friend Requests button is locked? Currently level 12 and still can't add via Activision ID (person#69420etc..) How can i add my friends to play?
by u/sh4dowbunny in ModernWarfareII
According to many complaints registered in COD Warzone Reddit channels & forums, the issue seems to affect a variety of devices, including PC, PS5, PS4, Xbox Series X|S, and Xbox One. But don't worry, as below are some troubleshooting steps to fix the issue in no time.
Method 1: Restart Game
In most cases, the issue is just a technical glitch and can be fixed by restarting your game. If restarting the game doesn't work, you must try restarting your gaming console or PC.
Method 2: Check Internet Connection
Since the ability to connect to your friends or send friend requests is connected to the internet, it is important that you are connected to a working internet in the first place. If you're not connected to the internet, the icon will be locked, and you can't send or receive any requests.
Method 3: Add Friends from Notification Menu
If the friend request icon is still locked, you may try adding friends from the notification menu itself. For this, you have to ask your friend to send you a friend request. Once they do, open the quick menu, scroll to notification sections and accept the request there. Once you accept the request, the friend requests option will get unlocked automatically.
Method 4: Configure NAT Type
NAT type stands for Network Address Translation. It is a simple process which takes your private internet IP on a local network and translates it to a public IP so you can easily connect with your friends online.
This is quite an important setting for online multiplayer games, but most users do not configure the same. Ideally, you need to make sure the NAT type to Open so you can enjoy crossplay feature without any issues.
For PC users:
Open the PC setting and navigate to the Wifi option.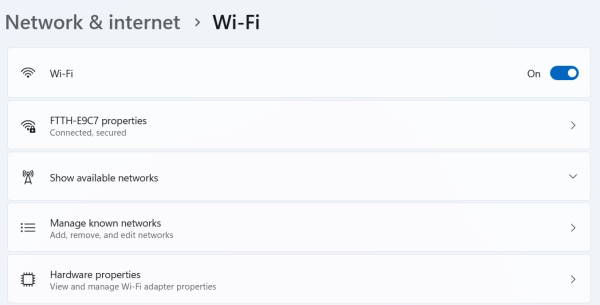 Here open Wifi settings for the Wifi you are connected to.
Enable the "Turn on network discover" option.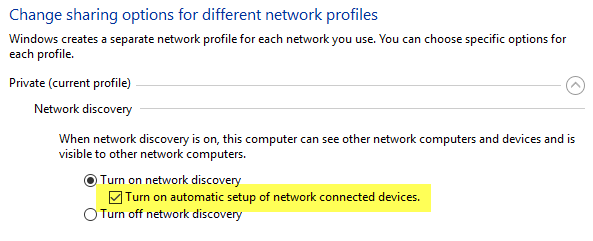 Also, checkbox the "Turn on automatic setup of network-connected devices" option.
Once this is done, restart the game, and the issue will be solved.
For PlayStation users:
Open PS4/PS5 setting menu and navigate to the Network option.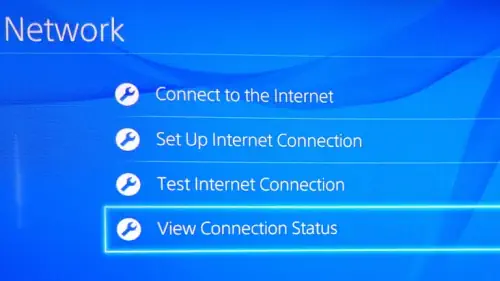 Click on the "View Connection Status" button.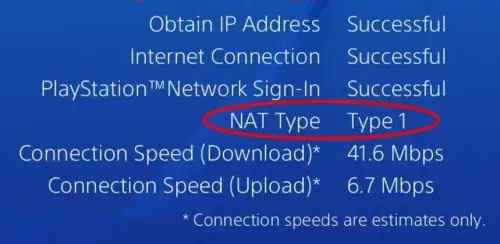 Here you can check the NAT type below. Ideally, it must be NAT type 1 for crossplay to work correctly.
Note: If the option is Type 2 or Type 3, then you neet to configure the DMZ option in the Wifi router. Once done, check again if the mode changes to Type 1 NAT.
For Xbox users:
Open Xbox settings and navigate to the System > network option.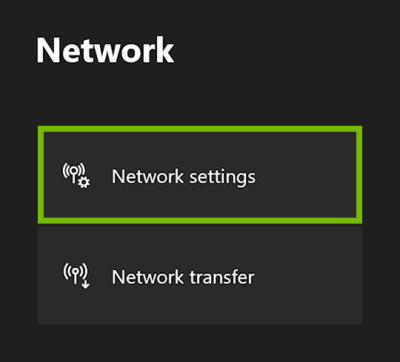 Here you will be able to check the current NAT type.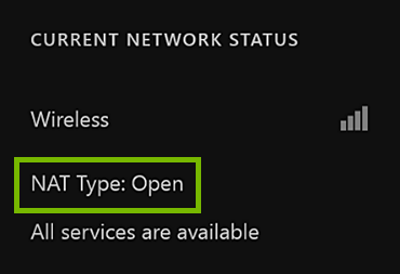 To change the NAT type, go to network settings, choose Alternate port selection, and switch from Automatic to Manual.
Now choose from the list of available ports and see which ports give you NAT type open.
Note: If the above option says limited or restricted, go to advance network settings and change them to open type. If you don't see such an option, reboot your console, and the NAT type will change to Open.
Method 5: Add Friends from Companion App
If the above method still does not help you, you can use the companion app. COD comes with a companion app that helps you add friends and gives you the flexibility to do other social tasks. You can download the app from Google Playstore or Apple AppStore, depending on your device.
Method 6: Start a Channel
Another easy way to fix Warzone 2 Friend Request locked error is to start a channel and ask your friends to join the channel. A channel is a voice party where you can add several friends, and they can all communicate with each other. Once you're connected with your friends in the channel, you can send them friend requests within the channel.
Method 7: Unfriend Existing Friends
This is one last method that will help you to fix Warzone 2 Friend Request locked error. However, this method is experimental and only works for a few users. Many users claim that the friend request option gets unlocked once you unfriended all your existing friends. However, please note that once you unfriend any person in the game, you have to send them a request to play with them again.
Method 8: Contact Activision Support
If none of the above methods works for you, then your account may be locked by the support team itself. Such measures are due to the company's game policy. But don't worry, you can connect with Activision support and ask them to help you solve the issue.
Conclusion
This brings us to the end of this guide for fixing Warzone 2 Friend Request Locked. Please note that the issue is most likely to be a server glitch, so try to connect against o the server or restart the game. The above methods shall help you to fix the issue, but if not, it is wise to connect with Activision customer support and escalate the issue.