Did you know that KaiOS is the 3rd most popular mobile OS in the world? And, in India, it's the 2nd most popular mobile OS, beating Apple's iOS. Yeah. As of now, more than 100 million phones running on KaiOS have been shipped across 100 countries.
What is KaiOS?
KaiOS is an operating system for mobile; featured-phones, to be specific. It runs on top of Boot to Gecko, a successor to the Firefox OS. The good thing about it, though, is that it requires minimal resources to run without any hiccups.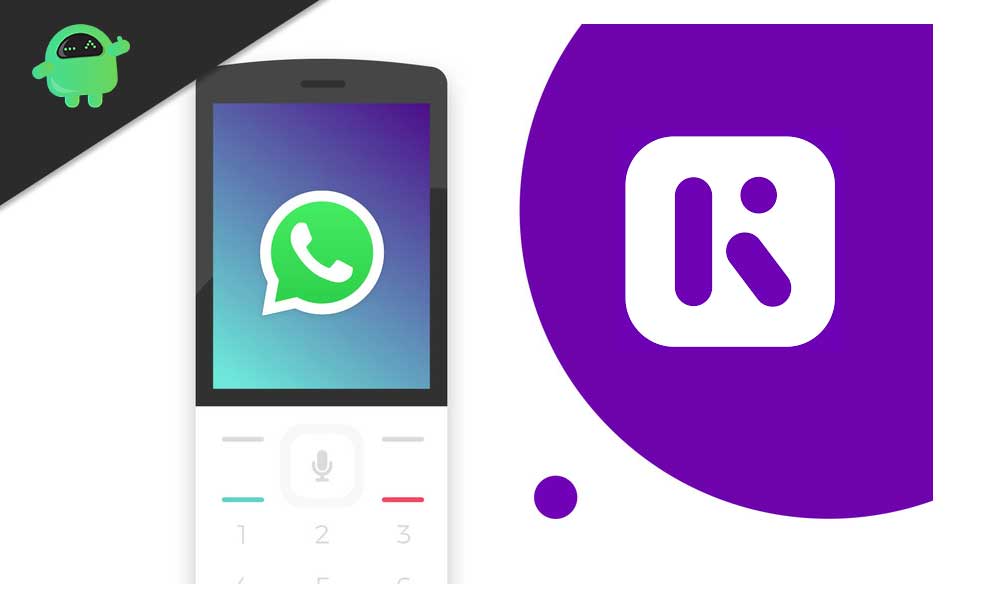 The OS can run without any issues with just 256 MB of RAM. With so many people trying to cut down from excessive smartphone usage, KaiOS is a breath of fresh air. Since it powers feature phones only, users can take advantage of the basic mobile functionalities, like calling & texting.
But, they can also make use of some necessary smartphone apps like YouTube, Google Maps, Facebook, WhatsApp, and much more.
In fact, according to the official KaiOS website, it supports around 425 apps in multiple categories like Social, Lifestyle, Health, Shopping, News, Entertainment, Sports, etc.
KaiOS & Feature Phones
According to QZ.com, more than 25 million units of JioPhone have been sold since its inception. With this phone, the company aimed at diving head-first into the feature phone market; putting all its hope on KaiOS as the mobile OS of choice.
Another big company that's taking advantage of KaisOS is HMD Global/Nokia. When KaiOS was launched, it attracted backing as well as funding from the likes of Google & Facebook. With an investment of $22 Million, Google assured it's spot as the default voice assistant in the OS.
According to The Verge, WhatsApp can be installed on some of the popular KaiOS devices like JioPhone, JioPhone 2, Nokia 8810, Orange Sanza, MTN Smart, Cat B35 & Doro 7060.
While KaiOS is aimed towards those people who want to get away from modern apps & constant notifications, it's only true in developed nations. That's not the case in developing nations.
In developing nations, a phone which is cheap has basic functionality, long battery life is much more important than whether or not it can run all the modern apps that many call "essentials". That's why both JioPhone & JioPhone 2 has been such a big hit in India.
How to Download WhatsApp on KaiOS Phones
According to Matthew Idema, COO of WhatsApp, "offering WhatsApp on KaiOS helps bridge the digital divide to connect with friends and family in a simple, secure and reliable way."
With that said, here's how to download the popular Instant Messaging app WhatsApp on KaiOS phones.
Launch the App store on your KaiOS phone. The name of the store could vary depending on the manufacturer of the phone.
Browse to the Social section of the store & look for WhatsApp. Alternatively, you can use the search function.
Download WhatsApp.
Is There Any Difference Between WhatsApp's Standard and KaiOS Version?
WhatsApp is an important communication app in this day and age. So, how does it differ from OS to OS? Let's find out.
On paper, WhatsApp for KaiOS runs just like it does on both Android & iOS. But, since it's aimed towards feature phones, a few functionalities have been stripped off.
First, let's discuss what you can do on WhatsApp for KaiOS.
You can perform all the basic activities like texting, sending images, audio files, & video files along with changing your name & display picture.
Moreover, you also get the option to recall sent texts. You can also take full advantage of WhatsApp groups – create new groups or change information about existing groups.
Next, WhatsApp features that you can't use on KaiOS.
Sadly, there are a number of important features missing here. For example, you can make voice calls and video calls. But, you can send voice messages to contacts.
This restricted version of WhatsApp also doesn't let you post photos & videos as status that disappear after 24 hours; commonly known as stories. In addition, it doesn't support WhatsApp Web, too. So, say goodbye to cross-platform texting.
Next, features like Starred messages & Broadcasting are also missing.
Starred messages let you bookmark important texts whereas Broadcasting lets you send one message to a large number of contacts.
As you can see, a number of important features are missing from WhatsApp for KaiOS. But, I still like the fact that it's available for feature phones where more and more people can take advantage of this powerful technology without spending a lot of money.