Xur is an exotic items merchant who visits random locations each week in Destiny 2. Xur visits with different exotic items every week and finding this merchant can be a lot of struggle sometimes. Whether you're on a mission to collecting all exotics items in Destiny 2 or you want to visit Xur to see if he's got something useful, a guide on this is sometimes useful.
So in this guide today, we'll take you through everything you need to know regarding Xur's location for September 18 2020 in Destiny 2. Along with the location guide, we'll also take you through every item that he carries in his inventory. So without any further ado, we'll get right into Destiny 2 Xur location – September 18, 2020.
Destiny 2 Xur Location – September 18, 2020
This week, following September 18, 2020, Xur, the weekly exotic items merchant, is on IO. You'll find him next to the drill in Giant's Scar, taking shelter in a cave. When you do find the cave, go inside and to the very back of the cave and you'll meet up with Xur there. If you wish to know what he'll be carrying, read on and you'll find out.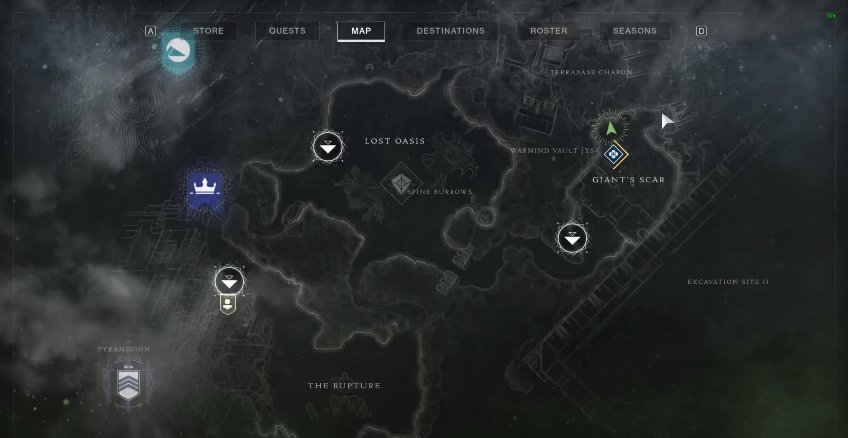 Destiny 2 Xur Items – September 18 2020
1. Riskrunner, Arc submachine gun: 29 Legendary Shards
Riskrunner is a very interesting exotic that you'll find from Xur during the latter week. However, apart from how interesting the weapon is, Riskrunner isn't always going to help you and is rarely useful. Its exotic perk is Arc Conductor. What it basically does is empower your weapon with any Arc damage you take and the damage you take will be reduced while the perk is active.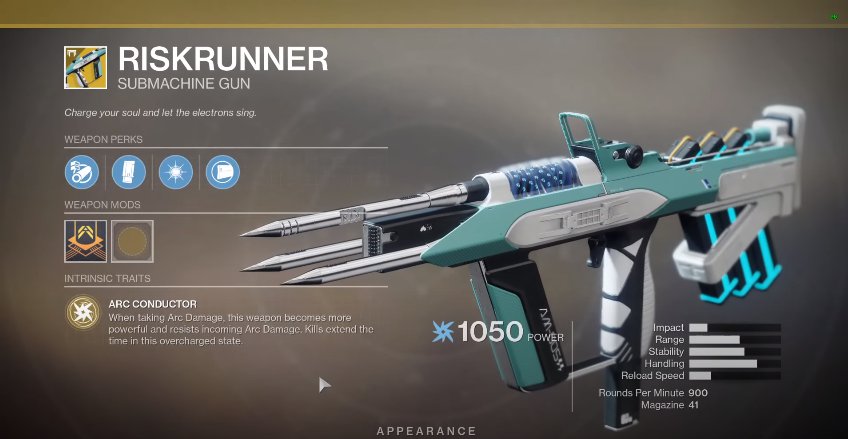 When its Arc Conductor perk is active along with the Superconductor perk, the bullets you fire will chain lightning between enemies and fire endlessly without reloading. One thing to note is that killing enemies while the exotic perk, Arc Conductor, is active will reset the timer. In addition to this, it is worth noting that the Riskrunner is essentially just a normal SMG without any incoming Arc damage on you.
2. Young Ahamkara's Spine, Hunter arms: 23 Legendary Shards
Young Ahamkara's Spine's exotic perk is Wish-Dragon Teeth. It basically increases the blast radius of the Tripmine grenades you use. The perk also causes to return energy to your grenade slot whenever you manage to damage enemies with abilities. Examining what its exotic perk does, the Young Ahamkara's Spine is best in PvP.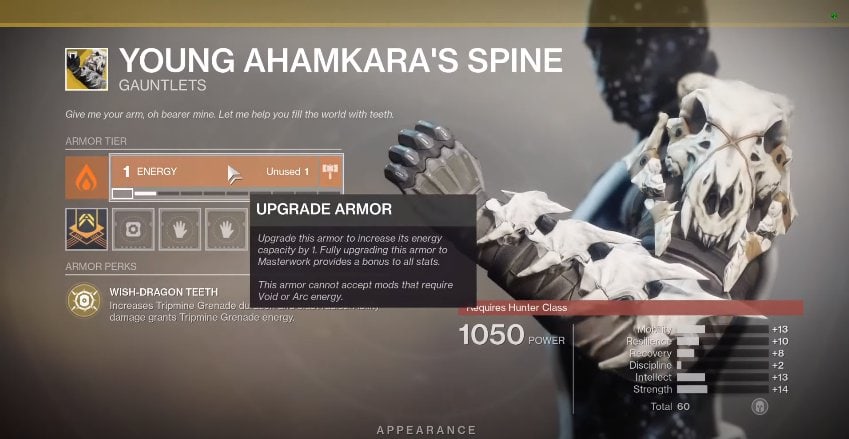 While the Young Ahamkara's Spine is almost useless in PvE scenarios, you still won't make a good fight when hunters already have good PvP catch-alls like the Foetracer helmet. Although this does reveal the bitter truth as you might already know, Young Ahamkara's Spine is still worth getting if you're the kind of player trying to get your hands on all of the exotics in the game.
3. Wormgod Caress, Titan arms: 23 Legendary Shards
Wormgod Caress happens to be a campaign exotic from Warmind. That being the case, there's a high probability that most of the players in Destiny 2 have it as long as they've managed to beat Xol with a Titan. The exotic perk for Wormgod Caress is Burning Fists, which increases the melee damage every time you make melee kills. Although the increase of damage is only for a period of time, each melee kill will extend the duration.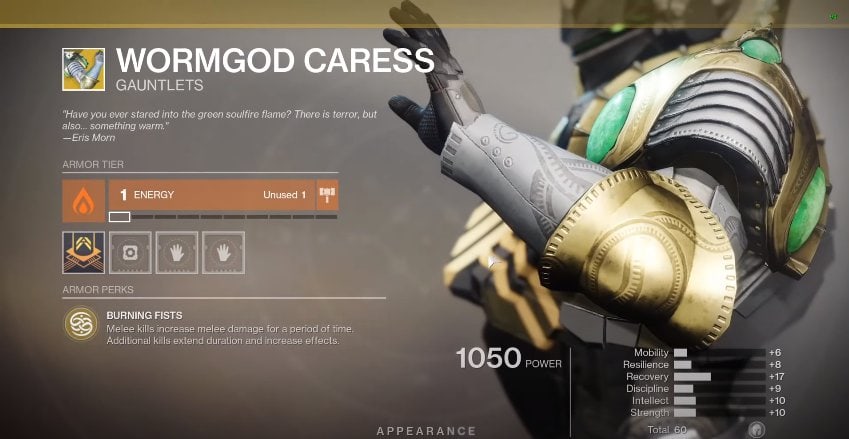 4. Apotheosis Veil, Warlock helmet: 23 Legendary Shards
Apotheosis Veil, just like the Riskrunner, is another exotic that actually serves some usefulness and it happens to be a returning exotic to Destiny 2. Upon activating Apotheosis Veil's super, your health, grenade, Rift, and melee energy will all instantly refill as well as generate some of the class ability energy of nearby allies.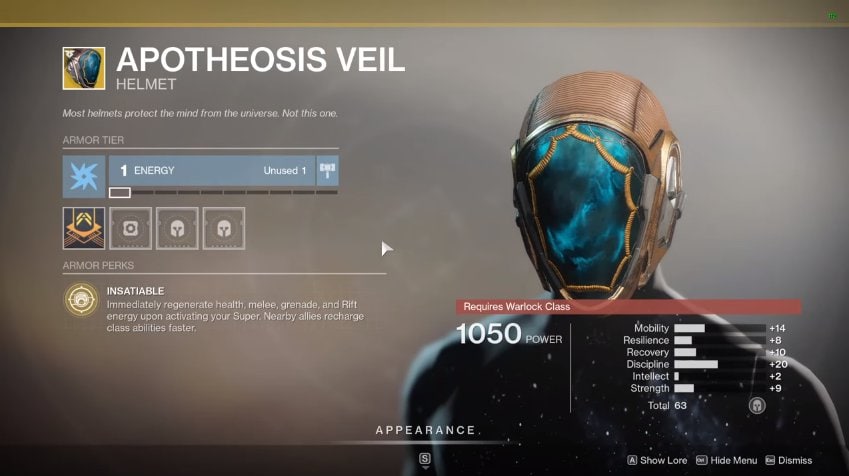 That covers up everything regarding Xur's location following September 18 2020 and all the exotics that come with Xur. Also, keep in mind that Xur's inventory also contains Exotic Engram, which you might already know. That said, we hope reading the guide above has brought some valuable information and help to you. Please let us know by commenting down below if you have any further queries regarding the same.
Also, check out our iPhone Tips and Tricks, PC tips and tricks, and Android Tips and Tricks if you've got queries for it or want help. Thank you!