Xur is an exotic items merchant who visits random locations each week in Destiny 2. Xur visits with different exotic items every week and finding this merchant can be a lot of struggles sometimes. Whether you're on a mission to collecting all exotics items in Destiny 2 or you want to visit Xur to see if he's got something useful, a guide on this is sometimes useful.
So in this guide today, we'll take you through everything you need to know regarding Xur's location for 1 October 2023 in Destiny 2. Along with the location guide, we'll also take you through every item that he carries in his inventory. So without any further ado, we'll get right into Destiny 2 Xur location – 1 October 2023.
Destiny 2 Xur Location
This week, following 1 October 2023, Xur, the weekly exotic items merchant might come to mentioned location.
Hangar – Tower (Social)
The Tree – Watcher's Grave – Nessus
Winding Cove – EDZ: The Destiny 2 Xur is on Winding Cove. You can reach there for the items that you want.
Discontinued Locations:
Titan
Barge – Watcher's Grave – Nessus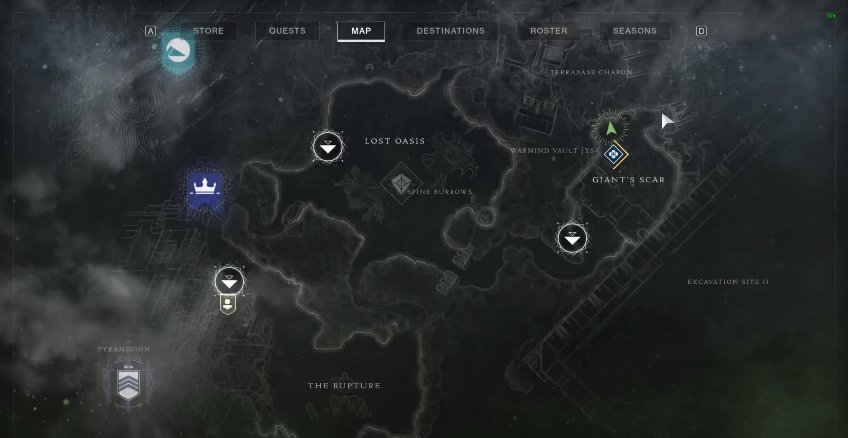 What items he will be selling?
Following are the items he will be selling this week.
Exotic Cipher
Exotic Weapon – Hawkmoon [Always check for a Hawkmoon God Roll]
Hunter Exotic – Aeon Swift

Other Legendary Items
Titan Exotic – Ursa Furiosa
Warlock Exotic – Astrocyte Verse
Weapon – Telesto
Updated on October 1: We have updated the post with the new items. Keep checking this post regularly to get to learn about more items.
Destiny 2 Xur Items – Last Week
Armamentarium – 23 Legendary Shards
Cerberus+1- 29 Legendary Shards
Exotic Engram – 97 Legendary Shards
Hawkmoon – 200 Legendary Shards, 125,000 Glimmer, 1 Ascendant Shard, 1 Exotic Cipher
Legendary weapons and armor – 50 Legendary Shards, 1,000 Glimmer
Phoenix Protocol – 23 Legendary Shards
St0mp-EE5- 23 Legendary Shards
Xenology quest – Free
FAQ about Destiny 2 Xur
Who is Xur in Destiny 2?
Xur is a mysterious vendor in Destiny 2 who appears on weekends to sell exotic weapons, armor, and consumables to players. He is an Agent of the Nine and offers unique items that can be difficult to acquire through regular gameplay.
When and where can I find Xur?
Xur appears in Destiny 2 every weekend, from Friday at 12 PM Eastern (17:00 UTC) until the weekly reset on Tuesday at 12 PM Eastern (17:00 UTC). His location changes each week, and he can be found in one of several locations across the European Dead Zone (EDZ), Titan, Nessus, Io, and The Tower. Players can check community forums or social media for updates on Xur's current location.
What types of items does Xur sell?
Xur sells a variety of exotic items, including one exotic weapon, one piece of exotic armor for each class (Hunter, Titan, and Warlock), and consumables such as the Five of Swords and the Exotic Engram. The items he sells rotate each week, offering players a chance to acquire different exotics over time.
Wrapping Up
That covers everything regarding Xur's location following 1 October 2023 and all the exotics that come with Xur. Also, keep in mind that Xur's inventory also contains Exotic Engram, which you might already know. That said, we hope reading the guide above has brought you some valuable information and help. Please let us know by commenting down below if you have any further queries regarding the same.
Also, check out our iPhone Tips and Tricks, PC tips and tricks, and Android Tips and Tricks if you've got queries for it or want help. Thank you!