Riot Games' highly popular tactical shooter Valorant has been highly acclaimed for more or less everything. But now, after so much of anticipation, we are hearing from several players to uninstall Valorant as soon as possible.
We went on research quite a bit on this motion and discovered ourselves staggering facts that left our mouths wide open. We are sure you want the same, and that's the reason you are here. So let's get started.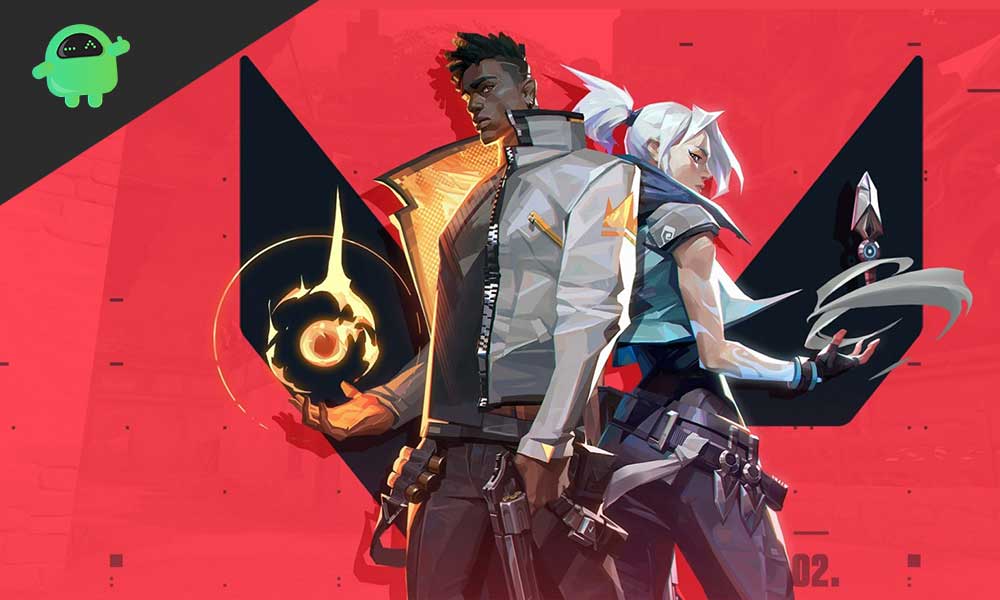 Why should you Uninstall Valorant?
The players of Valorant should immediately uninstall the game as the anti-cheat system that is found in the game is a malware, and in other sense is a kind of penetration tool that illegally transports sensitive data to China.
Isn't it shocking? Even we were shocked to hear this in the first go, but our thoughts became more clear on this issue when we came to know about Riot Games.
Riot Games is owned by immensely popular, Epic Games, the PUBG developers. Epic Games is a Chinese multinational corporation and is alleged several times over sensitive data transportation issues. Moreover, Epic Games is highly controversial as well due to their history with alleged leaking of confidential data.
How Do We Understand?
The main evidence users need to understand this malware Vanguard is that it keeps itself on even after turning off the game. Moreover, Vanguard turns itself whenever you turn on your computer.
Our common instincts do tell us, that what is the use of an anti-cheat system even after turning the game off? The simple answer to this is no, and there is absolutely no use of the cheat detector system when you turn off the game.
Not only this, we have seen tweets from various official sources which reveal that the issue is not only there with our systems, but with several other players as well. From the first day of its release, Valorant had several bugs, which, even after turning off the game, made the system laggy. So what do you understand, that anti-cheat software is busy collecting each and every data that is being sent to its men at China, Epic Games. We have listed a tweet below that further confirms our assumptions.
Valorant anti-cheat is very aggressive. It requires that you install a piece of code at the very core of your PC's operating system. This is why installing Valorant requires a reboot.

This software is ALWAYS ON even if you are not playing the game. https://t.co/rLN4yFgiXa

— Grummz (@Grummz) April 13, 2020
How to Uninstall Game?
You will have to remove both Valorant and Vanguard in order to properly uninstall it from your computer. Most of you will be able to successfully do this via the Add or Remove Programs facility of Windows 10. In case you are unable to remove the file "vgk.sys" from your PC, you will have to switch over to Safe Mode or use command-line instructions to do away with it.
It is easy enough to delete both Valorant and Vanguard from your system. However, some players face issues when trying to completely delete the latter. If you are one of them, don't worry. We will cover that issue in a while down below.
Given below are the steps to uninstall both Valorant and Vanguard from your PC –
Launch the Start Menu and search for "Add or Remove Programs."
Locate Riot Vanguard in the list, and then select "Uninstall."
Confirm that you wish to uninstall Vanguard, and let the process be executed.
After Vanguard has been removed, go back to the "Add or Remove Programs" dialog box.
Locate Valorant in the list, and then select "Uninstall." Let the process be executed similarly.
If you are using an older version of Windows, the procedure will be a bit different. In place of "Add or Remove Programs," you will have to go to the Control Panel and select the "Programs" option. In the given list of options, select "Uninstall a Program" and then use it to uninstall Riot Vanguard and Valorant. After this, reboot your computer to ensure that the game and its associated programs have been properly removed.
Why I'm unable to delete the file "vgk.sys"?
Sometimes, players are unable to properly uninstall Valorant and / or Vanguard from their system. This issue had been noted when the game was in its beta testing stage. As a result, the programmers at Riot Games modified Vanguard in order to make it more accessible to users. Unfortunately, depending on the method used to remove the programs, some residual files may escape deletion.
In this case, you will generally find Vanguard's "vgk.sys" file left behind in the installation folder, despite having properly gone through the above method of uninstalling it. As Vanguard operates at the level of your system's kernel, it is not easy to uninstall it via conventional methods. However, there exist some tricks that, if you are skilled enough, you can use to delete "vgk.sys." We have listed them below –
Switch to Safe Mode in Windows. This will allow your operating system to run with only the bare minimum processes it needs. This, you will be able to delete vgk.sys.
Modify the file extension of vgk.sys to *.txt; after you do this, Windows will ignore this file when it starts up. You will then be able to remove it while your computer is running.
Proceed to delete vgk.sys via the command prompt. To do this, type "Command Prompt" in your Windows' search bar, right-click on the icon and select "Run as Administrator." Now type "sc delete vgc", hit Enter and type "sc delete vgk". Hit Enter again.
Proceed to restart your PC, and then go to C:\Program Files and locate and delete the entire Vanguard installation folder.
Hopefully, this will be sufficient to help you successfully uninstall Valorant and Vanguard without too much of a hassle. We hope our guide will help you do it with relative ease. If you liked our guide, check out our iPhone and iPad, Games, PC Troubleshooting, and Android. Go check them out. We want you to participate in the $150 giveaway by subscribing to our YouTube Channel. If you have any feedback or queries, comment down below with your name and e-mail ID.