Another version of the series of WWE launched last week, and it is a professional wrestling video game with a massive fanbase. It comes with multiple modes to keep you fully entertained, but plenty of users are facing issues already. There have been many reports that WWE 2K22 Online Not Working issue on PS5, PS4, Xbox, Windows devices. Although the game is designed to work on cross-platform devices, due to some system glitches, you might be facing these issues.
Since the game is new and developers are working hard to make sure the game is working fine as more and more players are trying to play this game. However, no game is perfect and small issues are bound to happen from time to time. So if you are facing WWE 2K22 Online Not Working issue on PS5/PS4/Xbox/Windows, here's how you can fix it.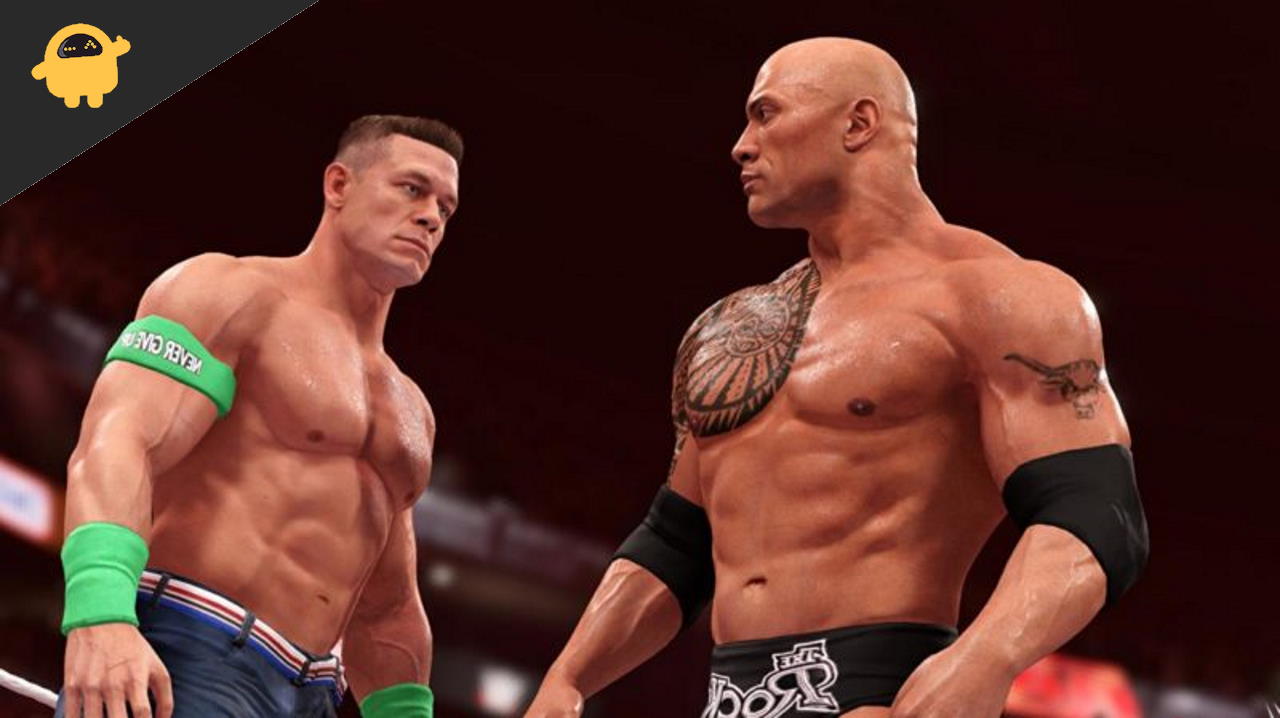 WWE 2K22 Online Not Working issue on PS5/PS4/Xbox/Windows
The main reason why the game is not working is entirely due to system configuration only. So you have to check if all the drivers are properly configured and if any other application is tampering with the game flow. Down below are some platform-specific methods to fix this issue.
Check Servers Downtime
When you run WWE 2K22 Online, it is important that the game servers are running at maximum capacity. Since WWE 2K22 is a new game, it's quite possible that servers are on maintenance mode and hence you cant play the game.
Hey everyone, servers for #WWE2K22 will be under maintenance for approximately 2 hours. During this time, access to online game features & modes may be inconsistent. We will post an update as soon as maintenance is wrapped. Thanks for your patience & playing!

— 2K Support (@2KSupport) March 11, 2022
You may check their official Twitter account to get the latest updates if any server downtime or server maintenance is going on.
Check internet connectivity
It is very important that you have a good internet connection in order to play the game. So check with your ISP regarding your internet bandwidth and it is anywhere below than 10Mbps, you might need to upgrade your plan.
Restart Modem & Router
Restarting your internet peripherals such as Modem or router may help in clearing any DNS cache which might be causing the game issue. Simply restart these devices and see if the issue persists.
Stop other downloads
In order to play WWE 2K22 online, you need to maintain a good internet speed, along with low ping. Having downloading running in the background can cause the game to stop working or crash as well.
So check if you have any pending or running downloads, and if there are, you may pause them while you intend to play the game.
Clear Console Cache
Just like computers, if you play WWE 2K22 Online on your console devices such as Xbox and PS4/PS5, these devices generate a huge amount of cache which might cause issues with your playtime. To clear console cache, you just have to restart your console and most of the issues with the game will go away.
Delete Saved Game Data
We'll recommend you delete the saved game data on your console to check for the issue.
Go to the Settings menu > Select Storage.
Choose to Saved Data > Select WWE 2K22.
Press the Options button on the controller > Select the saved game data files (one or multiple).
Hit Delete and confirm the task to complete it.
Once done, make sure to reboot the console to apply changes.
All of the WWE 2K22 online locally saved data will be deleted from your console. But don't worry. Since you're online, all saved game data will be there.
Rebuild Database (PS4/PS5)
Maybe the reason you are facing WWE 2K22 Online Not Working issue is because of a bad database problem. Console such as PS4/PS5 often faces this problem so users have to rebuild the database to make sure all their games are running. Here's how you can do that:
Press and hold the Power button on the PlayStation console until you hear 2 beeps. [The second beep will sound after seven seconds]
The console will boot in the Safe Mode > Connect the controller to the USB with the console and press the PS Button on the controller.
Next, you'll get an option called 'Rebuild Database'.
Select Rebuild Database and confirm the task.
It may take some time depending on the hard drive data size. Have some patience. Once done, just reboot the system normally.
Reinstall WWE 2K22 Online
If none of the above methods helps you, then it is possible that the game installation is corrupted in the first place. So, delete the game and re-install it over your console. Done worry all your data will be synced once you log in to your account.
Install Latest Version of Visual Basic C++
WWE 2K22 Online needs the latest version of C++ distributed libraries to run properly. Uninstall the previous version and install the latest version compatible with your system from the below link.
Press the Windows +i key from your keyboard to open the Run application, type appwiz.cpl, and press Enter key.
Navigate to the Microsoft Visual C++ 2015 Redistributable and right-click and select uninstall to remove the previous version.
Restart the system to apply the changes and re-run the game. If it still shows the same error message, install the latest version of Microsoft Visual C++ 2015 Redistributable compatible version and restart again.
Run the WWE 2K22 online and check if the issue is resolved or not.
Disable Steam Overlay
If you're facing WWE 2K22 online not working issue on PC, then the main reason behind this issue could be Steam overlay. This is an experimental feature so it sometimes is the major cause behind game lags, game black screen and game crashing issues.
First Launch the Steam client and click on Library.

Find WWE 2K22 game and select Properties and uncheck Enable the Steam Overlay while in-game.
Conclusion
So these were some workaround to fix WWE 2K22 Online Not Working issue on PS5/PS4/Xbox/Windows. Since the game is heavy in nature, make sure your console is up to date with software updates. In case you use windows, pls update your graphics drivers otherwise such issues are bound to happen. If you are facing any other issues related to WWE 2K22 Online, feel free to comment down below, our technical team will help you out.