YouTube 360 videos are an immersive way of enjoying videos. Because Virtual Reality is the next big thing, and such YouTube videos provide a cheaper way of experiencing places without actually being there.
The experience can be hyped if you pair it with immersive VR headsets and other peripherals. Although Google Cardboard provides cheap alternatives to those costly VR headsets, it's only compatible with mobile devices.
But many people have reported problems with playing 360 videos on Chrome and Firefox browsers. Despite these two browsers being the most used, people face issues with playing the content.
Not getting your favourite content on your favorite browser is a disappointment. So in this article, we are about to give you some fixes that will fix your problem and allow you to watch your favorite 360 videos on YouTube in no time.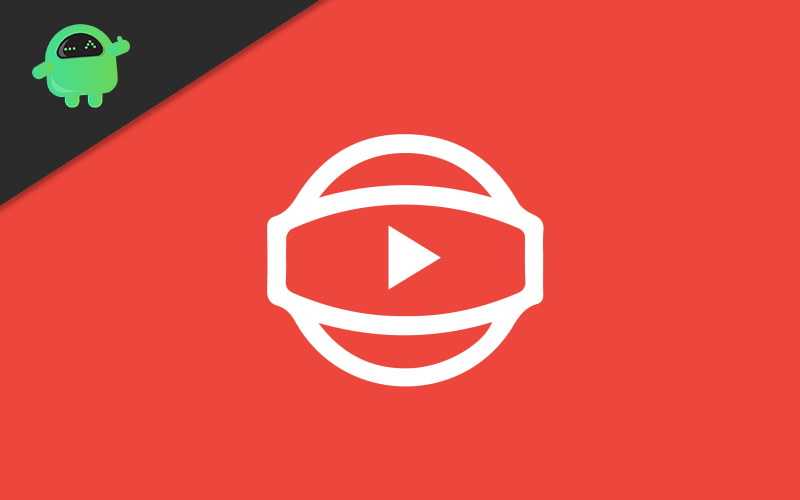 Fix: YouTube 360 Video Not working on Chrome and Firefox
Official YouTube support says,
To watch 180° or 360 videos, you need the latest version of Chrome, Opera, Firefox, or MS Edge. On mobile devices, use the latest version of the YouTube app.
Therefore follow these exact fixes one by one.
Solution 1: Reinstall the Browser
If you've made some unknown changes to the system, or the setting in your browser, that will prevent loading 360 videos. So reinstalling your browser will remove those settings and solve the issue of not able to play videos.
To uninstall the browser in Windows:
Open Windows Settings, click on apps, and from the list, scroll down to Google Chrome.
Click on it and click on "Uninstall".
Follow the on-screen instructions to remove the browser. (same holds for firefox.)

Once you've removed the browser, now install it again. Visit the official download links for your preferred browser, download and install them as you'd do normally.
Solution 2: Remove all extensions
Many extensions running at the same time will cause problems such as interfering with the video content. So, just remove or disable all extensions just to check if it works. To disable an extension in chrome:
Firstly, copy this text chrome://extensions/ and paste to your URL box and hit enter.
For Firefox, paste this text about: addons into the URL field.
Disable all extensions from the list.
Here, the toggle switch will enable or disable the extension, whereas the Remove button will remove it.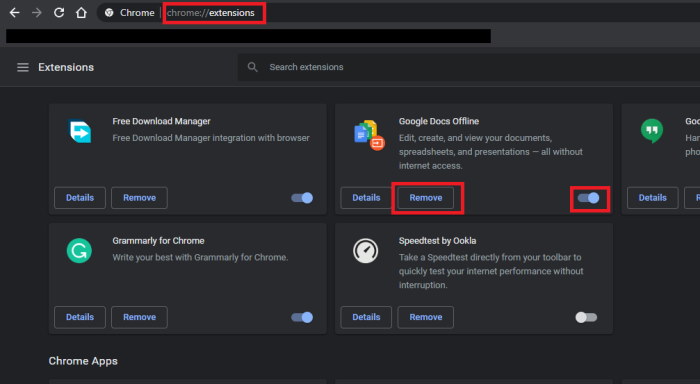 Once you've removed all your extensions, restart the browser and check if you could play 360 degree videos on YouTube.
Solution 3: Update your browser
In order to enjoy the latest content, your browser has to be up-to-date. If you've reinstalled the browser as mentioned in Fix 1, then it will be up-to-date.
Else follow these methods and update your browser.
Open Chrome and type in this text chrome://Settings on a new tab. For Firefox, use this text: about:preferences#general and scroll down to firefox updates.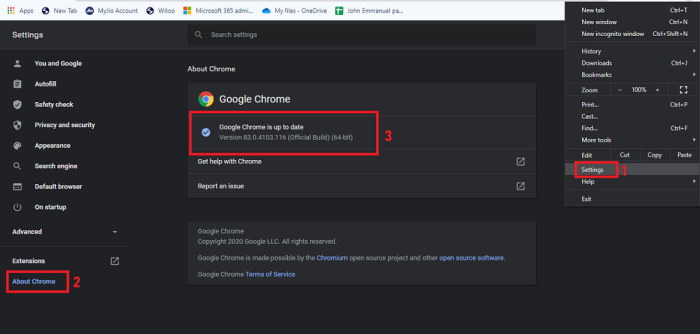 Now, click on About chrome, and it'll start checking for an update and will notify you if any updates are available.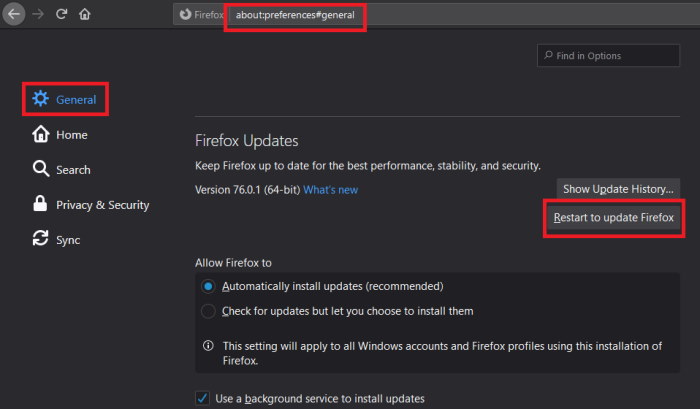 Install if any updates are available.
Note: If you're using an unstable beta version of chrome, it is good to switch to the latest stable version.
Solution 4: Update GPU drivers
GPUs play an important role in high-quality video playback. So it's mandatory to keep it up-to-date. But the process varies according to the manufacturer and model of GPU you use. Visit the official site for Nvidia, AMD or intel to obtain the latest GPU drivers and install them.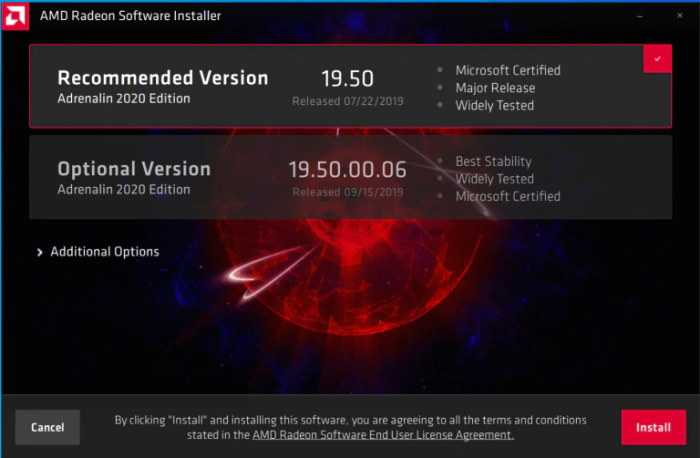 For intel users, use the auto-detect and install option available on the website specified above. For AMD users, it is advised to use AMD's auto-detect and install option. The same holds for Nvidia GPU. Use the Nvidia update if you are an Nvidia user.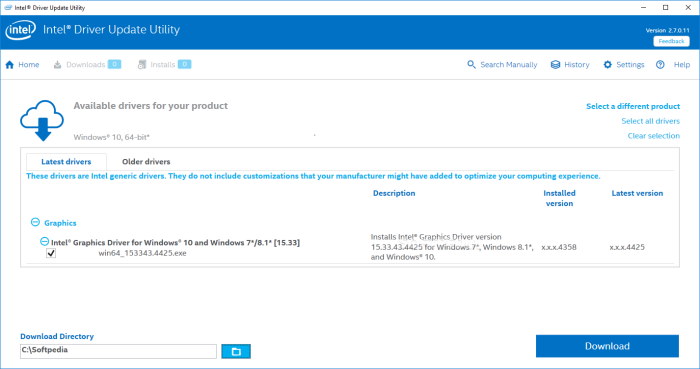 Restart your PC after the installation or update and check if Chrome or Firefox can load the 360 degree video.
Conclusion
So to sum up things, these were the fixes that you can try to solve the 360 YouTube videos not working on Chrome and Firefox. If nothing works for you, you can try refreshing or resetting your PC.
But only if the video was playing before and stopped recently. But mostly doing the fixes mentioned above will solve the problem likely besides who would like to go through reinstalling and setting up apps again after a PC reset.