Valorant is an upcoming free to play a multiplayer first-person shooter video game. The game is available for closed beta testing in some regions from 7th April 2020. According to Riot Games, Valorant is planned for a worldwide release somewhere in the middle of summer. But now owing to the Global Outbreak, the launch cannot be confirmed. Still, you can be sure that it is going to arrive soon for all.
Now coming to the game, as you know this is a multiplayer shooter game, so playing with friends gives everyone immense pleasure. So, everyone, there are wondering how they can invite their friends and play together. Playing with friends allows good strategy making, and that does not happen when you play in auto-matching. Today we will guide you through the process of adding and playing with your friends on Valorant. So let's get started.
How to Add and Play With Your Friends in Valorant?
We will discuss a set of quick steps that will allow you to play Valorant with your friends and enjoy the game even more. But let me tell you again, this game is in beta form so those who are going to play must have the closed beta registered to their Riot ID. Follow the steps below to play with your friends.
The easiest way you can do is share your Riot ID with friends so that they can add you.
Next, you need to do is search for your Riot ID in the friend's section from the main menu.
Then you can send and accept invites from friends and play together with them.
You can also invite your friends to a party.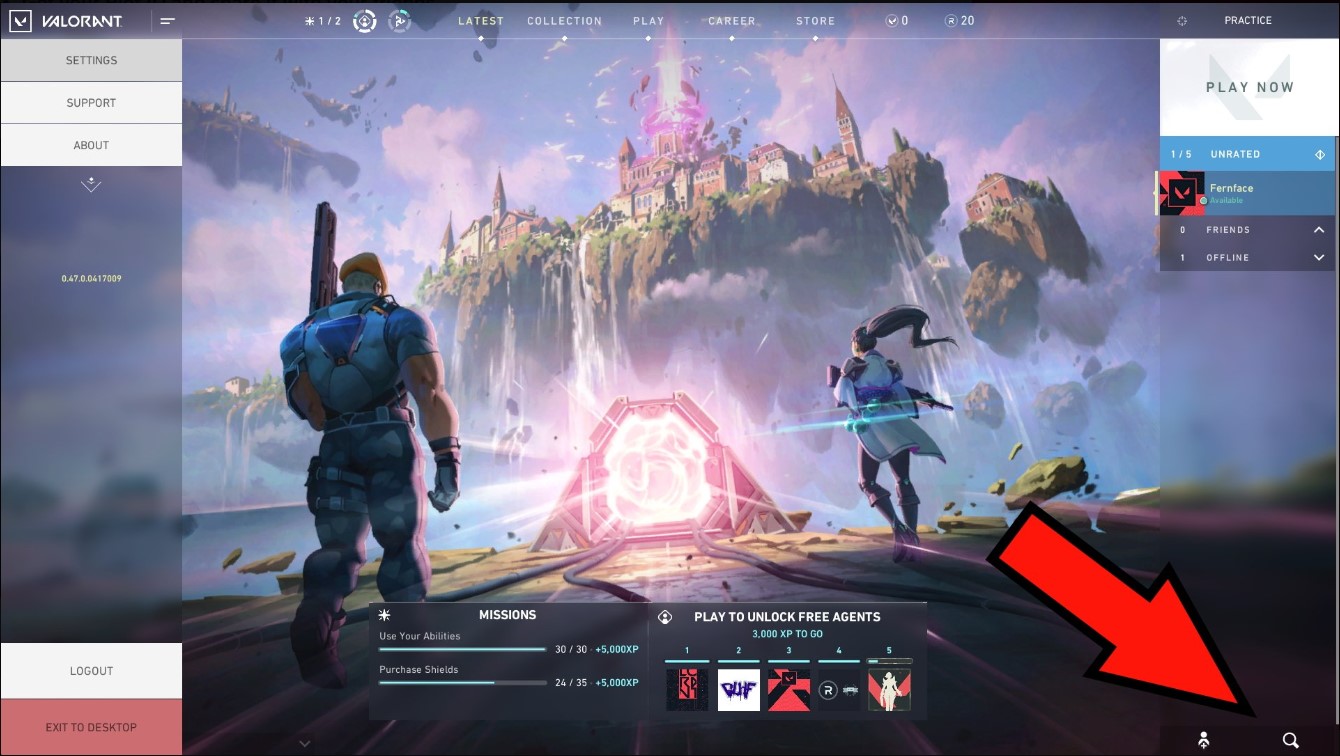 You can add your friends to Valorant from the main menu. When you want to search for a friend, you have to click on the magnifying glass button to open search. Then you can enter the Riot ID of one of your friend. The Riot ID is actually a username with a hashtag followed by a four-digit number. If you have ever played League of Legends, then you will probably have all the friends in your Riot account.
To see your Riot ID, move the mouse pointer over the party section on the right side of the main menu. You will see a box appearing that will list all your friends. You can now start adding your friends one by on to Valorant and experience the fun together. After adding all of your friends together, you simply have to click on the party and your game will start.
Wrap-Up
This guide was to help the players of Valorant who were not able to add their friends, resulting in hilarious auto-matching. After following our guide players will be able to enjoy more.  We hope this guide was helpful to you. If you have any queries or feedback, feel free to comment down below with your Name and E-mail ID. Likewise, check out our iPhone Tips and Tricks, PC tips and tricks, and Android Tips and Tricks for more such tips and tricks. Thank You.