For avid gamers, protection of their Steam accounts is essential. A ton of games purchased on the platform will amount to hundreds of dollars, and not being careful with the account's security might result in a loss of hundreds. On top of that, several games now have in-game purchase items, and these items have quite a bit of value even in the real world.
So as an additional layer of security, it would be best to use Valve's Steam Guard two-factor authentication for your Steam account. But how can one do it? That is what we will see here. We have compiled this step by step guide on how one can enable two-factor authentication for Steam. So without any further ado, let's get into it.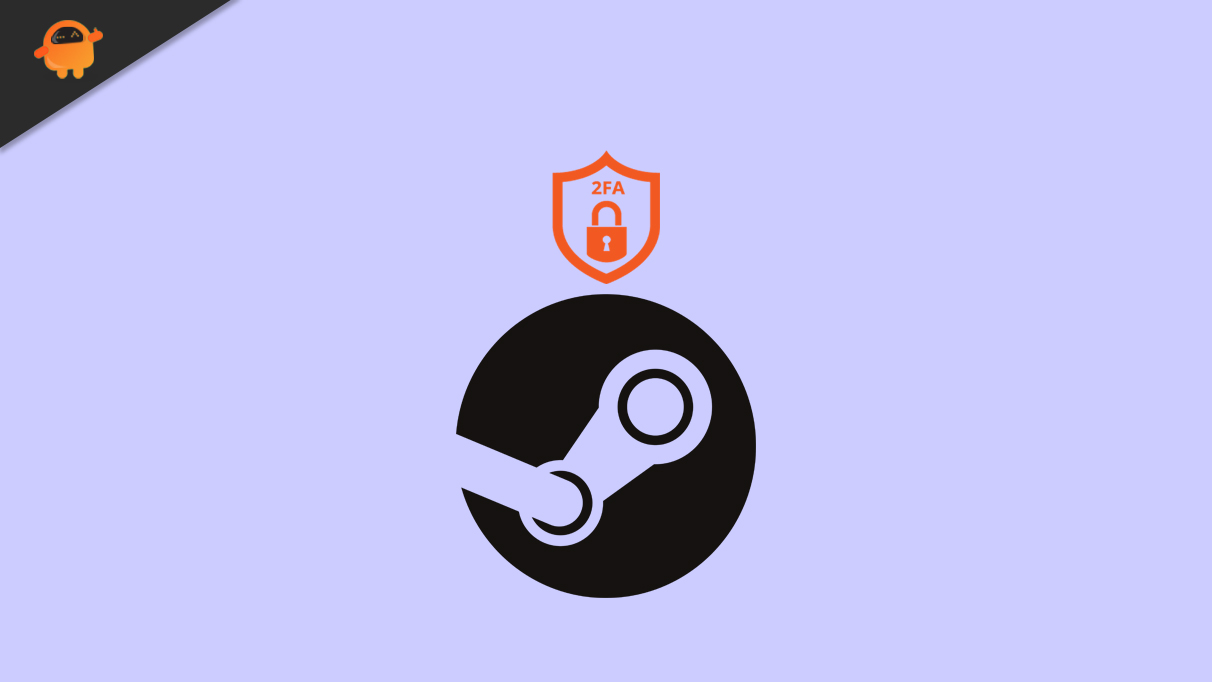 How to Add Two-Factor Authentication to Steam?
Two-Factor Authentication is present for all sorts of online accounts these days. From personal messaging apps to social media apps, everything now supports two-factor authentication.
This forces a user to log in with a password and a code from the phone. So in case, someone gets your password, they still won't be able to log in since they won't have this additional code. Now, let's see how one can set up this security feature on their Steam account.
Open up your browser and navigate to Steam's official website.
Here, log in to your Steam account using the login credentials.
Click on the account name in the upper right corner and then click on "Account details."
Then click on the "Account Security" option.
After that, click on "Manage Steam Guard account security."
If you have the desktop launcher for Steam, you do not need to go through their website. You can open up the application, click on the menu icon in the top-left corner of the screen and then click on "Manage Steam Guard account security."
Now you will see two options for getting this additional security. You can choose the E-mail option or the Application option. Choosing the E-mail option will send the additional code directly to your E-mail which you can then access from any device at your disposal. And choosing the Application option will send the additional code directly to the mobile application installed on your phone, which you can then use to login into your Steam account.
Receiving Code via E-Mail:
Whenever you try to log in to your Steam account on any device, you will get a security code sent to your E-mail ID. After putting in your original password for your Steam account on the login page, you will receive this code. Then you need to copy this code from the E-Mail and paste it into the login page that will ask for this additional code.
Receiving Code via the application:
This process is similar to the Steam application as well. Bt firstly, you will need to download the app on your phone. It is available for both Android and iOS users.
Log in to your Steam account using your login ID and password.
Tap on the menu button at the top and then tap on "Steam Guard."
Then tap on "add authenticator," after which you will see a page asking for your phone number.
Enter your phone number and then tap on "Add phone."
You will receive a text message on your phone with a code. Enter that code in the next screen and click on "Submit."
On the next page, you will see a recovery code. Copy this recovery code and keep it in a safe place. Do not lose this code ever.
Warning!
The recovery code will let you sign in to your Steam account if you lose your phone in the future. Since the account is linked to the mobile application, ,it is not possible to bypass the two-factor authentication with the mobile application. So if someday you lose your phone, this recovery key will let you get back to your Steam account again.
So this is all about adding Two-Factor Authentication to Steam. Now, every time you try to log in to your Steam account, you will need an additional code on top of the E-mail ID to log in to your Steam Account.
If you have any questions or queries about this article, comment below, and we will get back to you. Also, be sure to check out our other articles on iPhone tips and tricks, Android tips and tricks, PC tips and tricks, and much more for more useful information.